This is Halloween Series: Black Swan Make Up Look
Hey everyone! So this week I watched the Black Swan film again. I absolutely love the film and think its worthy of every award it won! Natalie Portman is absolutely amazing in it and one thing that will catch the eye of everyone is the stunning and dramatic make up she wears as the Black Swan. Its scary, bold and quite frankly, perfect for Halloween.
For me, this was completely out of my comfort zone as I've never done anything quite so crazy and dramatic, so it really pushed me to my limit creatively. I don't think its the best look in the world if i'm completely honest, I had issues with the face paint (don't trust 99p face paint!) and i'm not completely happy with it, I definitely think it could have been better but alas, my friend Lisa convinced me to put it up anyways! So bear with me!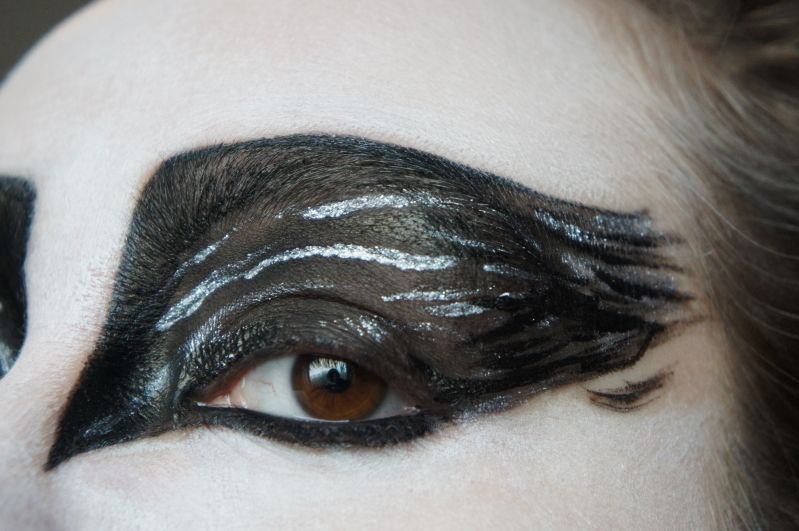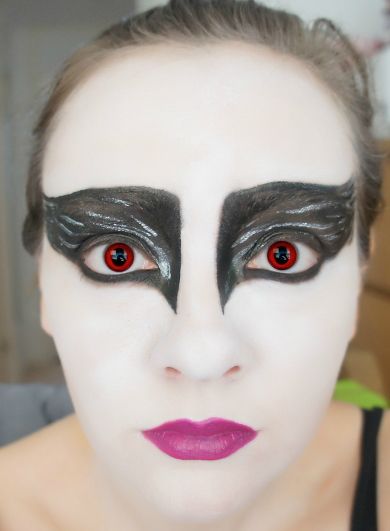 Here I added some red eyes using Picmonkey. Natalie Portman is shown with bright red eyes when she is playing the Black Swan and since I don't do contacts very well, this was the next best thing. I think it looked kinda cool though! Also soz for getting the forehead out but I felt this would give the "illusion" better!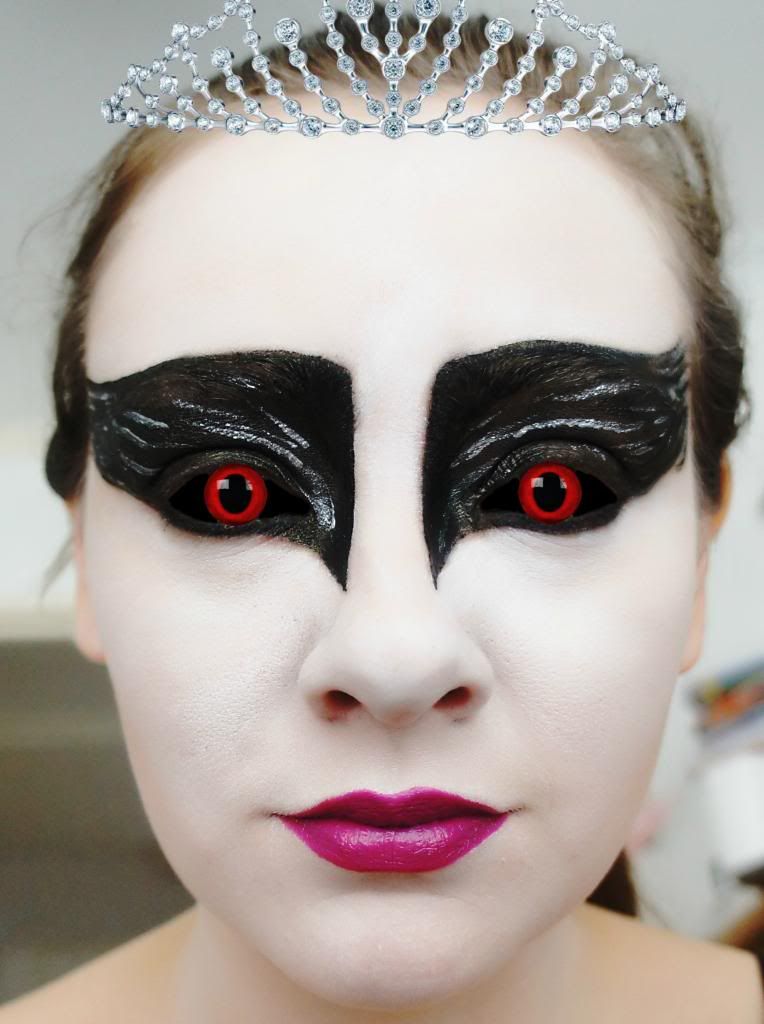 And then I will admit, things got a bit crazy over on Picmonkey. I apologise. But I added a crown a'la Natalie Portman (lol) and went crazy with the eyes. I know it looks crap, but it was just a bit of fun I found myself having on Picmonkey :)
So the look actually required very little products, I used white facepaint (I recommend you NOT getting the 99p one you can get from Clintons ect... its awf!) and then black eyeshadow and liquid liner to create the shape of the eye. I used the Lime Crime Chinadoll Palette and Lime Crime eyeliners in Quill and Reason to create the the feathery strokes at the end of the eye. I went without mascara as I don't think Natalie Portman was wearing any and did some contouring
with Nars Laguna very very lightly. I finished with Lime Crime Poisonberry on the lips, not an exact dupe but close enough to the shade Natalie Portman was wearing!
So I know its not even close to the orig' but I still really like it for Halloween and you never know, maybe next year I'll do it again and see how i've improved! I think its a pretty cool Halloween costume, its spooky and easy, team up with a tutu and crazy contacts and you would honestly have yourself a really fun and quite unique look! I don't see many demonic ballerinas around!
What do you think? Something you'd wear for Halloween?
blogofshadows@hotmail.co.uk