The "Anti" Valentines Day Look
Hey everyone. My Valentines Day look got a lovely response so thank you for that :)
Today I wanted to do a look that was smokier and not so sweet and soft. I wanted to continue to use pink but give it some edge with a purple smokey eye. I DID want to go edgier and smokier, but some of my more outlandish looks aren't very well received as they aren't wearable - so I settled for this.
I did attempt to do a tutorial. I have done a couple in the past - but I was never happy with them. I couldn't find the right place to take photos and the pictures didn't come out sharp enough to see the detailing so I'm going to give it another go next time :) I promise I'll get there though!
Little hearts = eyeshadows I used.
So I hope you enjoy this little something for those who want to flip the bird to Valentines Day!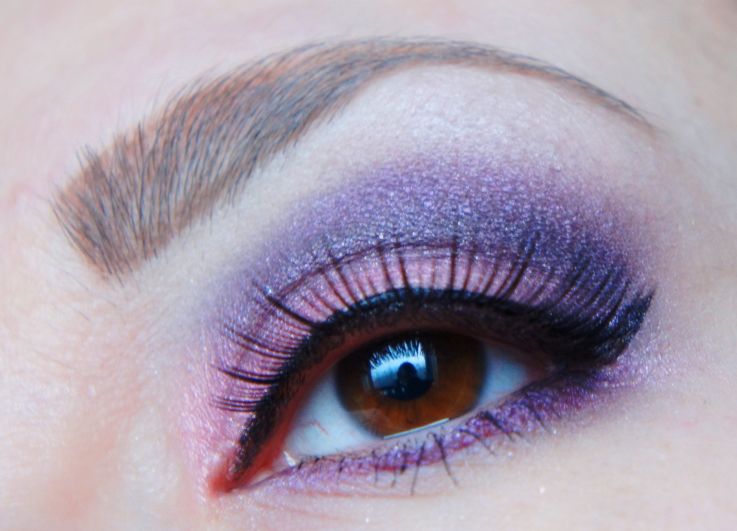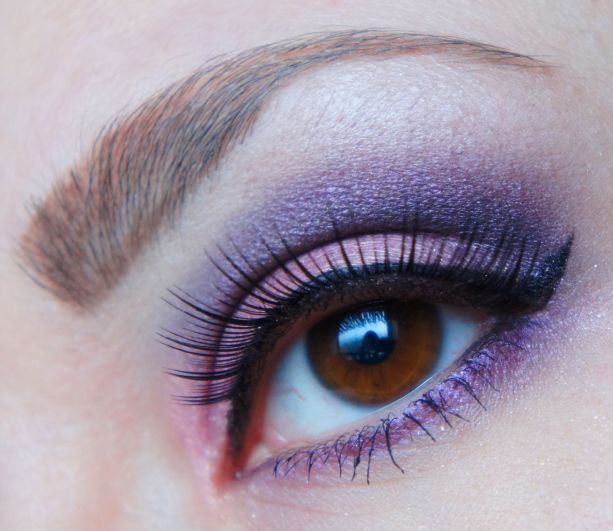 Products Used: Lime Crime Candy Eyeshadow Helper. Freebird all over the lid with Noise blended very lightly over the top to add pigmentation. Rapture in the crease wth Vice to blend out. Vice also taken under the lash line. Black Market was used to deepen the crease. Random false lashes and Nars Stylo eyeliner. Benefit High Brow to highlight and MAC lingering eyebrow pencil for brows.
I didn't manage to get any full faced shots unfortunately. I have had a bit of a breakout as I forgot to tone after cleansing one day and broke out in spots almost straight away! Kind of annoying but it just goes to show how important toner really is! I couldn't find any pictures I liked so I hope you don't mind, but I do think this would go really nicely with a light pink on the lips and muted blusher!
Hope you all have a lovely Valentines Day whatever you are doing! Even if you are single, stick a smokey eye on and your onesie and you are good to go! Thats probably what I will be doing despite the fact I have a boyfriend of 5 years!