Lush Valentines Review: From Dusk til Dawn Massage Bar
Hey everyone. So today I have the last thing I am going to be reviewing in the Lush Valentines Day range. Can I just say real quick that when I went into the store to buy this, my boyfriend grabbed two and put them upto his chest area declaring they look like... well... you get the idea. Since then I haven't been able to get that out my head! Stupid boys!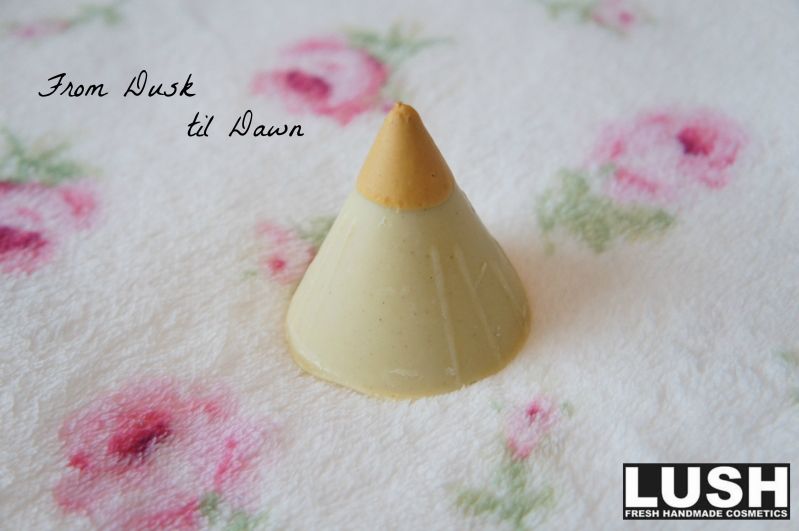 Anyway, on with the review! From Dusk Til Dawn is a never before seen massage bar, made new and especially for Valentines 2013. The very odd cone shape is actually strategically thought up and the reason makes sense too. When giving your partner (oooerr!) a massage, the pointy tip is perfect for getting the knots out, and the round base makes a good grip to hold onto! While I can't say if its good for this purpose as I use my massage bars for moisturising, I think its a good idea that could work well.
From Dusk til Dawn has a very uplifting fragrance which isn't common with massage bars. It is zesty and has a kick to it, with Lemon and Orange notes. Its melty, but not as melty as Tender is the Night or other massage bars I have tried. Because of this I do think this is worth the price tag because it is going to last you longer. As for moisturising, I think it does a pretty decent job! Its probably not the most moisturising, if you wanted a massage bar to actually moisturise dry skin with, I'd recommend another from the permanent range, but its OK. I find my skin is left soft and hydrated but not for long (maybe 12 hours?) The smell is nice but overall, if I had the chance and wasn't on a spending ban,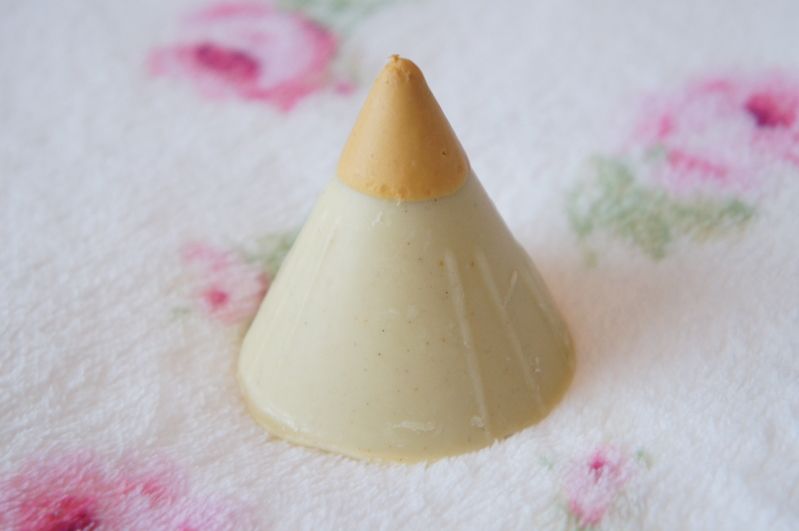 From Dusk Til Dawn is still available on the Lush website and will be until stocks last. My local Lush also had a fair few in stock too. They are priced at £4.95 and are limited edition for Valentines Day.
So thats it for my Lush Valentines reviews. I chose not to review the soap because I seriously have a box full of Lush soap I need to get through. Plus there is only so much you can say about a soap! Next up i'll be reviewing the Lush Mothers Day range for you and Easter stuff. I can say honestly, Lush did disappoint me slightly with their Valentines selection. I am much looking forward to their February Retro though, as it sees the return of some of their much loved ex-Valentines products. Yipee!
What did you think of the Lush Valentines offerings this year?
Twitter / Bloglovin / Hello Cotton / MakeupBee / SheSaidBeauty
/ Pinterest / Tumblr