Lush Valentines Day Review: The Kiss Lip Gloss
Hey everyone. Over the course of the next few days I will be reviewing the new Valentines Day goodies. Much to my disappointment this year doesn't see the return of the Magic Mushroom which is my #1 FAVOURITE lush product. However Lush has bought out some amazing little replacements.

Today I am reviewing "The Kiss" lipgloss - a first from the Lush labs! Lush have created a 100% vegan and free from preservatives lip gloss! Rejoice!
The Kiss comes in a small pocket friendly tin exactly like the lip balms and lip tints that Lush have. It has a screw top applicator. I myself hate this sort of application because I hate dipping my fingers into things like Vaseline and other potted balms/lip products. I don't like the greasy feeling on my fingers and how unhygienic the whole process can get, but obviously this is a purely personal thing which doesn't apply to everybody.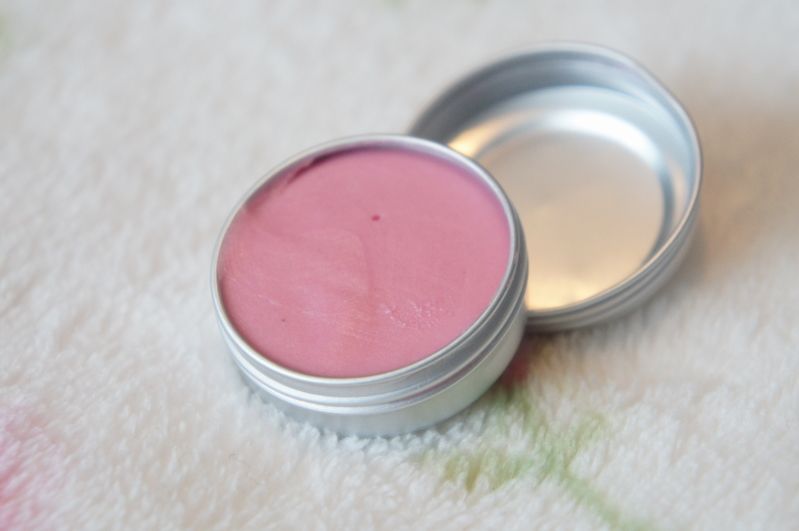 The smell is hard to put my finger on. It is pleasant and sweet smell which reminds me a lot of pick n mix sweets. Some people have expressed on the forum and website that it smells a lot like the sweety drumsticks you can get. Its not really that overpowering and you can't smell it for long so I wouldn't worry to much if that's not to your liking.
The actual application of it feels exactly like the Lush lipbalms. It is buttery and moisturising but with a slight glossy sheen to it and pink tint. The pink tint is very very subtle to the point where it wasn't even worth photographing as my lips looked exactly the same but shinier. I was disappointed about this because the Lush lip tints are actually really nice and have very good colour pay off, but this was barely noticeable on my lips. There was a slight taste which was unpleasant and the overall texture was very buttery - it just felt like a very buttery lip balm (if you bought Lip Lime its similar in texture, consistency and the way it looks on the lips).

I would say this is an easy skip. I feel like £5.50 for what is just a glorified lipbalm is just way too steep. I would say even if you have run out of lip balm, there are much better on the market and this could only really be worth the buy if you are vegan or want something 100% preservative free. The Kiss is £5.50 and it can bought at your local lush stores or here online. It is limited edition for Valentines Day.
What do you think of The Kiss?