Lush X-mas Review: Sandy Santa Scrub
I know, I know, Christmas is long gone! We are well into January and craving some sunshine but after popping onto the Lush website I saw they are having a sale still. I thought I'd take this opportunity to review some Lush bits which I missed out because I ran out of time. I'm starting with Sandy Santa!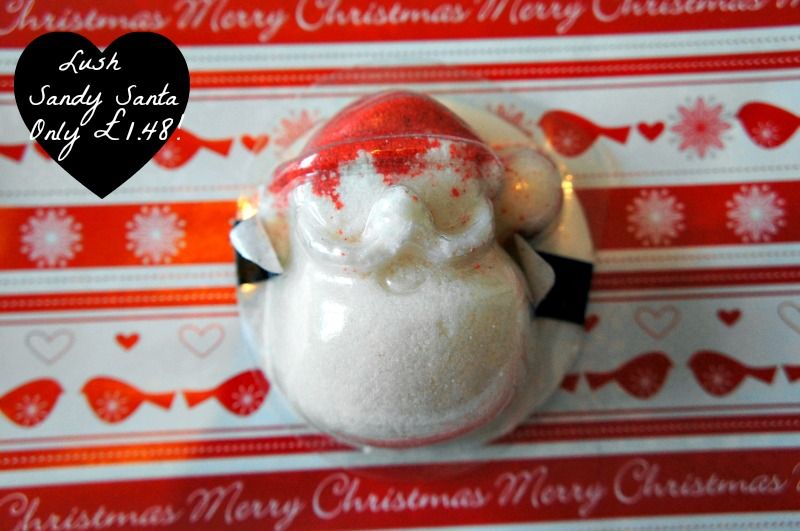 I'm gonna start off by saying, I have had NO luck with the Lush sugar scrubs. Ever! I have tried every single one, every single permanent and limited edition one. I actually dread when they release a new one because I find myself STILL buying it just to see if I like it. This is what happened with Sandy Santa.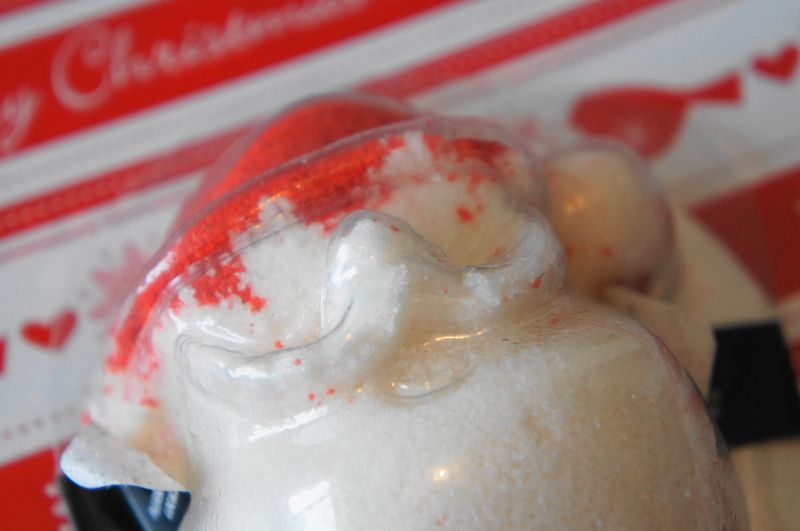 Sandy Santa is cute. He has little red coloured sugar for his Santa hat and has the general outline of Father Christmas.
So on the Lush website it states that you dunk the scrub into water and use it all over your rough bits. I tried this before and the scrub disintegrated before my very eyes.
I tried it dry on wet skin and ended up scratched to pieces.
I tried wetting half of it, to come back later and find it a big old pile of soggy sugar.
The best way I find to use these is to wet it a tiny bit whilst keeping it in its plastic container. I then scoop out the mush that forms and use that to exfoliate with. Its a pain because it means you NEED to keep that plastic part, which many people just throw away when unwrapping the scrub. The fact that it turns into this mushy sugary mess within the plastic is unsightly and to be honest, I couldn't wait to get rid of it.
But we can't just judge on appearances can we? How does he perform? To be honest, he does a pretty decent job at exfoliating. My skin is left completely soft (though not as moisturised as Buffy would leave it). Sandy Santa does get the job done, but he is a pain in the ass to use compared to other exfoliators and in my experience, only lasts 4-5 baths. He smells of citrus which was a nice pleasant surprise, its a nice uplifting scent and an unexpected hint of summer in the middle of winter!
If you want to try it for yourself, Sandy Santa is now in the Lush Sale for the measly price of £1.48. But for me, this is a total miss. No doubt I will end up buying another Sugar Scrub from lush when they release the next one but for now, I will be sticking to Buffy!