100 Day "No Spending" Challenge 2013!
Hi lovelies. Yesterday on Twitter, the lovely Sandra from TheBlackPearlBlog asked if any other bloggers wanted to join her in a 100 day challenge of no spending! I loved reading the updates when Sophia did it - I always thought "I want to do that too but I bet i would never be able to". When Sandra asked, I thought what better way to do it than with someone, we can motivate each other and its always an incentive not to break, because you don't want to let that other person down. Now a bunch of us bloggers are doing it together!
Here's how it goes down.. its 100 days of no spending. I think all the girls have different rules, so these are mine!
No spending on ANY make up, skincare or clothes. No exceptions. I have enough to last me a lifetime.
No spending on any Lush products with the EXCEPTION of Retro. I thought I would allow myself this since this is something I actually base my blog on, Lush reviews and make up looks! I would be taking away an essential part of my blog if I said no lush full stop. I won't be buying any permanent line products, only the monthly Retro and instead of buying many of each product, I can only buy one!
To make up the pennies from the above one, I am also going to cut out buying food at work, in town, Costa, Starbucks, takeaways, frivolous buys at Tesco ect...
My only exceptions to this are Valentines Day and my boyfriends birthday, in which I will probably treat him to a meal :)
The only things I will be spending on is essentials. No doubt its gonna be hard, but I think with the support of the lovely twitter community it can be achievable!
Here are the lovely ladies I am doing it with!
Let me know whether to link you if I have missed you! Every week when I will be writing my updates, I will be including links to everyone elses updates too, so we can all keep track of eachother :)
Do you want to do the Spending Ban with us? You can start today and it lasts 100 days until I believe the 10th April! Just comment below and I can add you to the list or let me (@blogofshadows) or Sandra (@Theblackpearlb) know on twitter! You don't have to start today, I know a couple of people are starting on the 3rd/15th The more the merrier, I really think we can all do this!
Hope you are having a lovely New Years Day so far!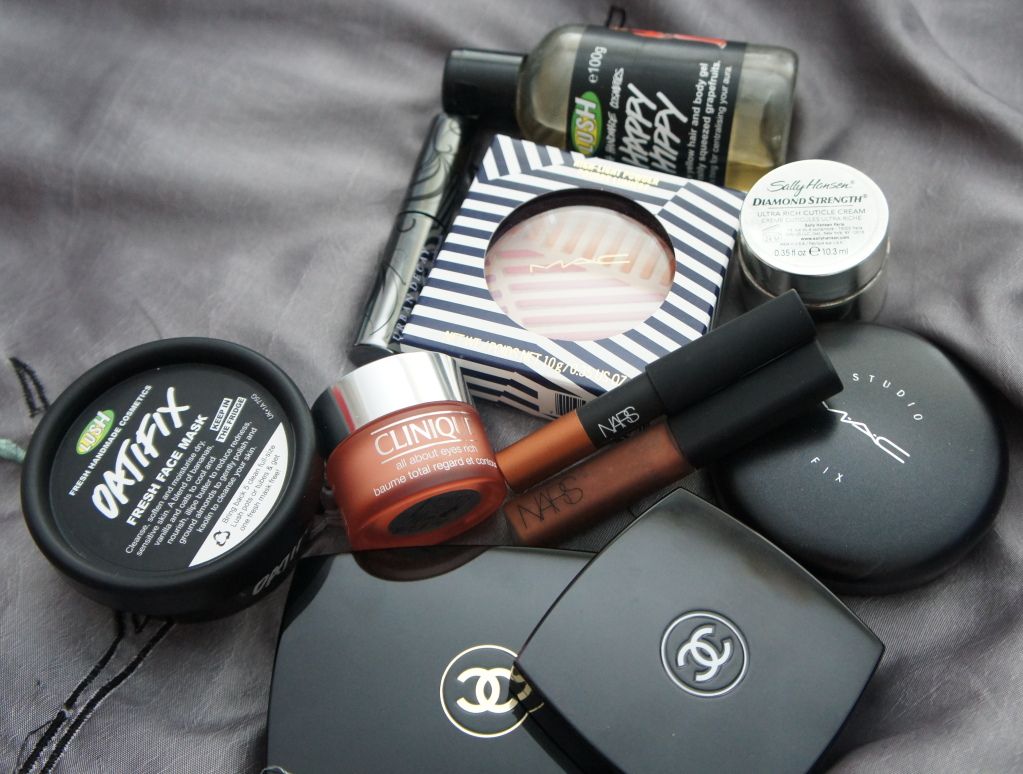 I have enough make up! I will survive!