Lush X-mas Review: So White Bath Bomb
Hello again! I really am busting out these Lush reviews! My pile is getting smaller and smaller so thats good!
Last year, I really did not enjoy So White, it was tiny with this lacklustre scent and I said to myself I won't be buying this again! So when it came to this year I read Lush had completely re done it and I just had to see the new So White.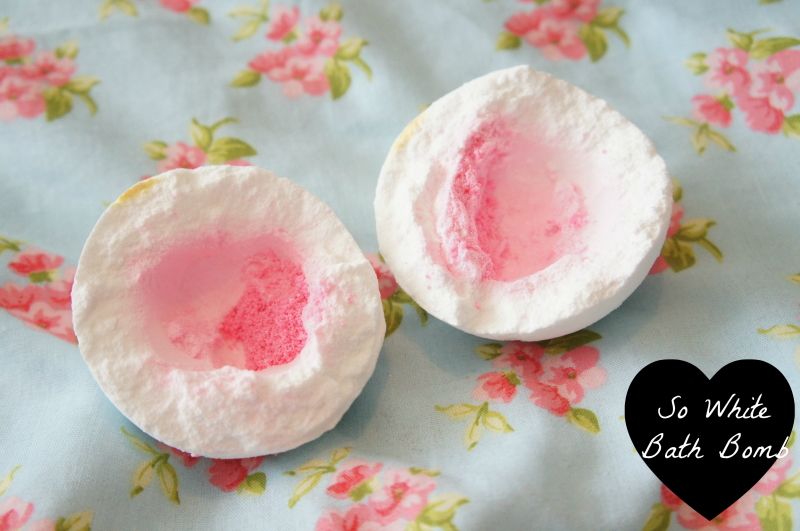 First of all - its a lot bigger which I'm happy about. The bigger the better! While there has been a price increase, the smell is a lot stronger which I am also happier about. The smell is a gorgeous apple smell, its uplifting and fresh and makes for a great bath in the mornings. And rather than being a plain white bath bomb like previous years, this year has included a pink inner part which to be honest, I found didn't do much, but its definitely an improvement on last years.
The smell is really what makes this bath bomb defining. The smell is so fresh and has a real genuine smell of apple in it - like you have just bitten into a granny smith! While it is certainly one of the more "plain" lush bath bombs - the water doesn't turn funky colours and the fizz is rather underwhelming, the smell certainly makes up for it!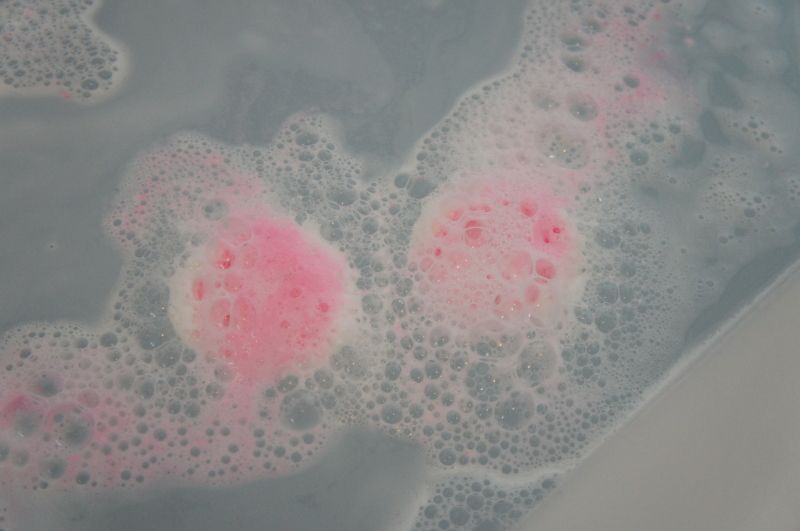 Another fun thing about this bath bomb is it feels quite "delicate" its not solid like other bombs and you can dig your nails into it and scrape it away quite easily if you wanted to. Lush have designed this to be a little more fragile so you can actually throw this into your bath, against the side and apparently see an explosion of colour (coming from the pink). However my So White came in two halves, so I couldn't do this :( My bathwater turned a milky creamy white with pops of pink which eventually faded away.
Overall I think So White is definitely an improvement on last year and the smell is just lovely! So authentic and fresh - but I do think if you are looking for a fun exciting bath bomb with lots of colour, Lush has MUCH better things to offer. This is definitely one to skip if you are trying Lush for the first time or are only looking to buy one thing from the x-mas collection, but perhaps pop it in your basket if the price drops in the sale :) So White costs £3.20 and is available here or at your local Lush store. But be quick! We have a matter of days before Lush discontinues the x-mas range until next year!
What do you think of So White? Worth a miss?
Twitter / Bloglovin / Hello Cotton / MakeupBee / SheSaidBeauty
/ Pinterest