Lush X-mas Review: Snow Fairy Magic Wand
Hey everyone. Again another Lush review on the blog today. Its one of my favs (I feel like I say this a lot!)... its the Snow Fairy Magic Wand.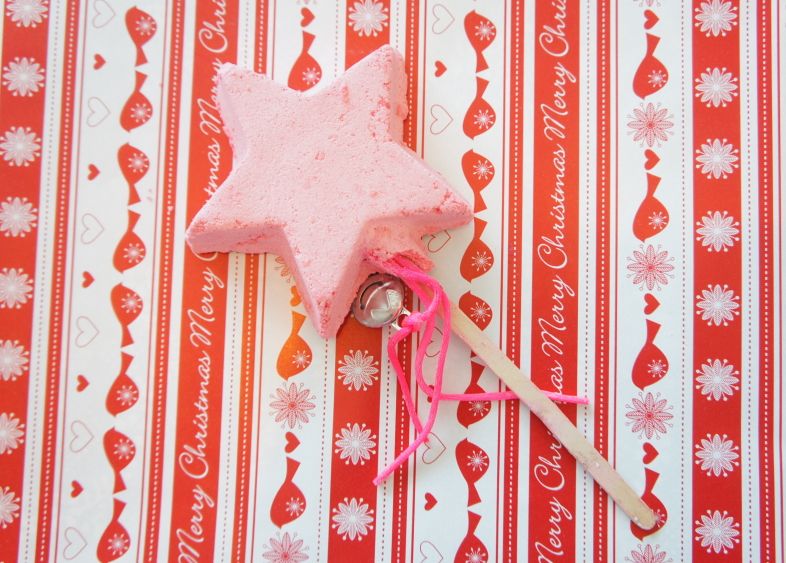 I really like the concept of the Magic Wands, but I do find they are a bit hit and miss! The idea is you swish the wand around your tub and you get plenty of lovely bubbles. I found with the Mothers Day 2012 Magic Wands, you really needed to swish (to the point of arm ache!) and used a fair chunk of the wand actually getting any bubbles. The Snow Fairy Wand I'm happy to report, is pretty easy to use and gives a generous amount of bubbles.
I find if you swish the wand around the taps with the water running you will get a lot more bubbles than just still water. It doesn't take much work to get any bubbles and I feel like this would last a good amount of time (the guy in the store said 8 baths, I think I agree with him!).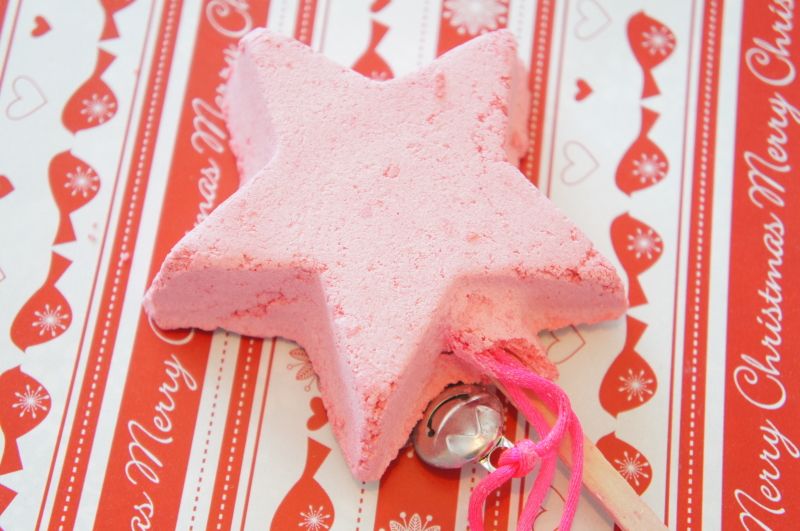 The smell is just incredible. If you haven't smelt Snow Fairy you really are missing out here. Its amazing,candy floss goodness. Its my #1 favourite lush scent and to have it in bubble form is great! I really like that you can control the amount of bubbles you have with the wands - I don't know about you but I find it quite hard to judge with bubble bars just how much I'm going to get, but with these wands, you can pretty much see and know when to stop. My only problem is I find the scent doesn't stay on the skin for very long (If I could smell like Snow Fairy 24/7 I would!)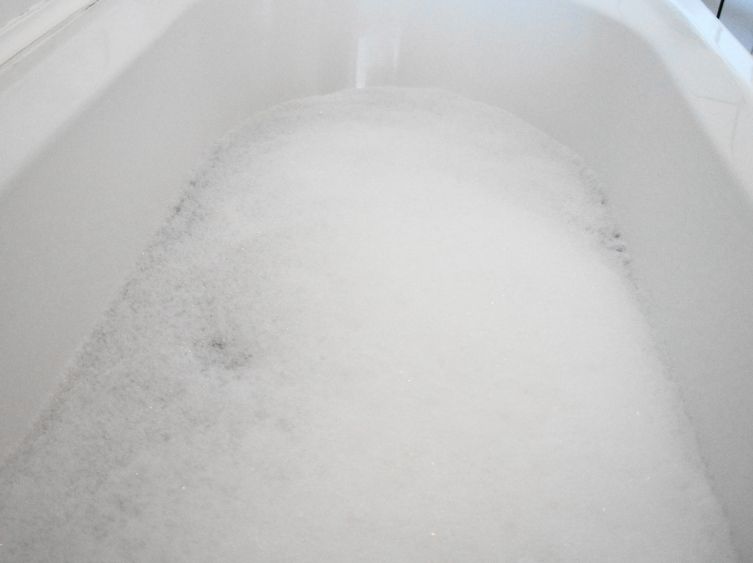 A beautiful blanket of snowy bubbles.
You can pick up the Snow Fairy Magic Wand at your local lush store or online here. It costs £4.95 which may seem a bit steep at first, but you do get 5-8 baths out of it depending on how generous you are with your swishing!
Have you tried any of the Snow Fairy range? What do you think of the wands?