Lush X-mas Review: Party Popper Bath Bomb
Hello everyone. Today I'm reviewing a new product in the Lush x-mas range, the Party Popper bath bomb! This bomb is very fun and festive looking, slightly resembling the party poppers that you would POP during a celebration.
Mine unfortunately came in the mail broken, so apologies for the worst photos ever! A girls gotta work with what she got! Anyways, upon dropping into the water this extremely fast little bath bomb, whizzed around my tub - making its way from one end to the other but being a quick fizzer (it was almost impossible to take photos!) It slowly released a stream of pink colour AND confetti. At first I really liked the confetti and thought it was cool, but as the bath went on and it disintegrated into gloop it wasn't so cool. THEN I read up on it, turns out the confetti is soap, which you can use to clean yourself! Cool huh? I wish I had known that!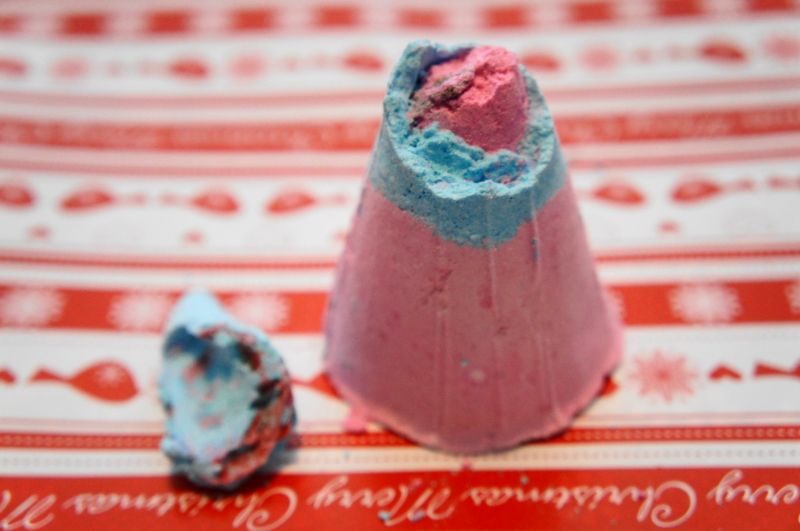 Waah :'(
The colour is sheer, turning the water a cool pink colour. The smell is uplifting and light, with the main note being bergamont (bergamont is growing on me, I actually really liked it in this!) and tangerine (I could definitely smell the citrus). It is a very clean smell which I can imagine will be pleasing to just about everyone. I just wish it lasted on the skin a bit longer. I did find this bath bomb dried my already dry skin out, so moisturise after!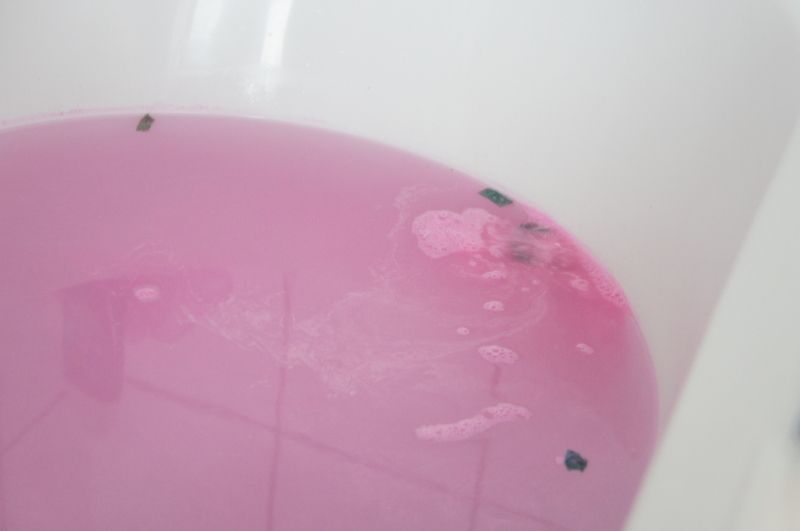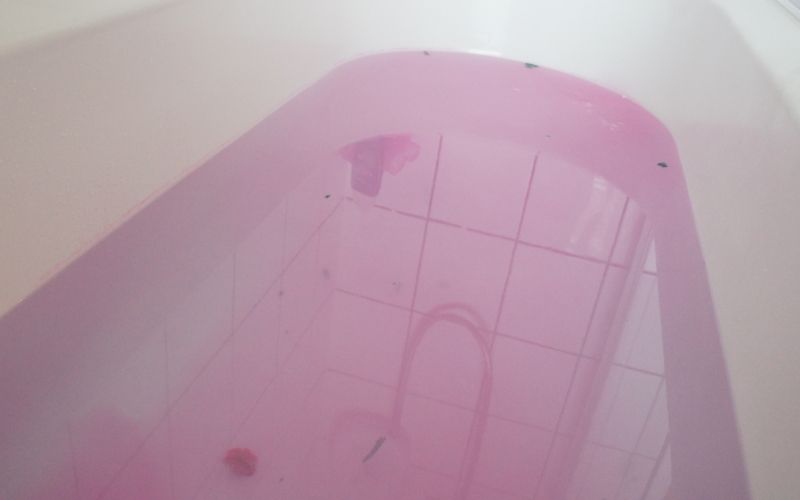 Overall I really liked this bath bomb for the price point (it was only £2.95 - being one of Lush's cheaper bombs). I really liked their new invention of confetti soap, I just WISH I had utilised it in the bath!