Lush X-mas Review: Midnight Massage Bar
I am a huge fan of the Lush massage bars. I have intensely dry skin that even doctors can't remedy! One of the best things for my skin particularly at this time of year is the Lush massage bars as they are so moisturising, contain lots of lovely ingredients and are usually preservative free!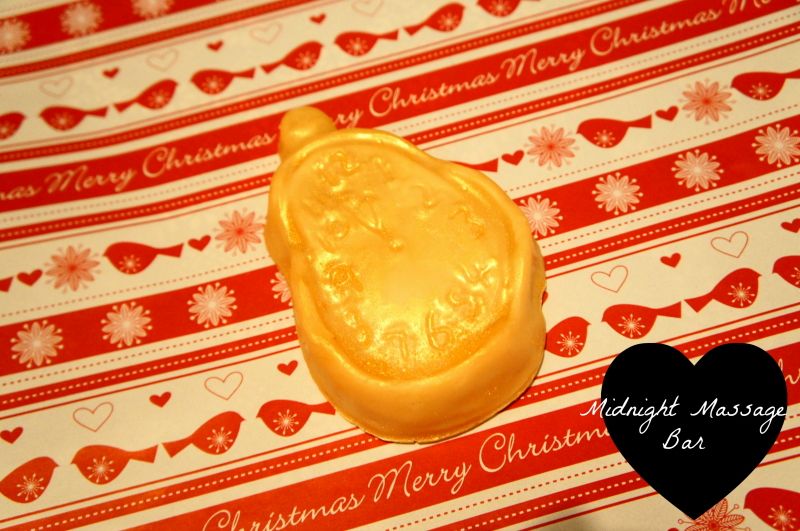 Midnight massage is a gorgeous smelling addition to the Lush x-mas range (I must remember to stock up on these!) in the shape of a golden pear! This massage bar is slightly different to the rest in that it is covered in golden lustre/shimmer. When you put it on the skin, you get a nice gold sheen which does go away the more you use the bar. The smell is very warm, fruity and mysterious. Its not spicy, but more "exotic". The main note I can detect is jasmine, making this perfect for night-time.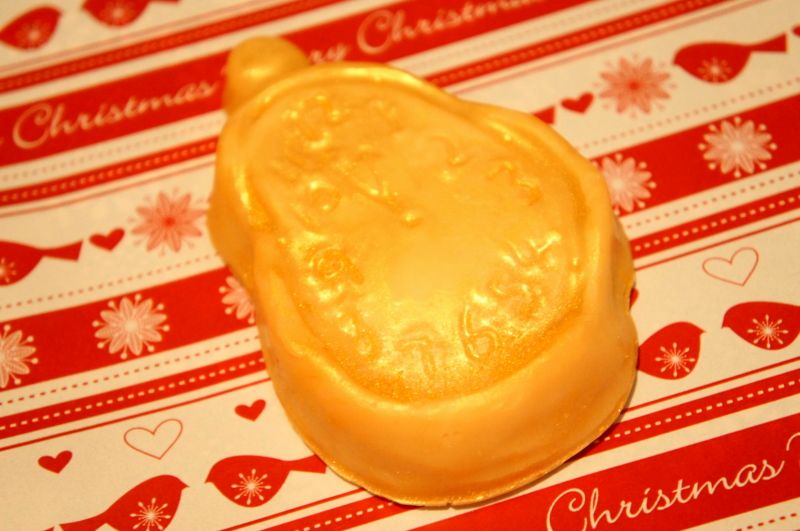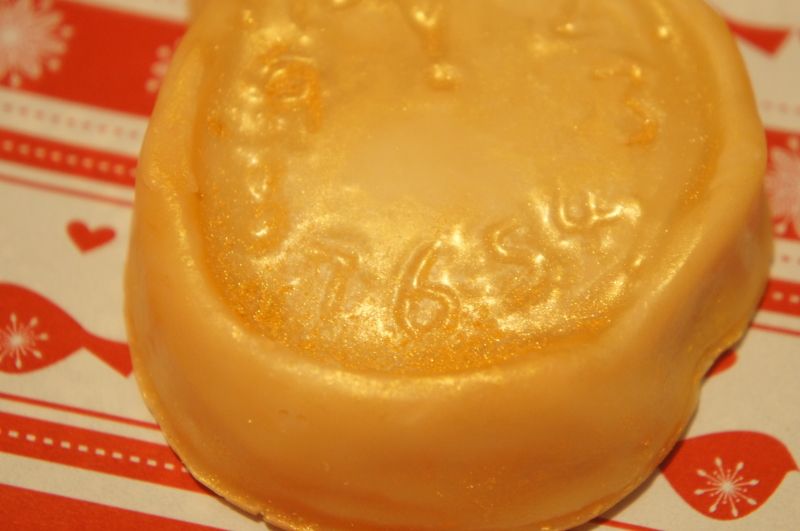 Close up of the Golden lustre
Midnight Massage is choc full of cocoa butter, fig, shea butter, carob pod, quince fruit and olive oil - all of which are great for malnourished thirsty skin and work a treat on mine! I myself smooth any of the lush massage bars onto my legs, arms or anywhere particularly dry (not face though!) before bed. I sleep with long legged pyjamas on (or a onesie!) to avoid getting my bed covers greasy because yes, these massage bars are greasy - they literally melt in your hands! I then let the massage bars do its magic over night, leaving my legs incredibly soft and moisturised. Of course, if you are lucky and have that special someone who will give you a massage, this would be lovely, with sensual jasmine and an exotic scent to it.
Midnight Massage is available from here or your local lush store. It costs £6.50 which is steep for a lush product however in my experience these do last a long time. I think I managed to get 10+ uses out of my Sexy Boy Massage bar. However be quick if you want to get your hands on it! The Lush x-mas range is being discontinued in a matter of days so get buying your x-mas favs!
What do you think of Lush Massage Bars? Ever used them?