Lush X-mas Review: The Enchanter Bath Bomb
Hey everyone. Today I have another offering from the Lush X-mas range and today its the Enchanter Bath Bomb!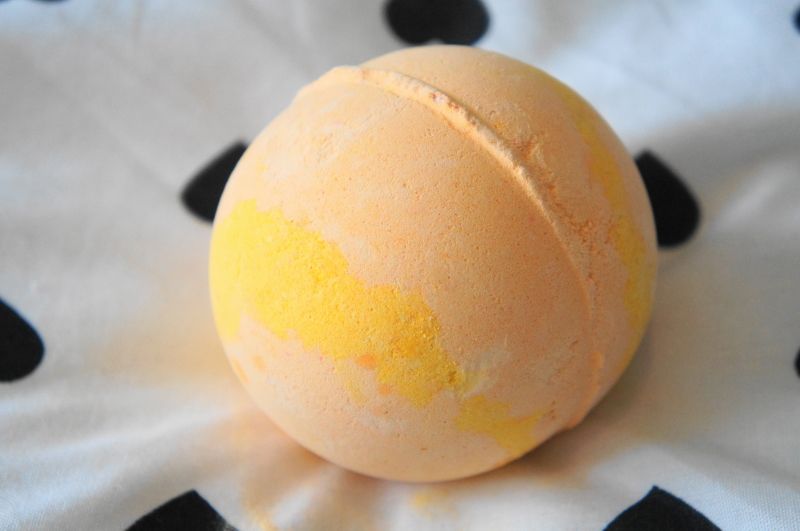 I was so surprised by this bath bomb, I didn't expect the crazy whirl of colours that started to appear in my tub! I have to start by saying... if you haven't tried this bath bomb and you like the layered delights that Lush offer like Phoenix Rising and Dragons Egg, stop what you are doing and go and get one right now. You won't be disappointed!
I'll start with the smell, its a very cirtusy uplifting smell that was featured in Skulldiggery (Halloween 2011) and Calacas Shower Jelly. It has citrus, lime and Neroli oils in it, which make for a citrusy party in your bath-tub. It is a very universally pleasing scent, so even if you don't like the smell of oranges or lime, this is still a nice scent. Its strong and doesn't disappear when you put it in the tub, and fills your entire house with its gorgeous smell. My mum went in the bathroom after me, demanded to know what I had used and went and bought one for herself! The smell stays on the skin for a good time afterwards!
Now for the fun part. You put this into the tub and its an explosion of colour starting from orange and turning into pinks and yellows. Its so fun to watch but instead of describing, i'll just let the pictures show you :)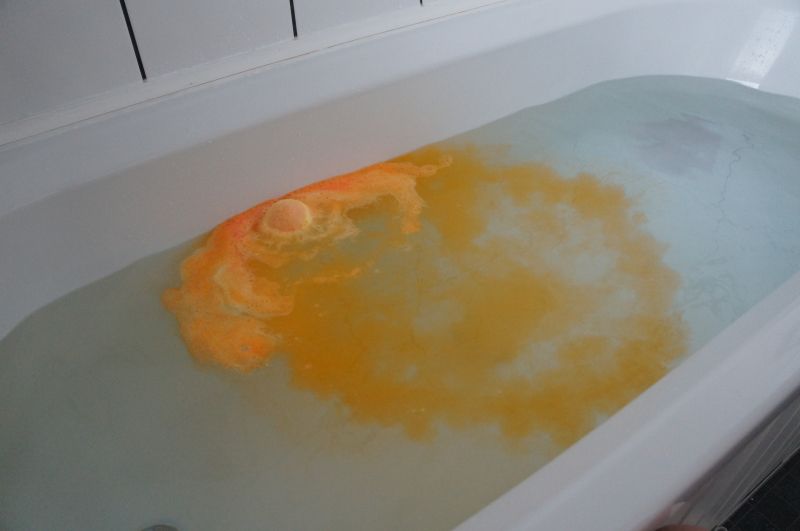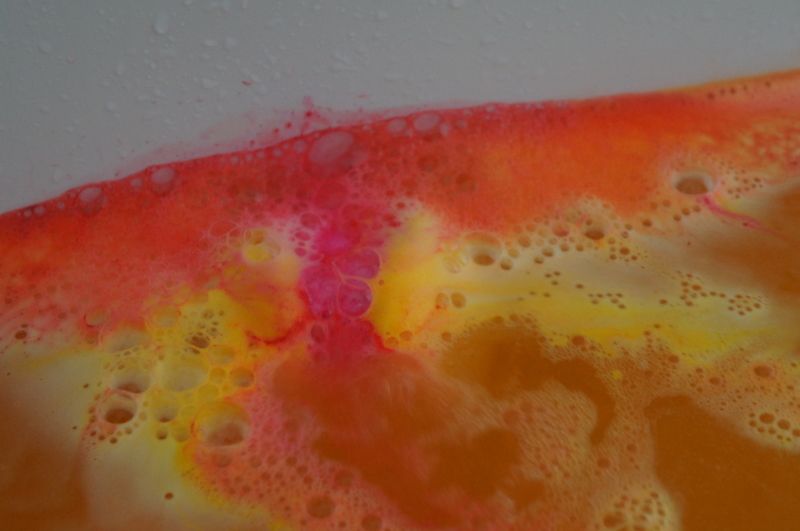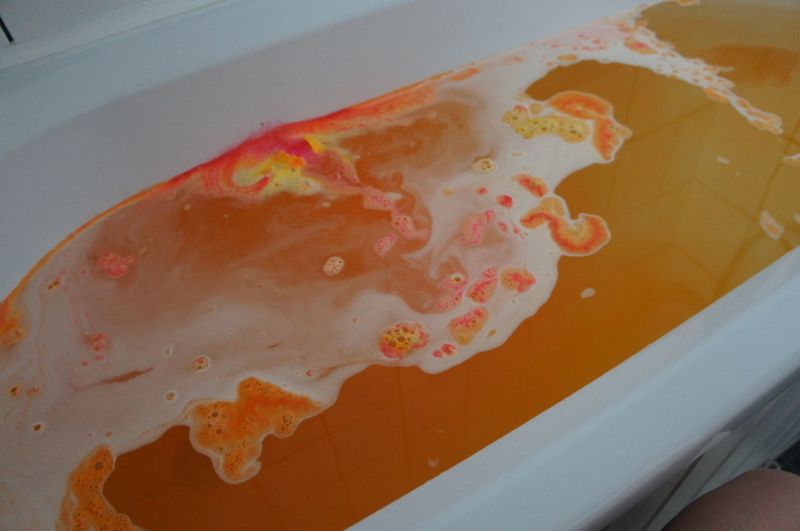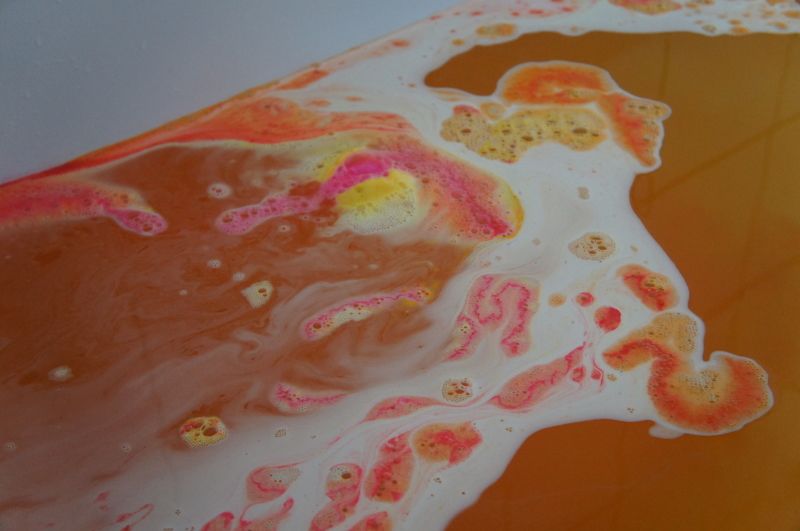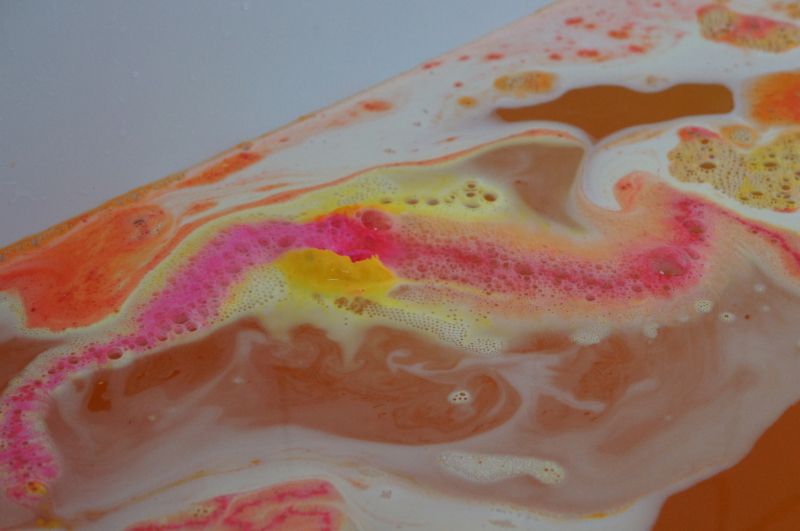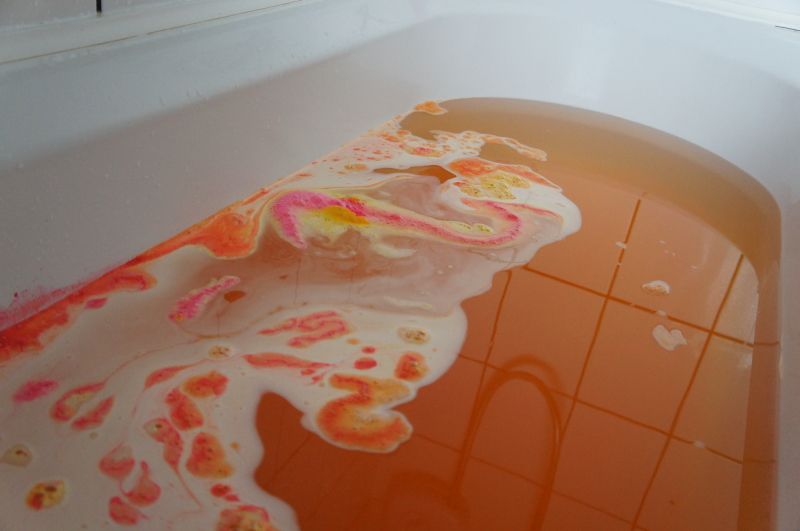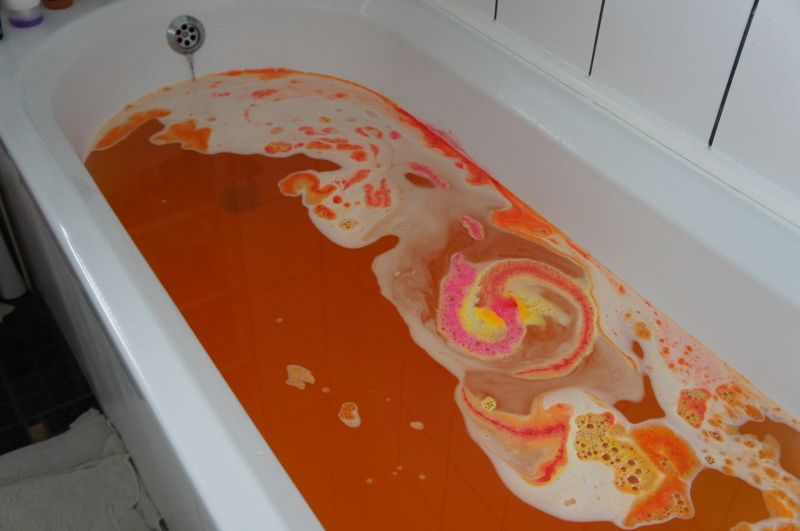 What the bathtub looked like when it had fizzled :)
Overall, I love this bath bomb and I think everyone who has tried it has loved it. Lush really pulled a great product out of their Santa sack this year and I just WISH this was available all year. It does everything a good bath bomb should do.
Like most layered bath bombs this beauty costs £3.20, but its worth it even for a lil rare x-mas treat :) It is available from your local lush store or online here.
What do you think of the Enchanter? Have you tried it?