12 Make Up Looks of X-mas: Day 6: Candy Cane EyeLiner
Hey everyone. I can't believe I am at the halfway mark, i've had so much fun doing this series I don't want to stop! So last year there was a trend going around the blogosphere of beauty bloggers doing Candy Cane eyeliner, but at the time I was too scared to try it - I just automatically presumed I wouldn't be able to do it! But today I tried it! I think this is just so festive! While its probably not the most wearable in the world, I think its a fun little look to do!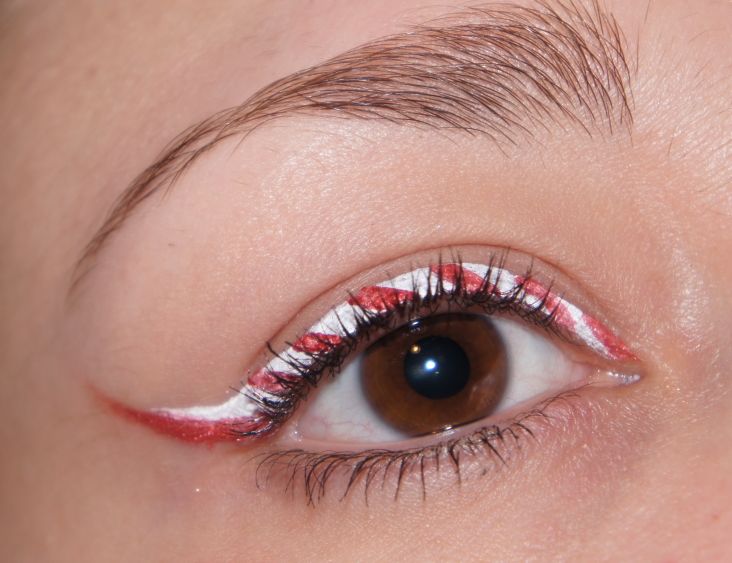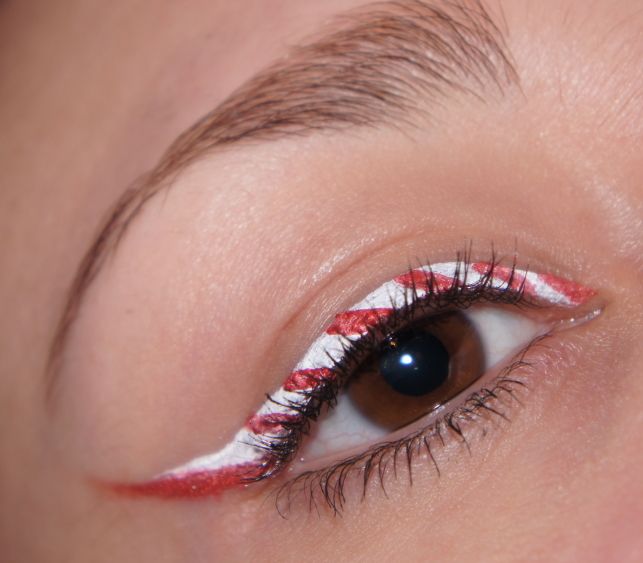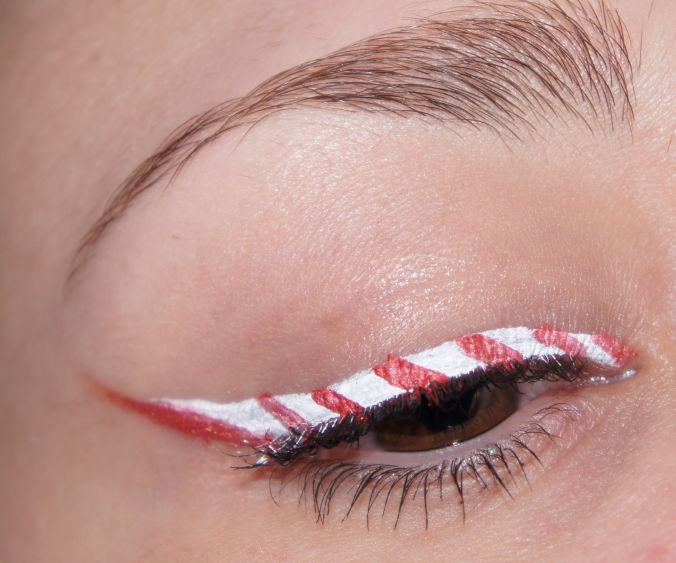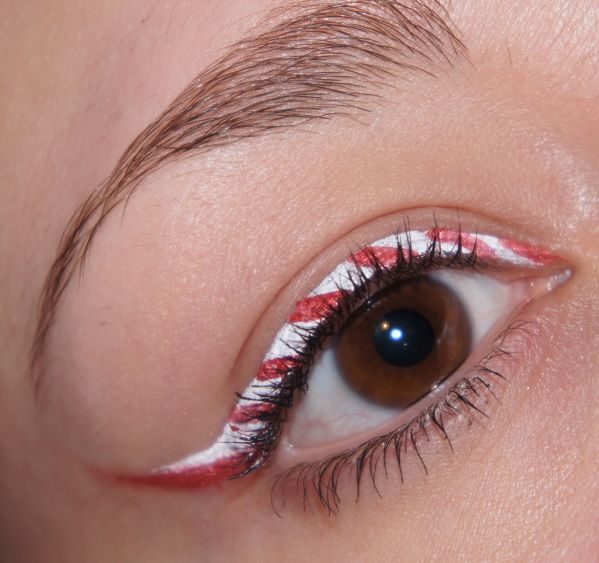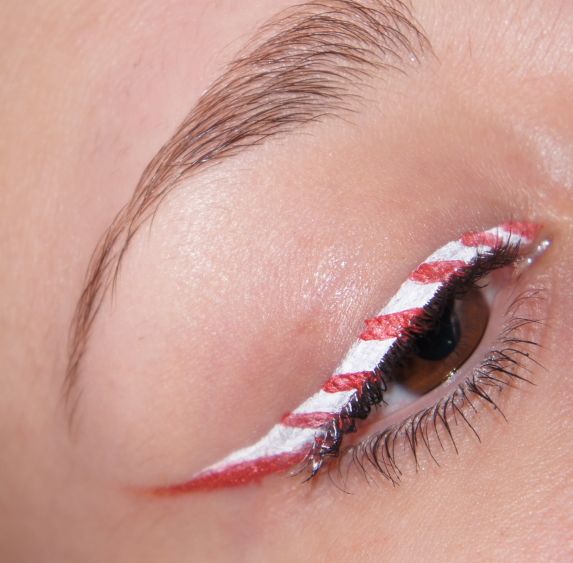 Products Used: MAC Painterly Paint Pot all over the lid, Lime Crime Lunar Sea eyeliner and Lime Crime Siren Magic Dust applied wet with the Urban Decay 24-7 Liquid Liner nib. Covergirl LashBlast mascara.
I hope you liked this look! It is just something fun and a little different to wear if you are feeling brave! To be honest I think its actually quite wearable and festive (but thats just me!). Sorry this has gone up kind of late (I sit here writing this post at half past 8!) but life sometimes gets in the way (I have a lot of respect for bloggers who can blog every day!) Again no full faced shots because I had to use flash for these photos and while I think the photos turned out OK, full faced shots... not so much! Haha!

Hope you are enjoying this little series and I shall see you tomorrow! I'm feeling sparkly tomorrow... hmm!
Twitter / Bloglovin / Hello Cotton / MakeupBee / SheSaidBeauty
Psstt: Have you entered my giveaway to win 2 Lime Crime liners? You can win the exact two that I used in this look (not the exact two... obviously you would win brand new ones but anyways!) You can by clicking here!