12 Make Up Looks of X-mas: Day 5: Oh Christmas Tree!
Hey guys n gals. Today I bring you the 5th look of my 12 looks of xmas series. I wanted to play around with greens, because so much of this time of year involves that colour (elves, trees, grinches!). I came up with this look but I felt it was missing something. I added eyeliner and still felt it was missing something. So I added another wing to my eyeliner and I STILL think its missing something! Upon reflection, I think I should have added a deeper darker crease but alas, here is my x-mas tree inspired look!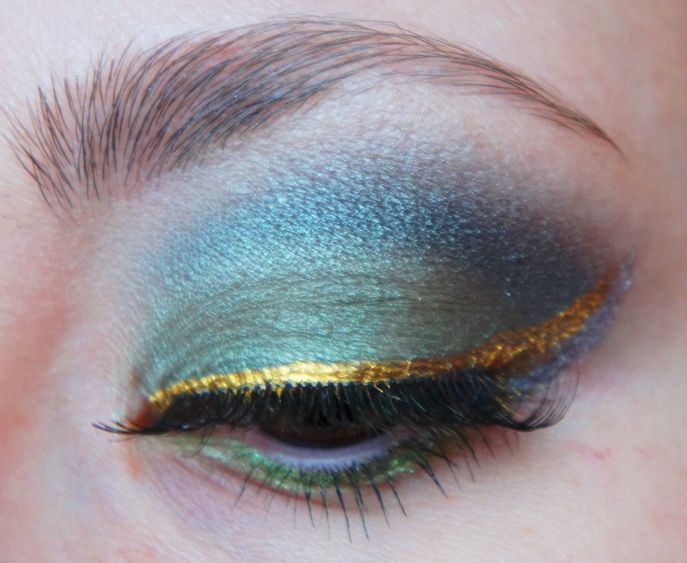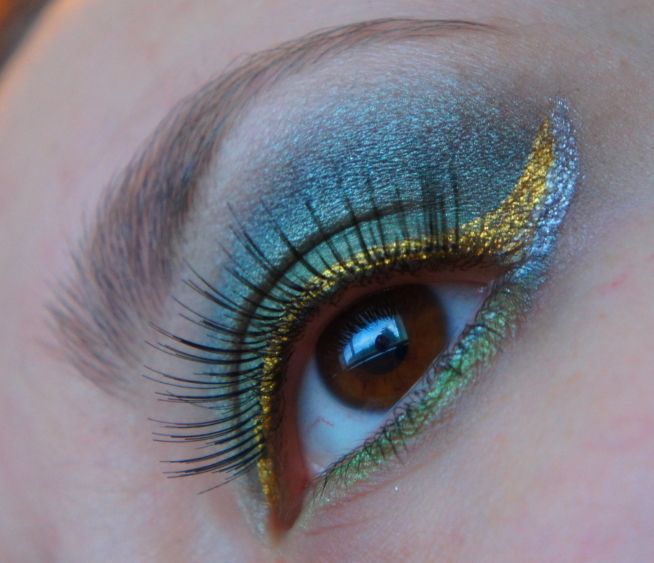 Products Used: Lime Crime Liquid Eyeliners in Rhyme and Reason. RockABetty Loose eyeshadows in Soylent Green is People (all over lid) and Quarentine under the lash line. I used VDC Boomer Bile above the crease and MAC Ricepaper to highlight.
I didn't have time to do full faced shots since it was literally dark when I took these photos :( I love winter and all, but being a blogger is hard without sunshine! I hope you enjoyed this look! :)
Twitter / Bloglovin / Hello Cotton / MakeupBee / SheSaidBeauty
Psstt: Have you entered my giveaway to win 2 Lime Crime liners? You can win the exact two that I used in this look (not the exact two... obviously you would win brand new ones but anyways!) You can by clicking here!