Review: Lime Crime Chinadoll Palette (&swatches!)
Hey guys! Due to the great response from my past Lime Crime post, I thought I would continue with a review on Lime Crimes very first palette they released - the Chinadoll Palette!
I've had this palette for a while now, which is why in the photos it looks used (sorry, I know that is considered absolutely terrible in the blogging world!). I actually gave away a Chinadoll Palette in my very first giveaway because I wanted to share with everyone how great this palette is!
The Chinadoll palette is probably one of my most used palettes. If I ever need myself a super pigmented black, stunning gold or pigmented red, this is my go to! I find I use it quite a lot, since the eyeshadows are pressed it just works out easier sometimes than digging out my loose eyeshadows. I also love that these can be used wet as well as dry, it makes them versatile.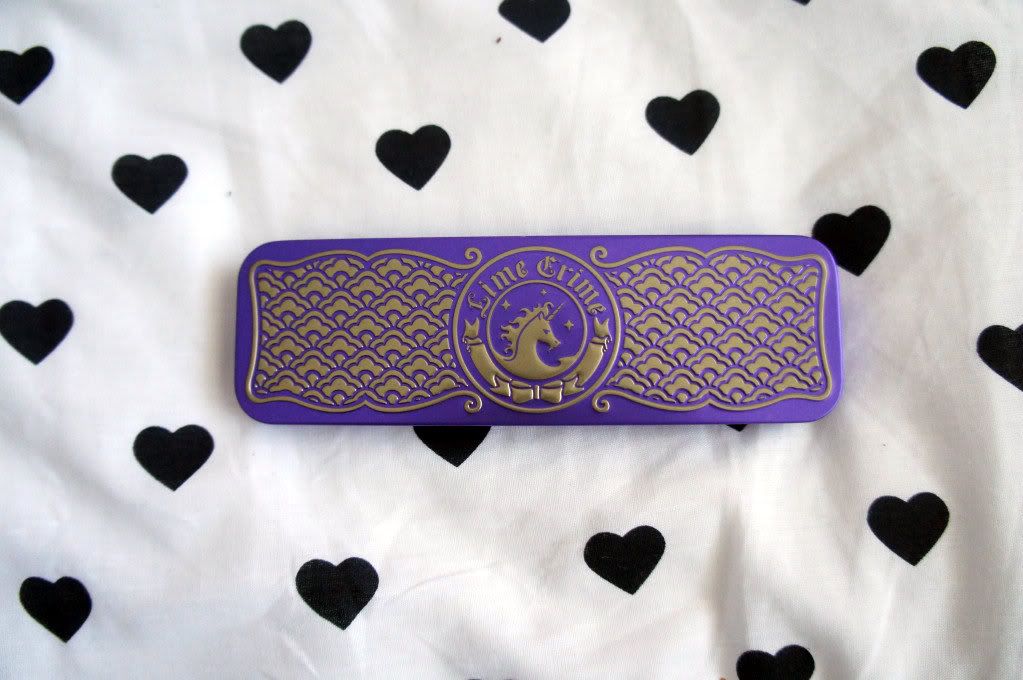 First things first, packaging. I am in love with the palette itself. The striking purple tin is very unique in my make up collection. While probably not the most durable palette I own, I think its really pretty and love the design and embossed unicorn. The back of the palette displays the eyeshadows and their respective names. The actual eyeshadows are contained in a plastic casing. While some bloggers have complained that this cheapens the feel of the palette, I myself think from a price point of view, I don't mind too much. I feel if Lime Crime was to change this to something sturdier or something that "looks" better, the price of the palette would go up and that would draw in far more complaints than the plastic casing. So I don't mind too much.
Now onto the most important thing.... swatches! (Swatched over primer)
Window lighting
Indoor lighting
With flash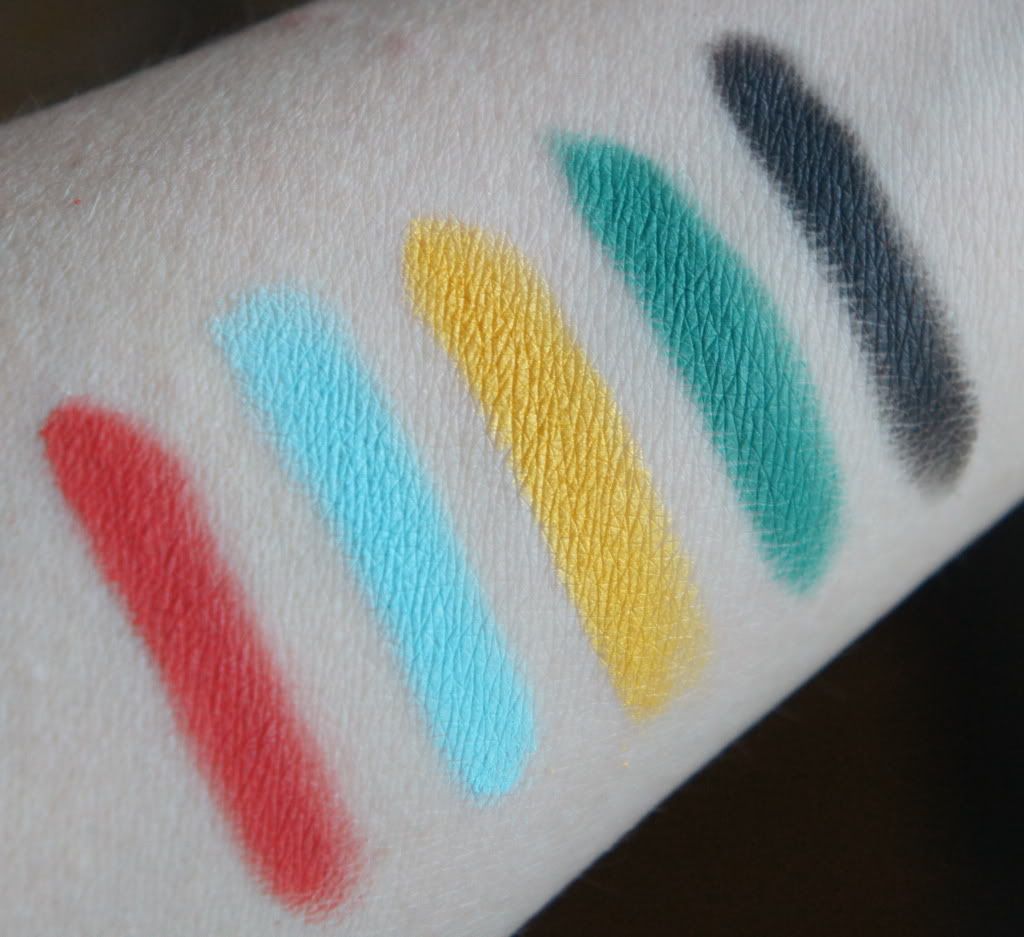 Keep reading for an individual breakdown of the shades and how well they performed! Sorry if the pictures look "blurry". I think it was more of a case that these eyeshadows are pretty well loved, so the print has really worn off!
Fly Dragon Fly - This is the FIRST red eyeshadow I own that transfers onto the eyelid. Most red eyeshadows are ridiculously sheer and red eyeshadows themselves are very hard to come by. This is crazy pigmented (much like the whole palette!) and generally this shade can do no wrongs with me. My only tiny criticism would be that I wish it was a tiny bit lighter and more vibrant but of course that is just me being picky! :)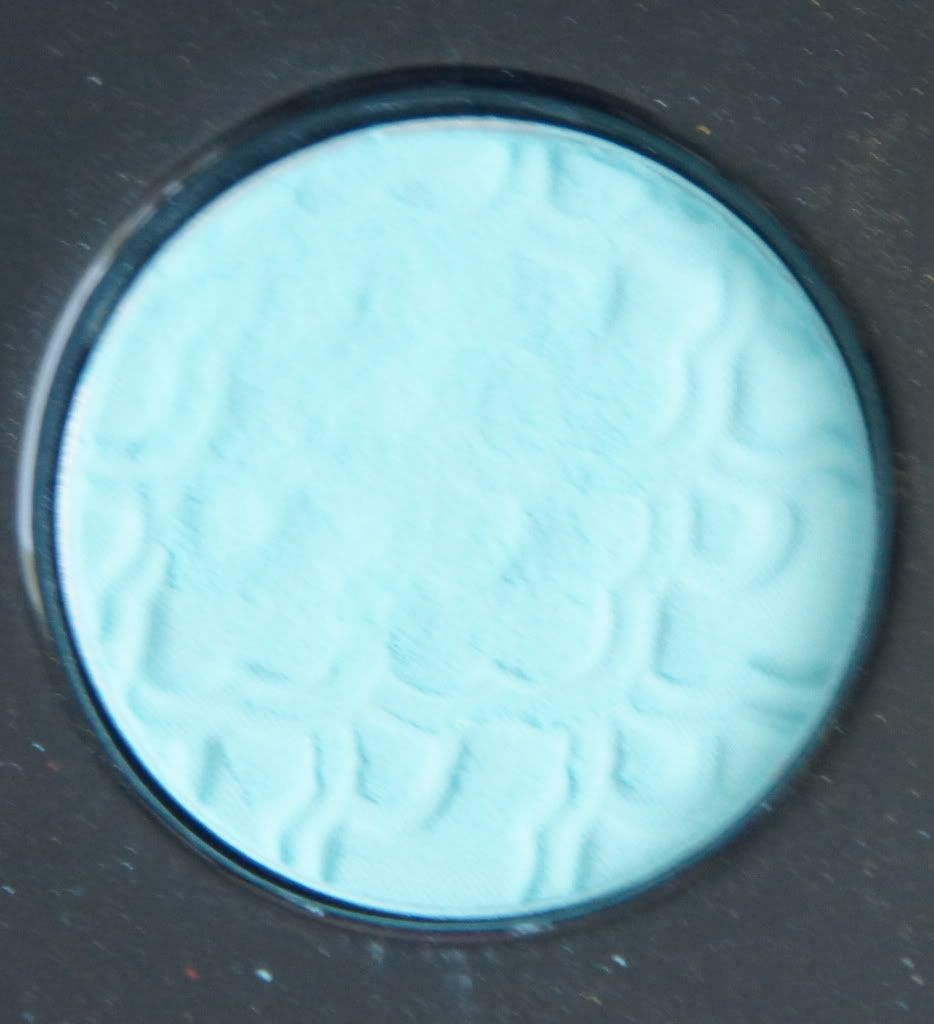 Parasol - Parasol is a lovely pastel blue colour, again its really hard to find a good pigmented pastel blue. I can't complain about pigmentation, its just amazing. Blendability is amazing. Only complaint I have is it can sometimes look a wee bit chalky.
Goldfish - The appropriately named Goldfish, is a stunning shimmery yellow toned gold. I can't get enough of it. I love that Lime Crime added a touch of shimmer to a mainly matte palette. Its crazy pigmented, soft, buttery and blendable
.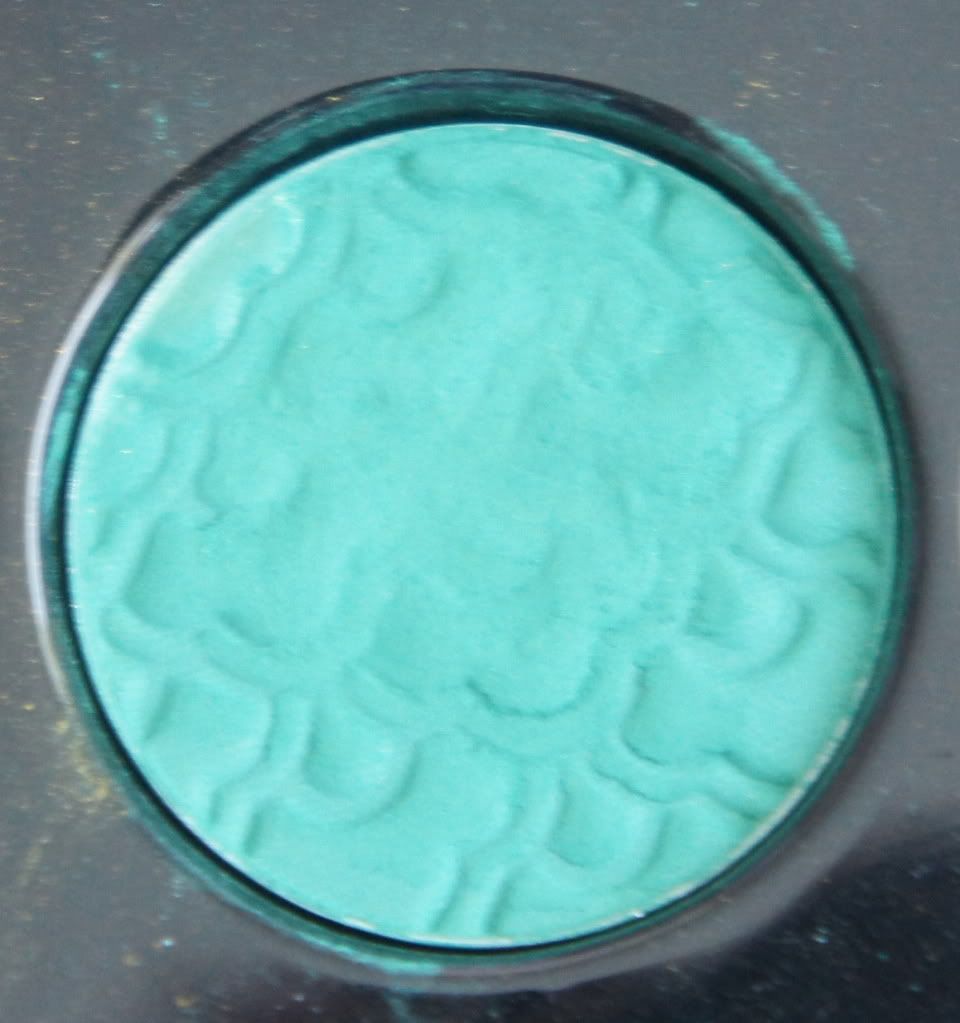 Jade O Lade - Who doesn't love a good teal colour? Again, I really cannot complain about pigmentation. The swatch was one swipe, ONE SWIPE!!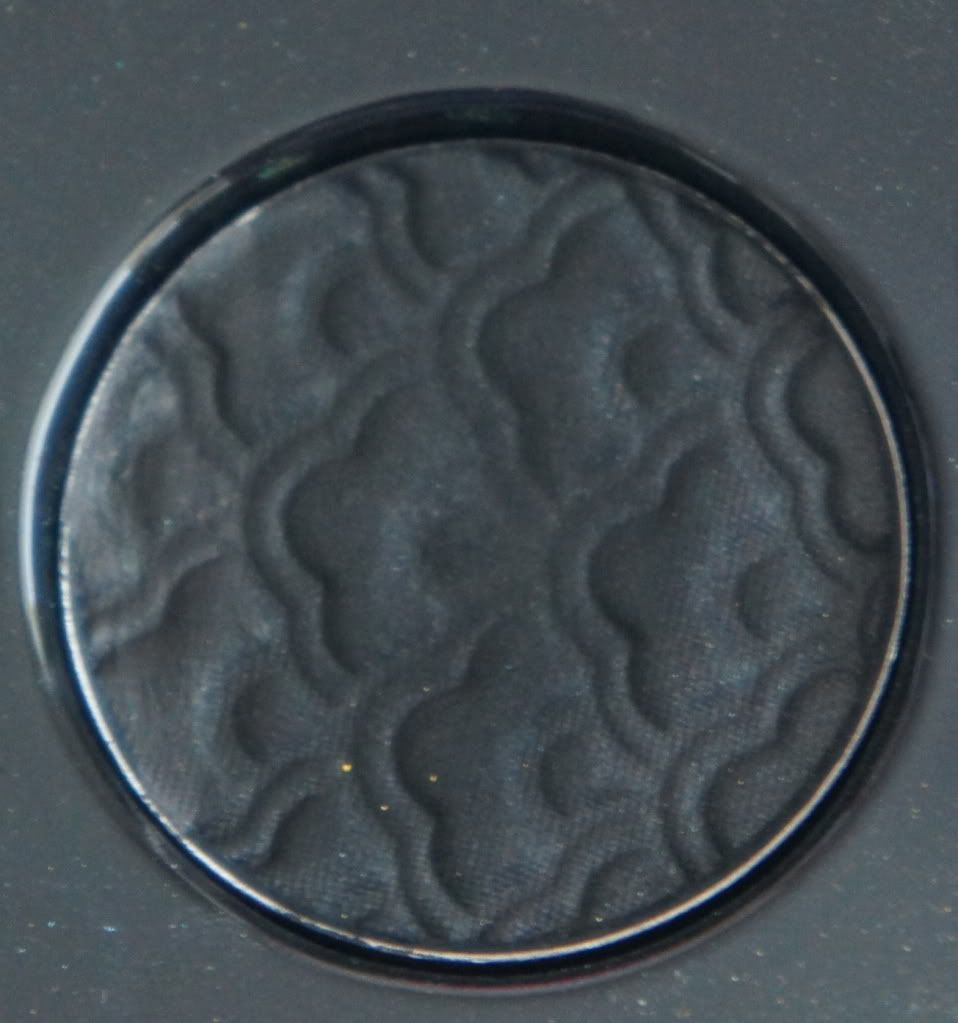 Lotus Noir - This is just crazy pigmented, I feel like I am repeating myself but really if you are looking for the blackest of black eyeshadows, this one is for you. Its crazy! Definitely requires a light hand when using it. I myself love using this one wet as eyeliner.
So the Chinadoll palette - I really don't have ANY bad things to say about it. Not one. I know, crazy! If I was to nitpick, I would say the plastic casing but I really wouldn't want the price to go up. Perhaps Parasol could be a little less chalky, I don't know, I'm literally pulling at strings here to find bad things! Pigmentation is just insane, although not as good when used without a primer. I would definitely use a sticky primer to get the best out of the colours.
If you would like to purchase the Chinadoll Palette you can purchase it here for $34.99. This works out roughly £22-£25, which is not bad for high quality eyeshadows with INSANE pigmentation! Lime Crime ships internationally and their products arrive within 1-2 weeks in my experiences for a flat rate of $10.99 (which is why its better to make a big order! Haha)!
P/S: As you may/may not be able to tell, i've started to try and make my photos a bit bigger. From Twitter, the majority of people like BIG photos, and although mine were pretty big already, I thought I could make them a bit bigger (so its easier to see swatches and what not). I'd love to know honestly whether you like them like this? Or is it too big? I'd love to know your opinions!
Twitter / Bloglovin / Hello Cotton / MakeupBee / SheSaidBeauty