Lush X-mas Review: Cinders Bath Bomb
Hello everyone! Hope you've all been having a good week! Today I am reviewing Cinders Bath Bomb, another of the festive treats you will find in your local Lush.
Cinders is an average sized bath bomb, not quite as big as Sex Bomb and Blackberry but more the size of Geophizz. Being smaller does mean it comes with a cheaper price tag though (£2.25!)
Cinders is a warm yellow orange colour packed with little pieces of red popping candy. Its a fast fizzer, so it doesn't last very long when dropped into the bath and whizzes around the bath like a little ball of energy! It leaves the popping candy to drop to the bottom of the tub and eventually i found they disintegrated too. The popping candy is supposed to be reminiscent of the popping you would get when sitting by a warm cozy fire. However I couldn't hear a thing!
Cinders is packed with Orange Oil and Citric Acid, I could definitely smell something fruity and citrusy but it wasn't your classic orange smell. I myself couldn't put my finger on the exact scent until I looked it up. I could smell the cinnamon which gave it a nice warm smell but for me the smell was more of a refreshing bath than cozy.
The scent unfortunately for me was a bit lacklustre, not lasting very long on the skin or being very strong in the bath.
I found the bath quite drying, my skin came out in a dire need of moisturising particularly my hands. While Cinders looks so much fun and amazing to use, I didn't find myself impressed with it at all and probably won't buy again :(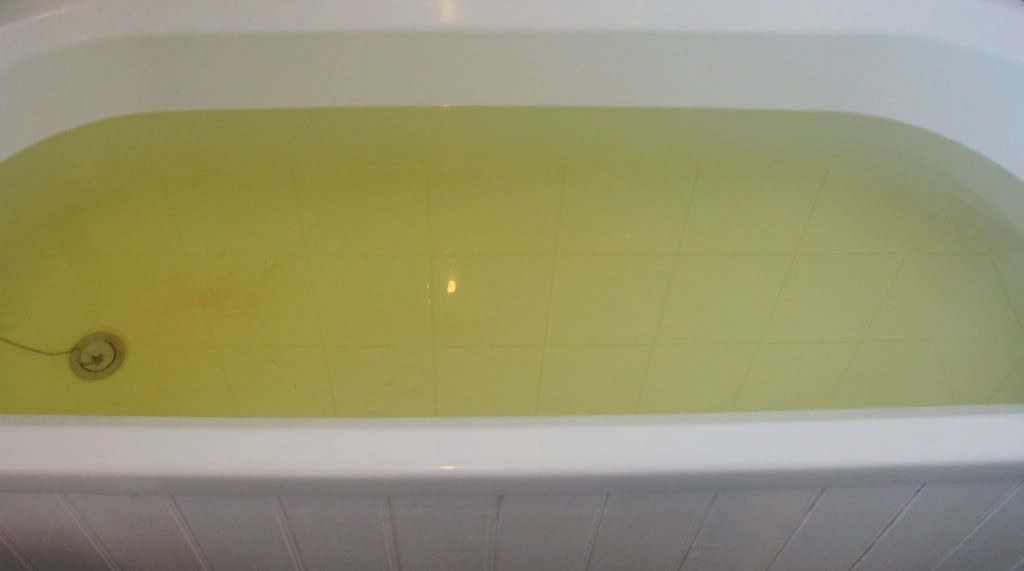 Not the best looking water!
If you do feel like checking out Cinders or any of the Lush X-mas range click here! Cinders only costs £2.25 making it one of the cheapest bath bombs you can buy so its worth a little try, you may have a different experience to mine!
Have you tried Cinders? Did you like it? I'd love to know!
Twitter / Bloglovin / Hello Cotton / MakeupBee / SheSaidBeauty
Pssst! Did you know I am reviewing the entire Lush X-mas range! You can check out my Lush Popcorn lip scrub review here or my review on the very famous snow fairy shower gel here!