Lime Crime 500 Follower Giveaway!!
Hello everyone, today's post is kind of exciting because its my 500 follower giveaway!
I am really excited to post this, I never in my wildest dreams imagined my blog would get to this point. In my very first post I wrote that I doubted I would get a single view, let alone a single follower. I am so happy that after a year of blogging, 500 people decided to follow for whatever reason!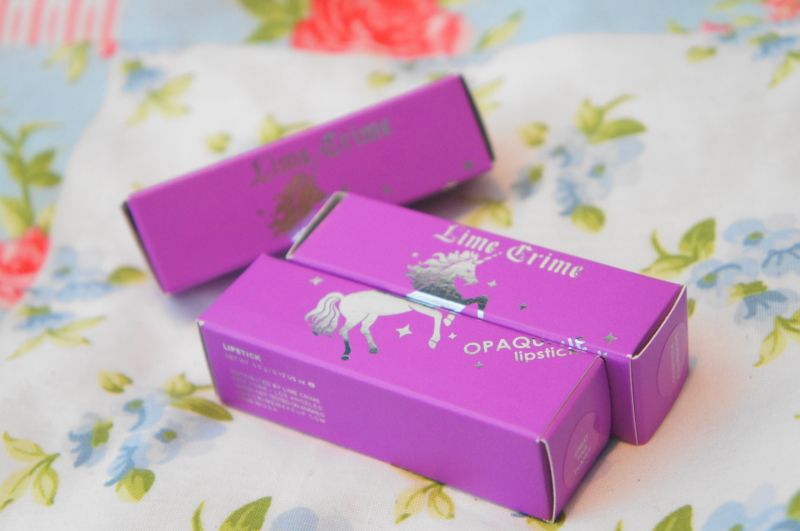 Just a little hint...
The soppy stuff...
I never really started blogging for "followers", I actually started because I wanted to share my make up looks with my friend across the sea, Lisa. I never put myself out there to try and gain followers, but of course when people started reading my little blog, its always satisfying and gives you this little fuzzy feeling inside knowing people like what you are doing. I have found this amazing world on twitter, where I can talk about make up with like minded people to my hearts content. It has been an amazing year of blogging, I have gained 500 lovely followers, nominated for a Cosmo Blog Award (which is all down to you guys!), and my make up application has gone from strength to strength. Blogging has given me something to do in between applying for Uni and working. When I didn't get accepted into uni, I had such a lovely overwhelming support on twitter, it only motivated me to keep going.
Anyways, while this may not seem like an awful lot to many people, to me it means the world! So thank you for clicking that little button and leaving all the lovely comments that you do!
Lets get down to business!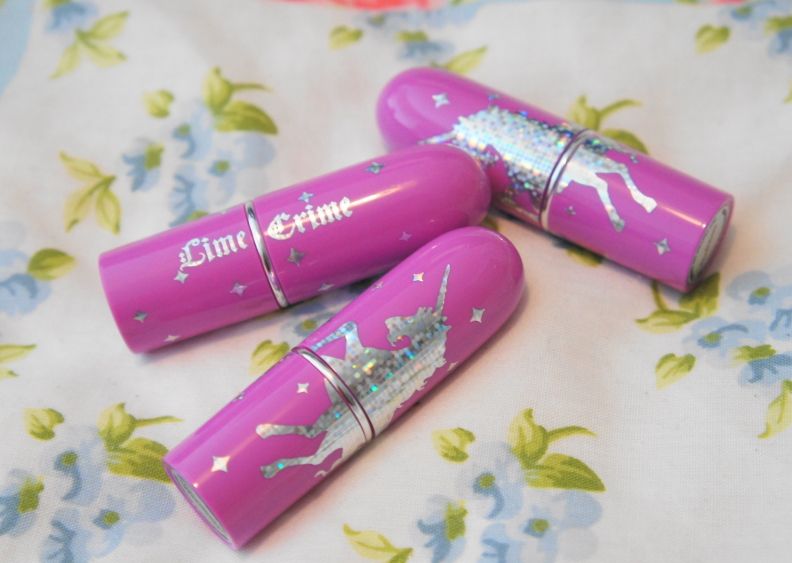 Unicorn goodness!
Photo taken with my own lipsticks.
I am going to be giving away 3 of my favourite Lime Crime Lipsticks - it seems like an age away but in the past I reviewed the entire Lime Crime lipstick collection. This was basically when I first started out and since have got myself a pretty nice camera and my photography has got a lot better. I am going to be redoing the post in the future but my stance on the lipsticks remain the same. I have chosen the 3 colours which I think everyone is going to like since Lime Crime do some pretty funky colours and I think everyone will appreciate 3 daytime lipsticks rather than bright blues, bold blacks and crazy yellows!
I have chosen Great Pink Planet, a very pretty light pink. Its comparable to MAC Saint Germaine or MAC Viva Glam Gaga. Perfect for lovers of pinks!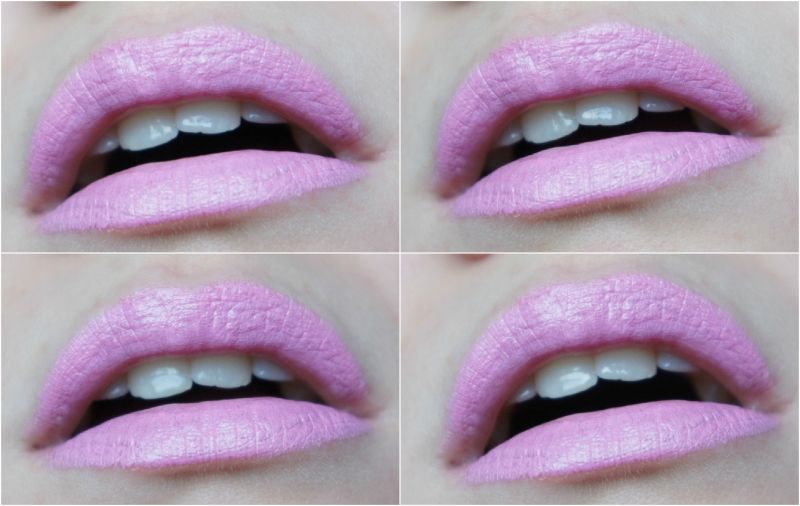 Swatches taken with my own lipsticks of course!
Next up is Countessa Florescent. This lipstick is a bright pink but suprisingly wearable and great for nights out! It lasts all night and looks stunning. Suits everyone!
Lastly is Coquette. This is a stunning peach based nude and completely opaque in one swipe!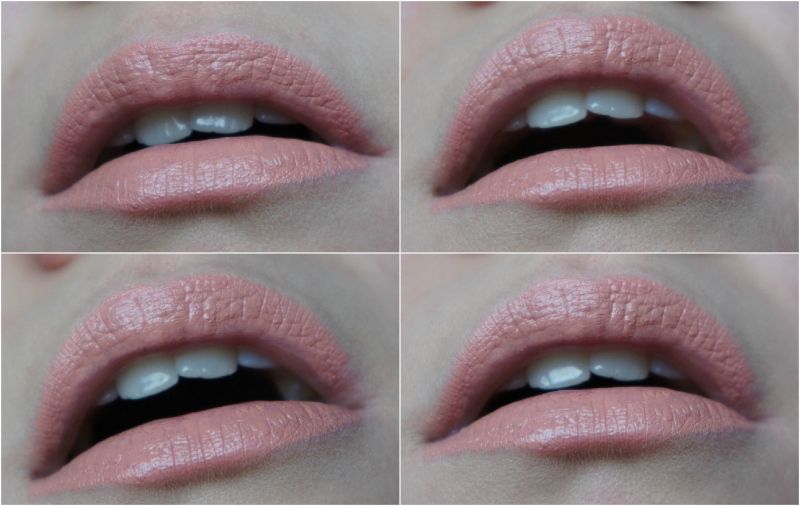 So for the first time I am using Rafflecopter! This is my personal preferred way to enter giveaways, so it only makes sense to include it in this giveaway :) The only mandatory entries are you have to be following my blog and leave a comment! The rest of the entries are optional but do give you more entries so more chances of winning! This giveaway IS WORLDWIDE and you win all 3 lipsticks! :) Please respond within 48 hours of winning or I will have to pick another winner!
a Rafflecopter giveaway
So good luck everyone and thank you ever so much for your support over this year of blogging! :)