Review: MUA Artiste Collection Palette & Swatches
Hi everyone. So being obsessed with any MUA palette that comes out, I had to grab this one as soon as it came online and at £6, it would be silly not too! I used to be so snobby and ignore MUA because I simply thought anything that cheap, couldn't possibly be good quality. Boy was I wrong. I absolutely loved their Heaven and Earth Palette (reviewed here!) and it even came on holiday with me - being the main palette I used!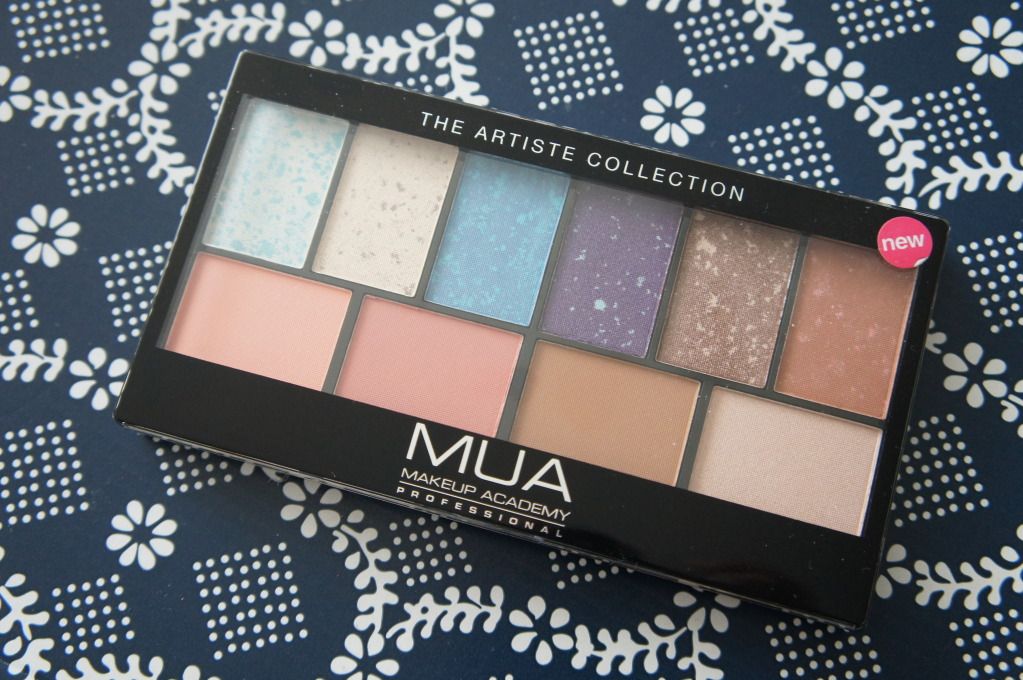 The Artiste Collection is a little bit different to anything MUA have bought out before. Instead of containing circular pan eyeshadows, the eyeshadows in this palette are a lot bigger and rectangular with a cool marble-ish design. It also includes two blushers, one bronzer and one highlight shade.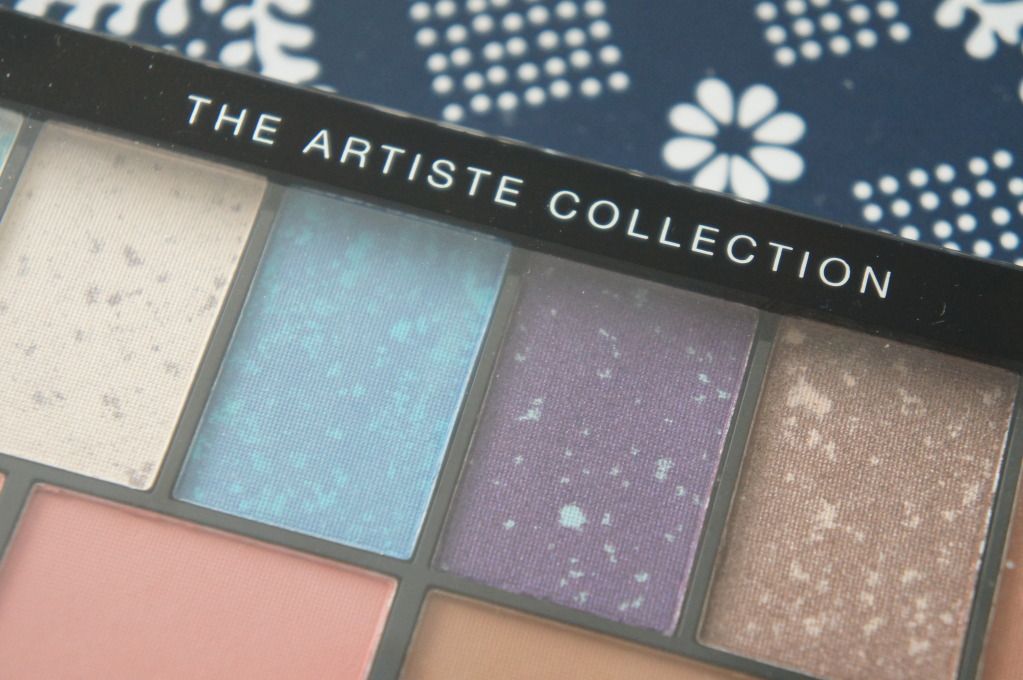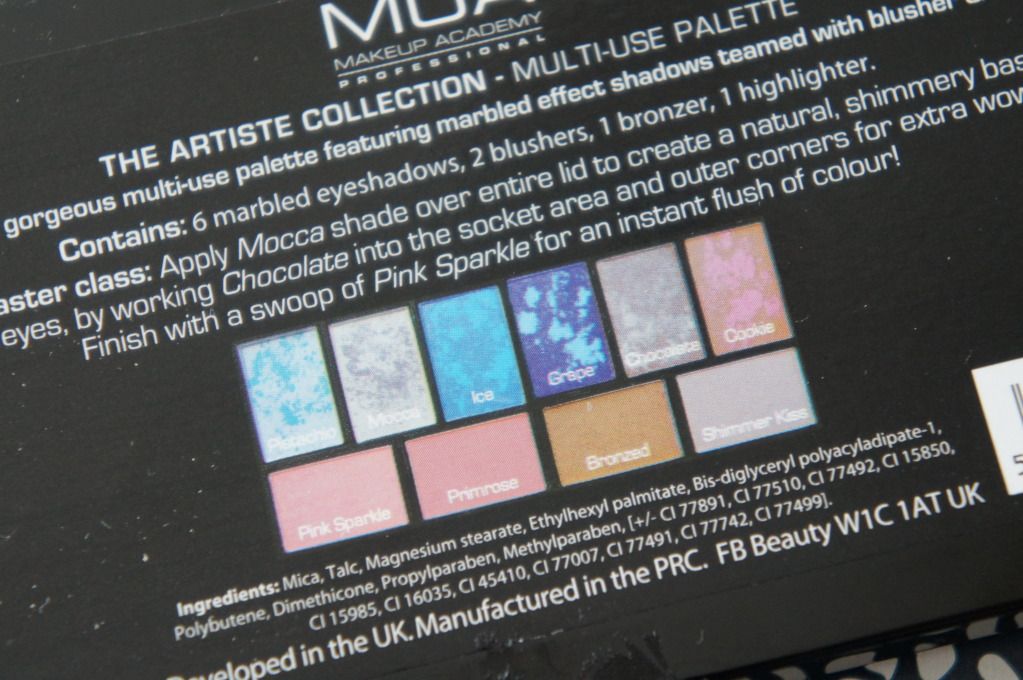 The back of the palette shows the eyeshadows and face products with names! One thing I didn't like so much about previous MUA palettes was the lack of any names given to the shades, simply referring to them as shade 1, shade 2 ect... There is also a little application suggestion and ingredients suggestion.
So lets get onto the actual eyeshadows shall we? As before I have photographed the swatches and then put a more detailed review of each shade below that. Let me know if you like the layout of the swatches this way. I sometimes find the individual photos look a bit blurry when they are cropped that close up? I'd love some feedback!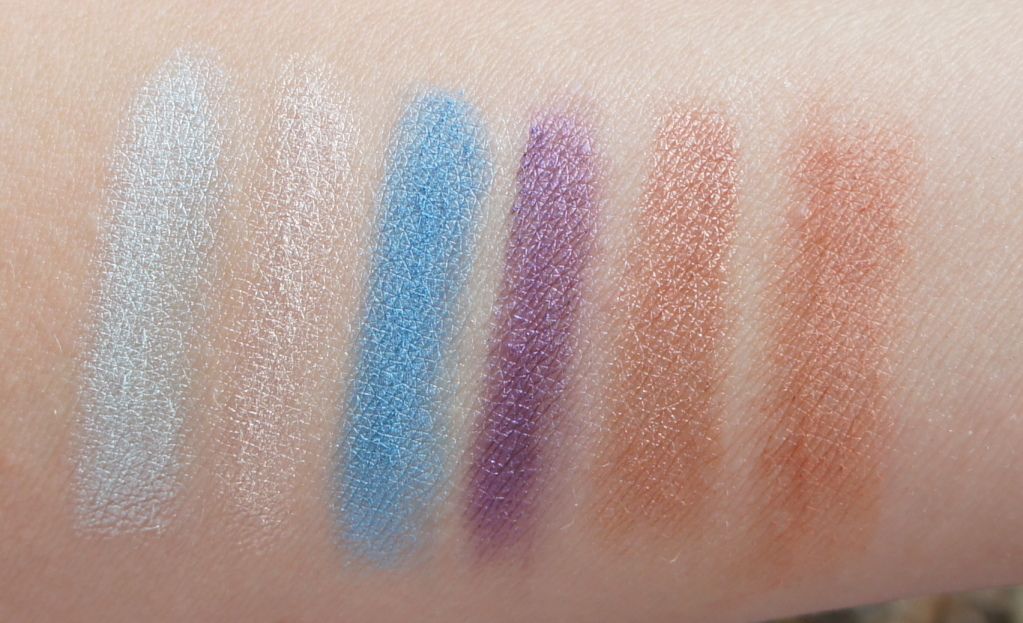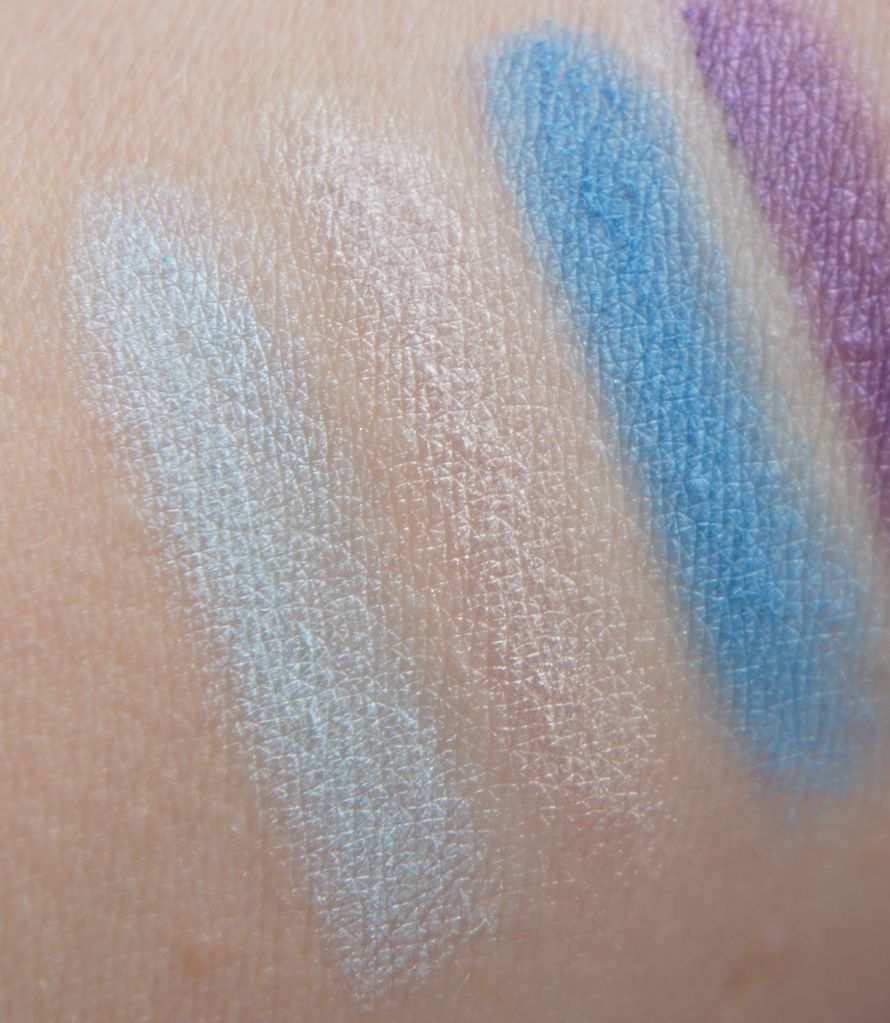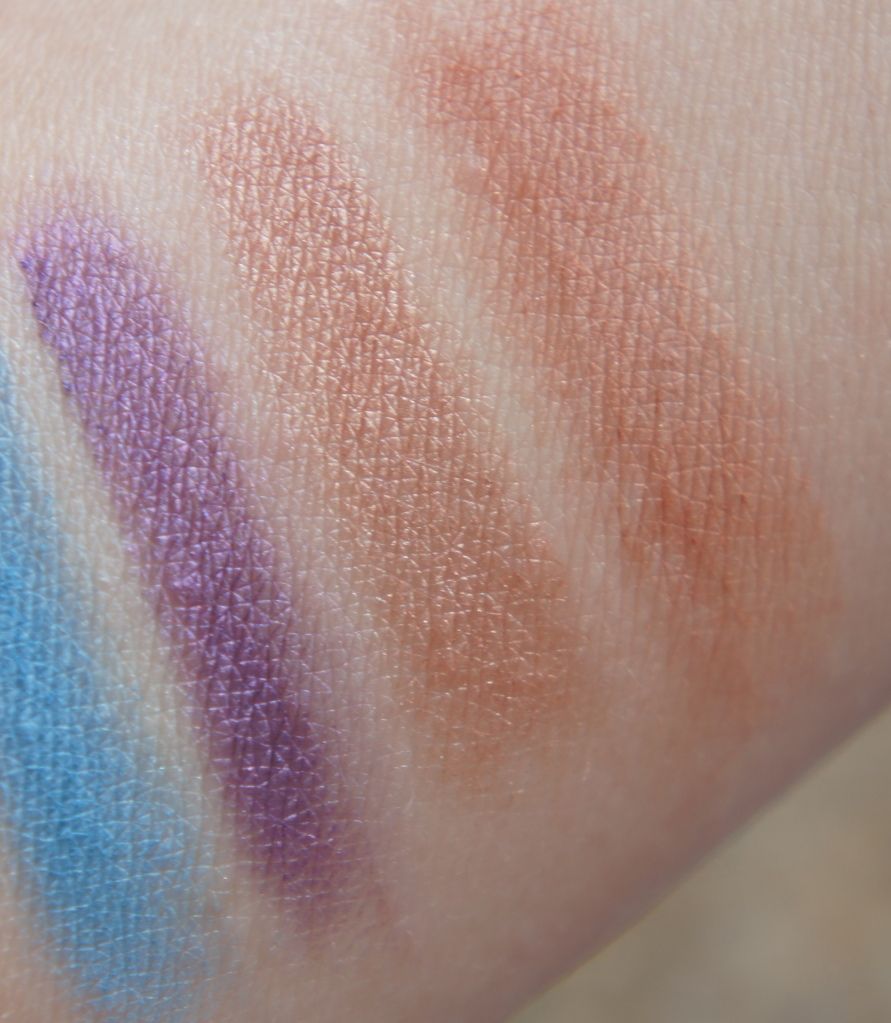 I'm not going to sugarcoat it, these aren't the most pigmented shadows I have ever bought, but for £4 they are not terrible by any means. They just require a little building up and a good primer, something sticky that the eyeshadow will adhere too. The swatches shown are without primer, so with primer they are excellent! They blend effortlessly. The cool marbled design does unfortunately tend to go away with use but the little flecks of colour do come out in the eyeshadows, which makes a lovely touch and adds some individuality to the shades.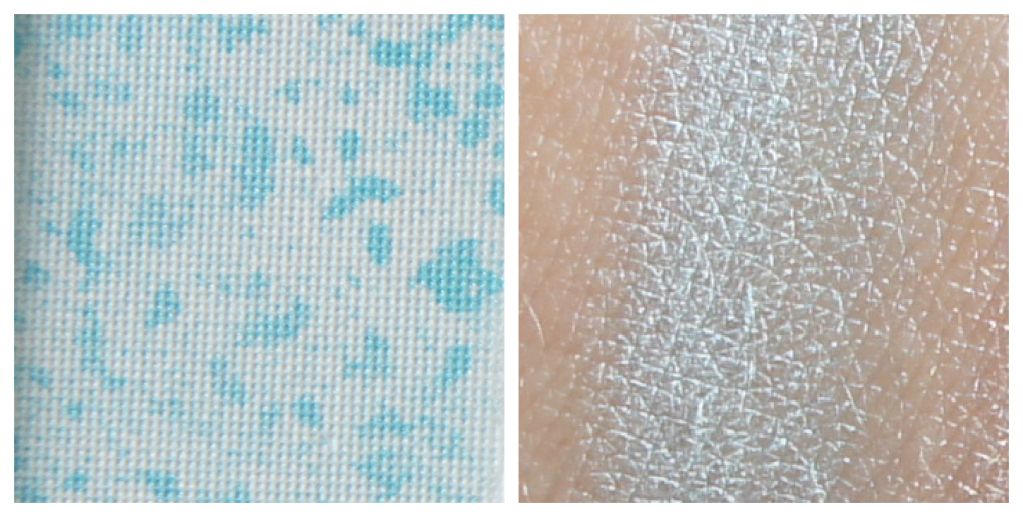 Pistachio - This is a lovely mint green shade. I have nothing like it! The little minty green flecks really come through in the eyeshadow which makes this so unique! I would say this is quite a frosty finish, perfect for the time of year we are going into! The pigmentation is OK, it does require some building up and a good primer to really shine. This looks absolutely stunning in the inner corners of the eye.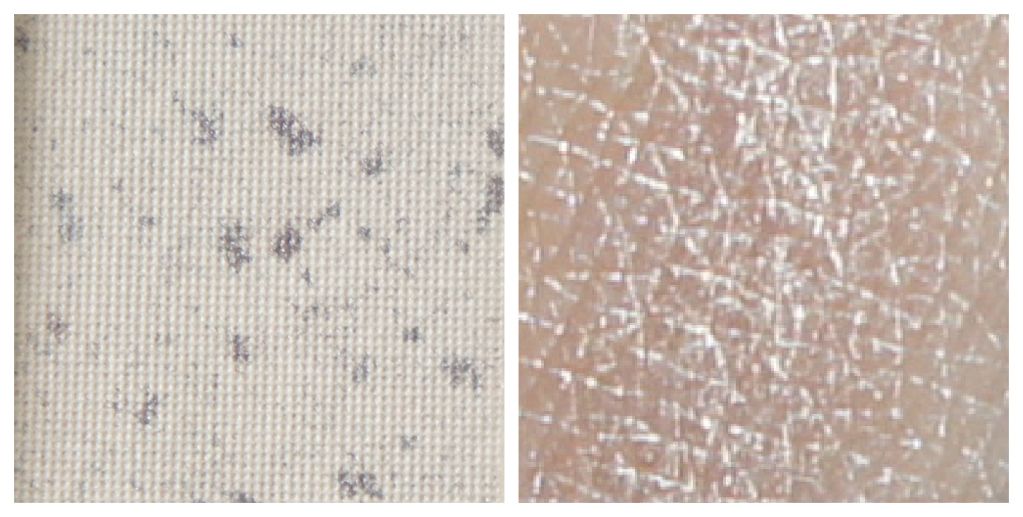 Mocca is a very sheer beigey silver (I have such a way with describing colours!). Its pretty sheer, but I think its designed to be. It looks so pretty as a highlight colour (and I love it when palettes add a brow/inner corner highlight - its so useful!) or as a general everyday wash of colour on the lid. The brow flecks don't really come across in the eyeshadow.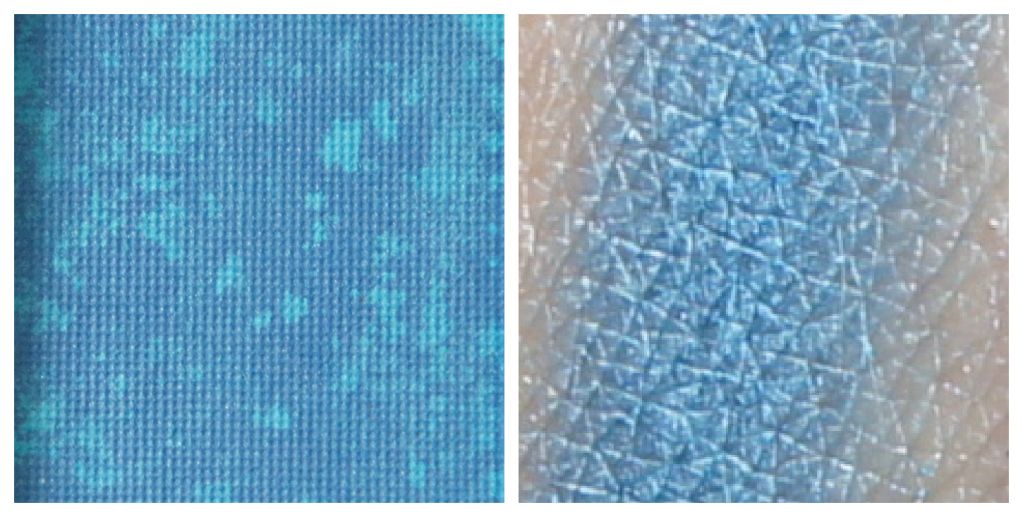 Ice is absolutely gorgeous, it is lovely quality, so blendable, buttery and quite pigmented too! It has a frosty appearance to it, which I love because I have nothing like it! I have nothing bad to say about this, perhaps that I would have liked the light blue flecks to come out a little bit more when applied.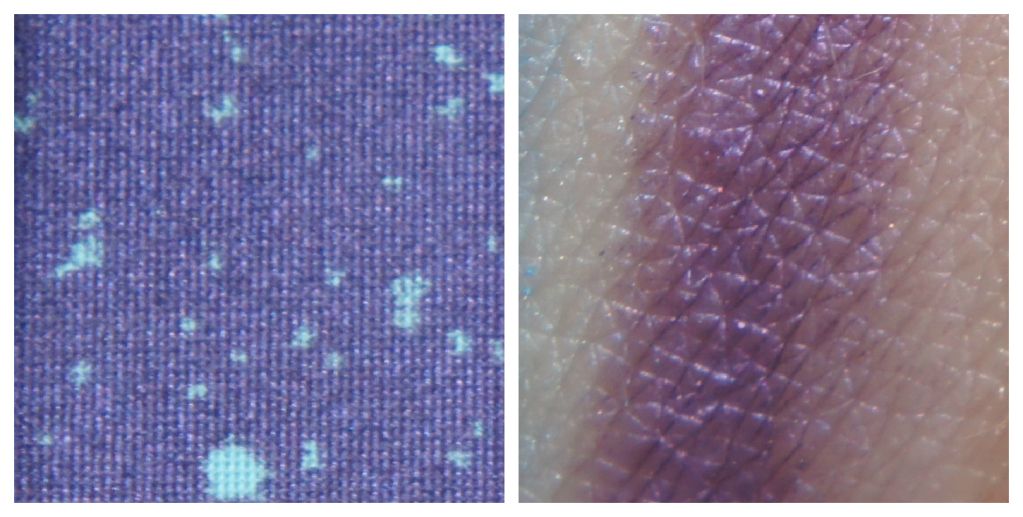 Isn't the name of this one just so appropriate - grape! It really is a grape kind of purple. I would have loved the blue flecks to come through a bit more, to give this colour a sort of duo-chrome effect but other than that its a really nice shade. It does require a little bit of building but it is wonderfully blendable and really nice quality.
Chocolate (such a cute name!) is a really pretty light peachy brown. Its not as dark as you would expect by looking at it in the pan, but its still really pretty and unique. It has a lovely sheen to it and is very autumn appropriate. I do wish it was a little more pigmented and darker, because it would make an awesome crease colour.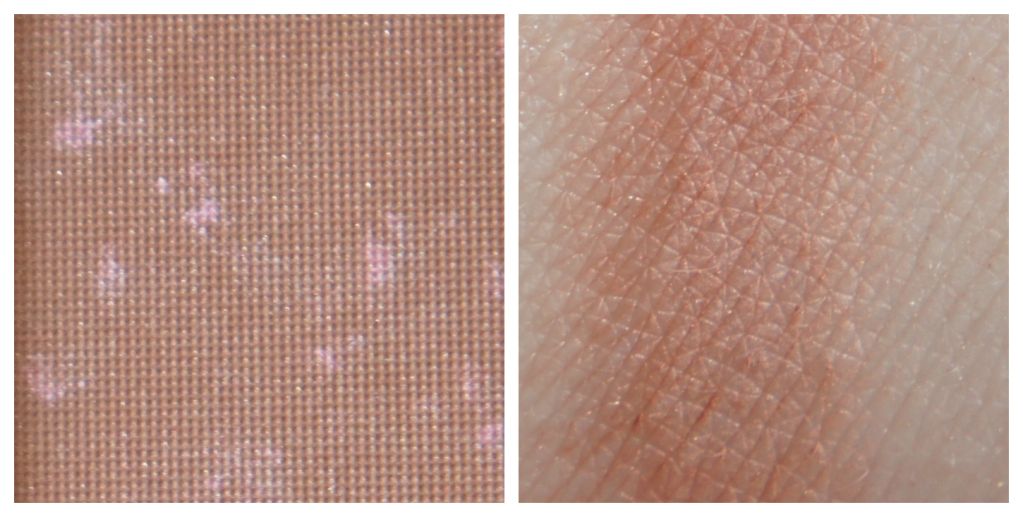 Cookie (again such a cute name) was a bit undecided for me. When I swatched it, it almost looked matte, while appearing to have a lot of shimmer in the pan. The colour was also very different to anything I have in my collection. I can't think of anyway to use this shade yet, I think its gonna take some experimenting. It probably had the worst quality of all the shades, taking some building up but also being very patchy.
Here I am wearing the first blusher in the palette - Pink Sparkle and the highlight shade, Shimmer Kiss on my cheekbones. For me, the blusher was a bit of a dud, it required a lot of building up and was very shimmery, definitely emphasising my pores. The highlight was absolutely fabulous though! I absolutely loved it, beating all my MAC highlighters and Benefit ones. It just had this glow about it, it was perfect!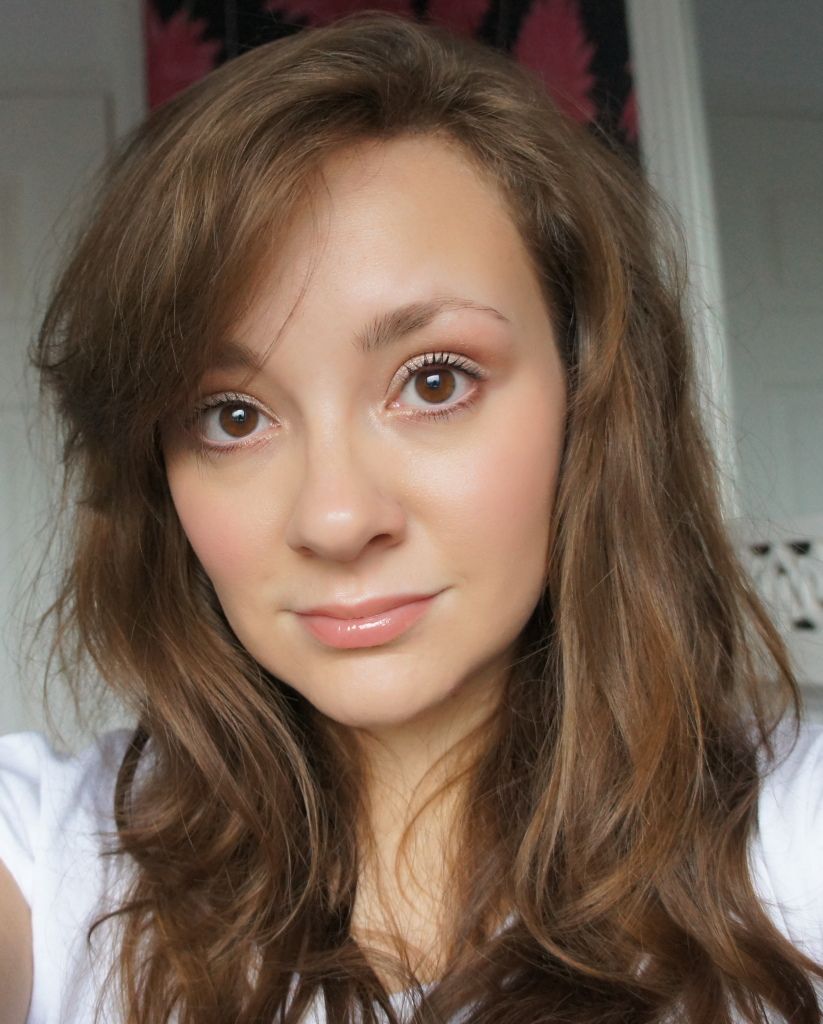 Here I am wearing Primrose and Bronzed to contour (which never seems to show up for me?) I preferred Primrose to Pink Sparkle because it had better colour payoff and wasn't so shimmery. Also sorry I have chronic bitchface (lol spellcheck tried to correct bitchface to clothface!) in this picture. Out of the hundreds I took, this really was the best I had!
Overall The Artiste Collection is a great little palette. The shades are buildable, buttery and blendable, while pigmentation is a little lacking on some, I found this nothing a good primer couldn't solve! The blushers are a really nice touch and the highlight has taken number 1 place in my collection!
The Artiste Palette and all MUA goodies can be purchased here and they ship worldwide!
Twitter / Bloglovin / Hello Cotton / MakeupBee