Lush X-mas Review: Snow Fairy Shower Gel
So today I am reviewing possibly the most popular Lush limited edition item of all time! Snow Fairy Shower Gel. Snow Fairy is perfection in a bottle. Gorgeous pink gel with blue iridescent sparkles (which unfortunately do not translate onto the skin). Its cotton candy. Its fruity. Its sweet shop pear drops. Its sweet. Its sugary. Its gorgeous. There is a reason this is number #1!
If I had to use one shower product for the rest of my life - Snow Fairy would be it. It holds a very special place in my heart. Last x-mas my Nan got me a little Lush gift set which contained Snow Fairy and the Lush obsession literally grew from there. Ever since then I became obsessed and Snow Fairy is the very reason I blog about Lush!
So you know this is going to be a rave review, but you probably wanna know why. Words cannot describe how lovely the scent is. Its very very girly, but that being sad even my boyfriend likes a bit of Snow Fairy and Rockstar soap (same scent as SF) is a bestseller with guys!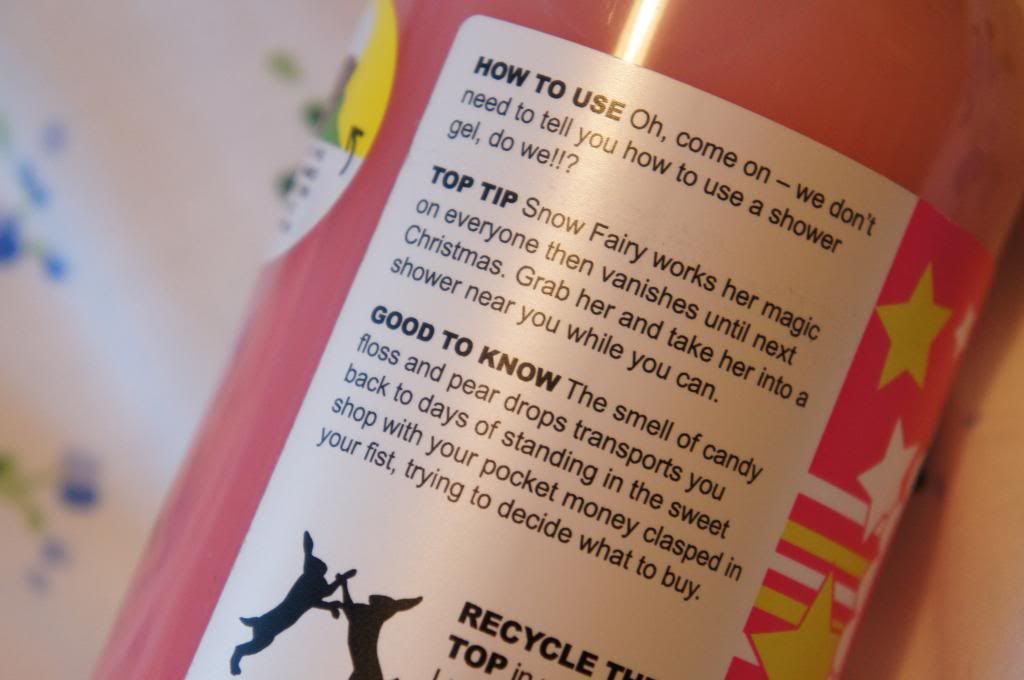 I feel like this years Snow Fairy is a much nicer formulation. It seems creamier, better for my dry skin and eczema I'm not sure if that is just me or if they have changed the formulation slightly. It lathers wonderfully and the scent stays on skin for an average amount of time. Of course I would love the scent to linger for longer but that's just because I am so in love with it! The only thing that could be improved is the blue iridescent sparkles do sink to the bottom of the bottle, i'd quite like to see how they look on the skin mixed in with the lather!
I have got backs ups and back ups of Snow Fairy because I love it that much. Its worth taking the risk and buying it because its a guaranteed winner (and if you don't like it, send it to me! :D). Snow Fairy is available from Lush exclusively around the holiday season! Don't miss out! You can buy from here for £3.50 for 100g or £10.25 for 500g or from your local Lush store :)
Do you like Snow Fairy? Have you tried her? I'd love to know your thoughts in the comments!
Twitter / Bloglovin / Hello Cotton / MakeupBee / SheSaidBeauty