Lush X-mas Review: Popcorn Lip Scrub
Hello everyone. Today I begin the very hard chore of reviewing all the Lush Christmas range (as well as the new October Retro). Its gonna be a bit Lush heavy on the blog, but I'm going break it all up with some make up looks hopefully! I thought I would start with the smallest item in the range - the Popcorn Lip Scrub!
Lush are quite famous for their lip scrubs, which are deemed a necessity in the blogging world. I have to say a lip scrub makes all the difference especially when wearing lipsticks that show every little detail on your lips. I use my mint julips one every single day. Every year as part of their holiday collection, Lush release a new flavour, last year I believe it was Pow Wow, with popping candy.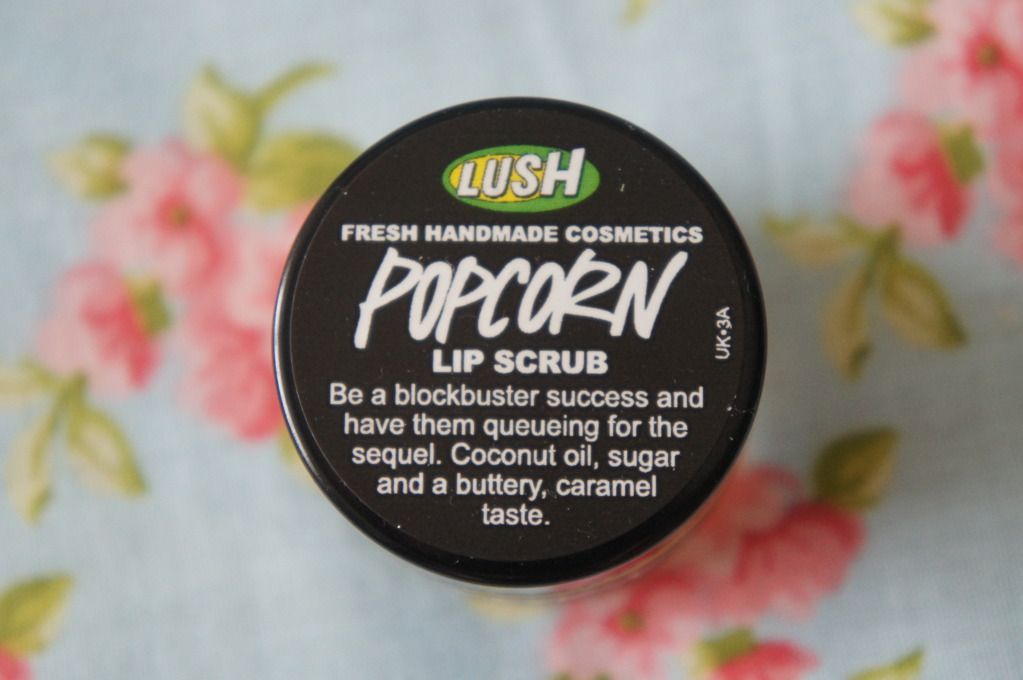 This year, its a gorgeous tasting popcorn scrub and believe me, its gorgeous! When I put it on my lips I am instantly transported into a cinema, eating my favourite popcorn watching an action flick. You get a wonderful assortment of flavours, salty but sweet, caramel but also chocolately. I love it!
Lush lip scrubs are easy to use, you dip a finger in and then rub over your lips. They are 100% safe to lick off too! And the ingredients are entirely natural! Your lips are left soft, exfoliated and ready for lipstick!
If your little pot of Lush Lip Scrub is running out, I'd definitely recommend this one to try next before its gone for good. In my experience lip scrubs last you ages and are well worth the money especially in the winter when lips can feel chapped and dry. The taste is just scrumptious and as always, it does exactly what its supposed to and leaves lips feeling and looking lovely!
Popcorn Lip Scrub is £5.25 and is available here. Popcorn not to your liking? They also do mint, chocolate and bubblegum flavours :)
Will you be buying anything from the Lush x-mas range?