Review: Urban Decay Vice Palette
Here is a fun little fact, the name of my blog "Blog of Shadows" actually takes its inspiration from Urban Decays "Book of Shadows" Palettes - since they used to be my absolute make up staple! I recently took a trip to the states and even though money was tight out, I went a few souvenirs less for this bad boy. You could say it was my vice (lol bad joke) but seriously, this palette is a babe!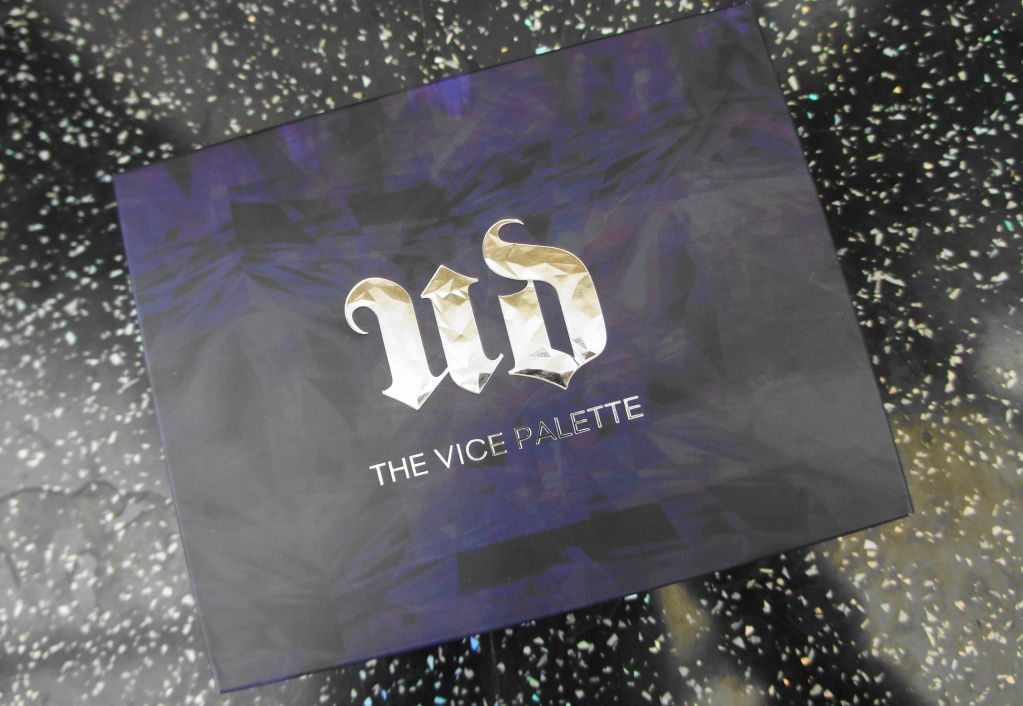 Exterior box.

The Vice palette screams luxurious, with a silky velvety feel to the palette and at the press of a button the lid slowly slides up to reveal all the make up goodness. Encrusted with UD on the front, Urban Decay really got it right packaging wise. It feels sturdy, looks lovely and lasted a flight on a place with minimal protection. Pretty impressive!


The palette comes with a double ended brush, one end a blending brush and the other your basic flat eyeshadow brush. While I haven't had a chance to use them yet, they are very soft and the blending brush looks wonderful. Its a really nice addition and makes a nice change from the primer potion they always seem to throw in there!


But lets get onto the eyeshadows themselves, that is what we are all here for right?



All twenty eyeshadows are brand new, meaning you won't have any in your collection already (debatable though!). They all have the newest eyeshadow formulation which I had not yet tried but am pleased to say it really is an improvement on their older eyeshadows.

I will insert some quick swatches row by row here, and then keep scrolling down for in depth close up swatches and a review on each individual shade.

Desperation is a cool toned brown, it actually came out a lot more pigmented than I first imagined. It has a very nice buttery soft formula but does kick up a little bit in the pan because it is so soft. Intensely pigmented though.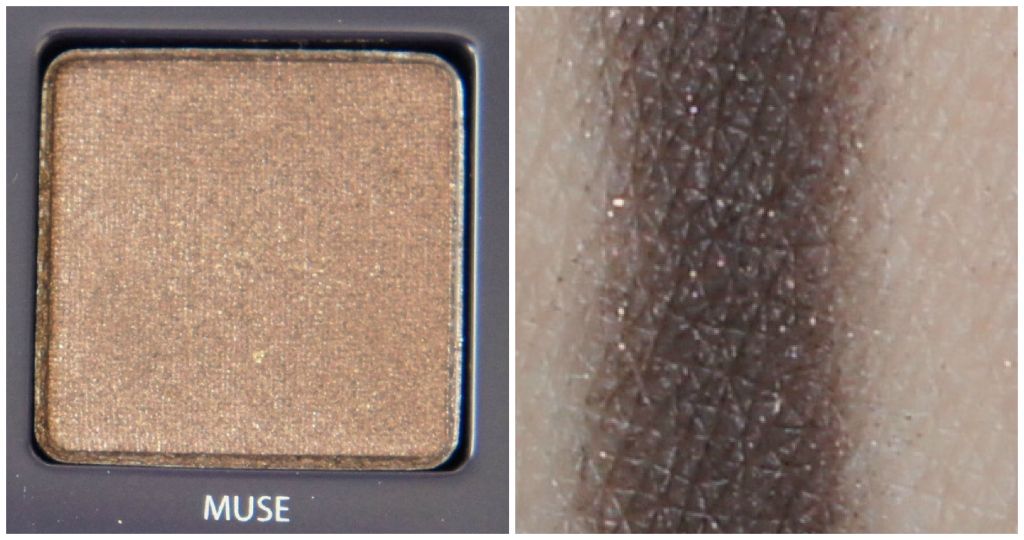 Muse looked really lovely in the pan, like a very pretty intense bronze, but came out a lot darker than I expected. It was a bit too similar to Desperation for me, and while the forumula was great, I would have really loved a deep amber colour for Autumn.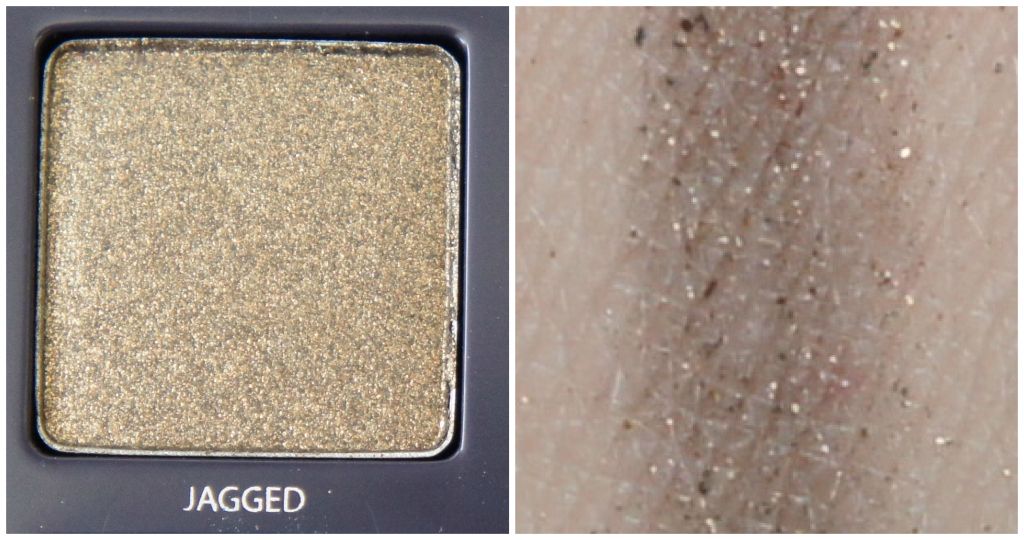 Jagged was a huge disappointment in my opinion. The base colour hardly translated to my skin and there was a lot of glitter fall out (Think Midnight Cowboy from the other UD Palettes...) This does get better when used with a primer though (my swatches are done unprimed). Disappointing because it looks so lovely in the pan but is way to sheer when used without a base. The biggest dud in the palette.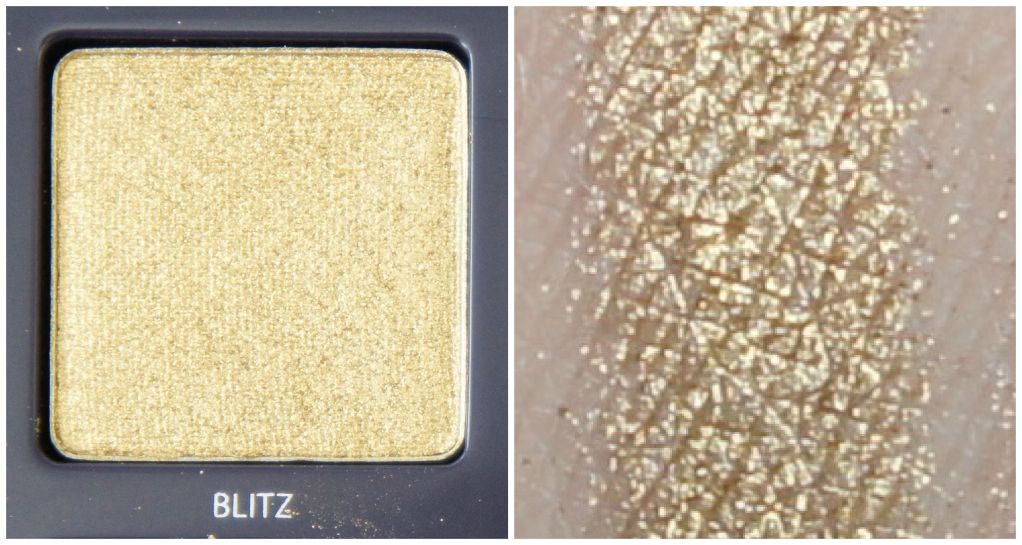 Blitz is one of my favourite colours in the palette, it is just GOLD! Like Sugarpill Goldilux gold, but in pan form! The formula is a dream, it is soft, buttery and pigmented, very easy to blend and eye catching! I cannot say enough good things about this.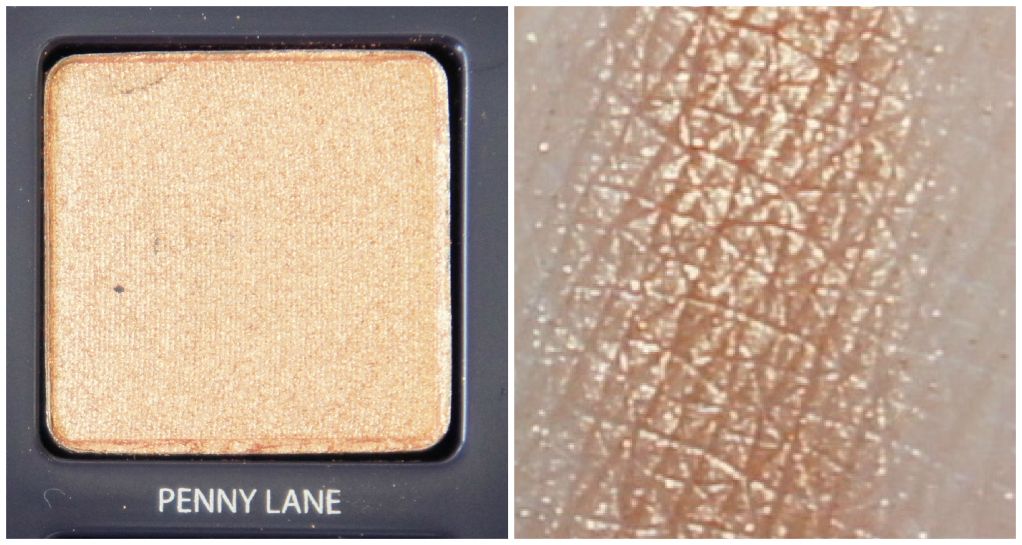 Penny Lane is a lovely soft peachy colour. Its sheer but buildable and has a really nice formulation - again soft and buttery. The colour is very different to others in my collection, but I can see it being hard for some people to wear with its slight orange tone.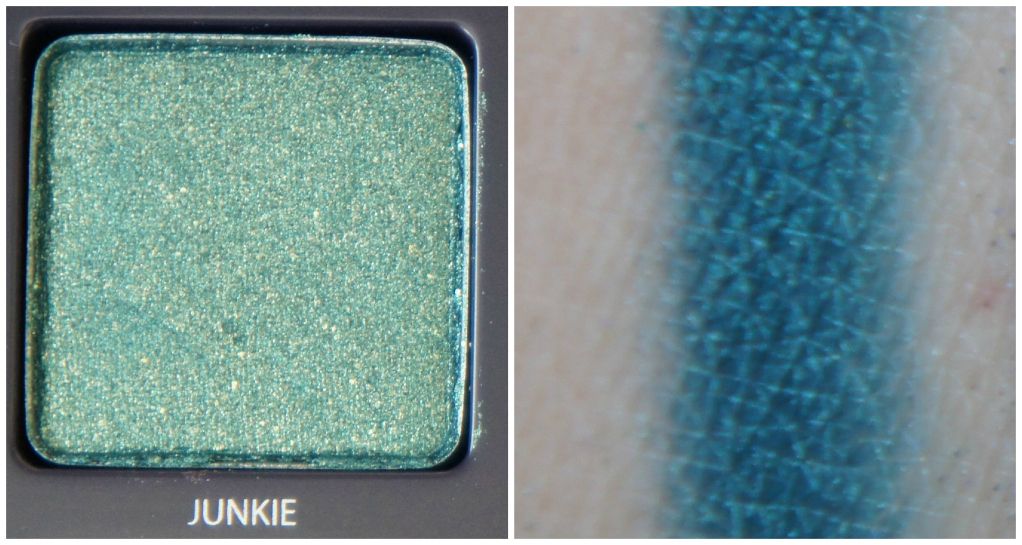 I really couldn't do Junkie justice in this swatch. If you look at the group swatches on my arm, that is a lot truer to life! It has a gorgeous mermaid like sheen to it, which really does not transfer here. It does have a very deep base colour though, which on the eye gives it a sort of smokiness which you wouldn't expect by just looking at it in the pan.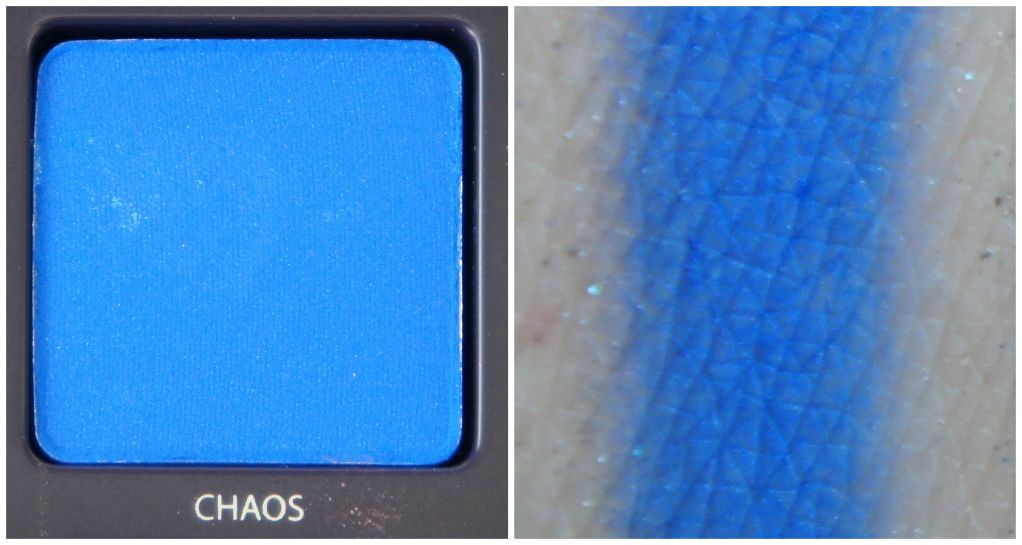 Chaos really is a stand out shade for this palette, its electric!! Just look at it! How can anyone resist this, I can't wait to do a few looks with it. It has a matte feel to it, but has amazing pigmentation where other mattes fail. I can't complain at all with this shade in terms of pigmentation or blendability. Urban Decay really has done a matte right.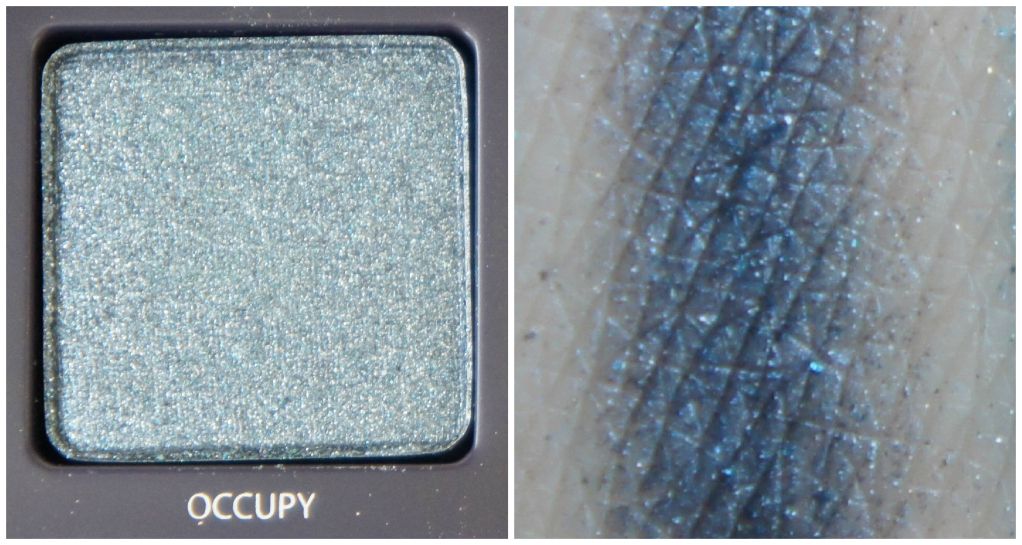 Occupy is a really nice smokey blue jewel toned shade. Again pigmentation is nice, it does have a little bit of glitter fall out issues but really its nothing that can't be fixed. I didn't find this shade to be very WOW, but that is just me.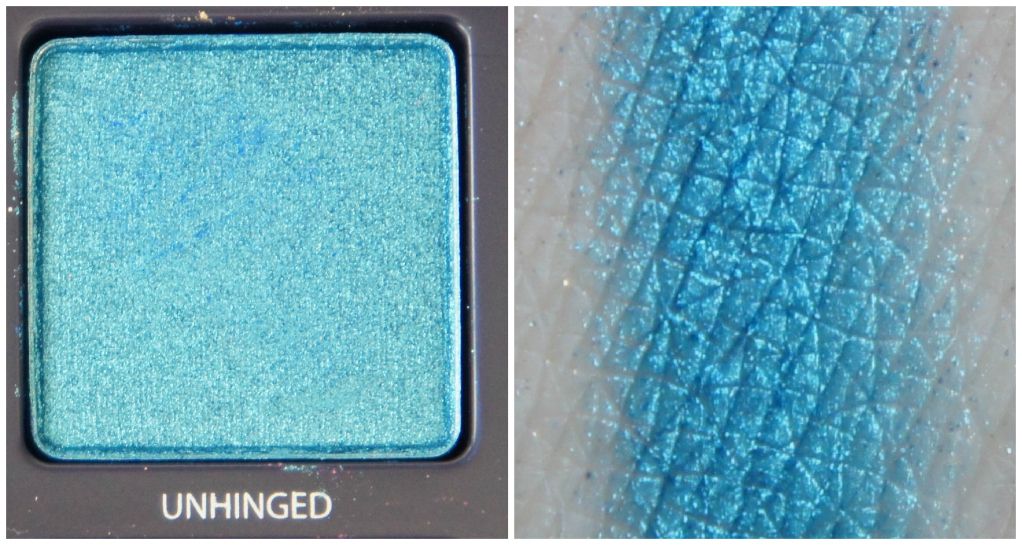 I really love this shade, its a beautifully pigmented jewel mermaid blue. Again the texture is just lovely and smooth, pigmentation is amazing. I can't complain and really can't wait to use this shade!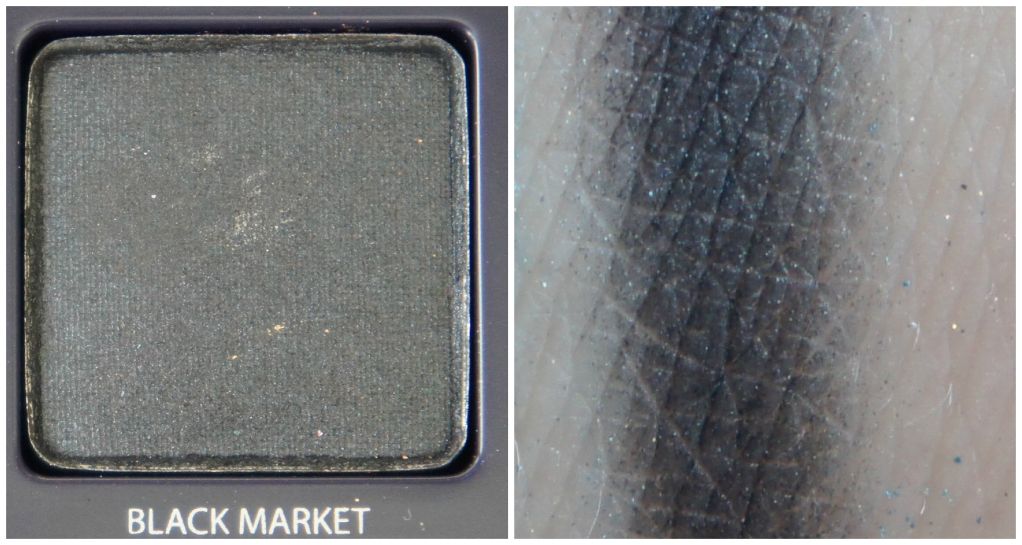 I really do find matte black shades a bit annoying in palettes, just because I must have over 100 matte blacks! This one is no different. The colour payoff was nothing to write home about, I have seen black eyeshadows which are far better (Lime Crime has a fantastic black eyeshadow in the Chinadoll Palette which so far cannot be beaten!). It is always handy to have a matte black in a palette though, especially if travelling.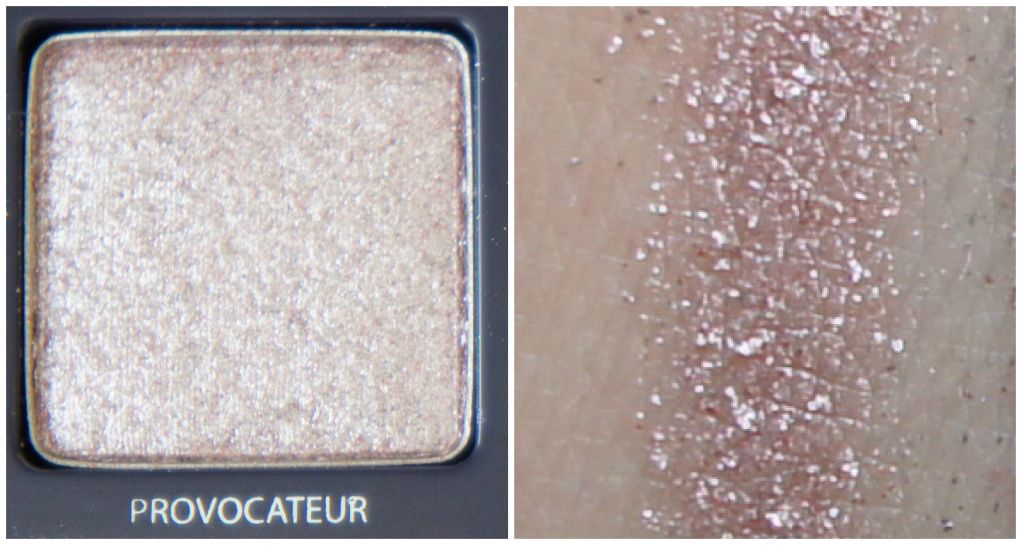 As you can probably see in the swatch, this shade is very very gritty and chunky. It didn't adhere to the lid very well even with primer. The fall out is insane, it just went all over my face and in my eye. I just really couldn't get it to work at all and cannot see myself using this one. One out of 20 isn't bad though!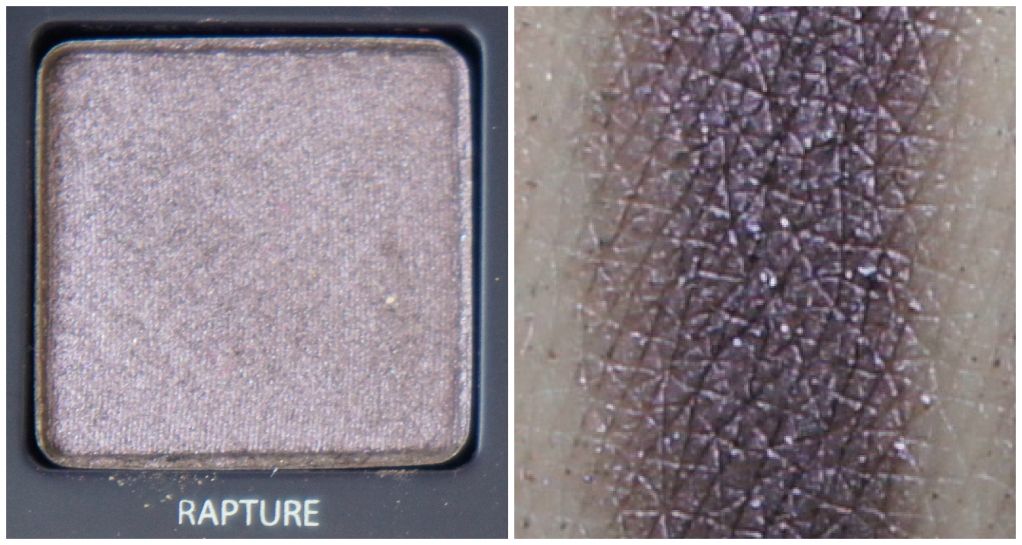 If you knew me in real life, you would know one of my favourite shades of eyeshadow is PURPLE. I have such a collection of purple eyeshadows, I simply cannot get enough of them! Rapture did not fail to please me, a deep smokey plum, I can see this looking great in the crease! Pigmentation and quality are again, fantastic.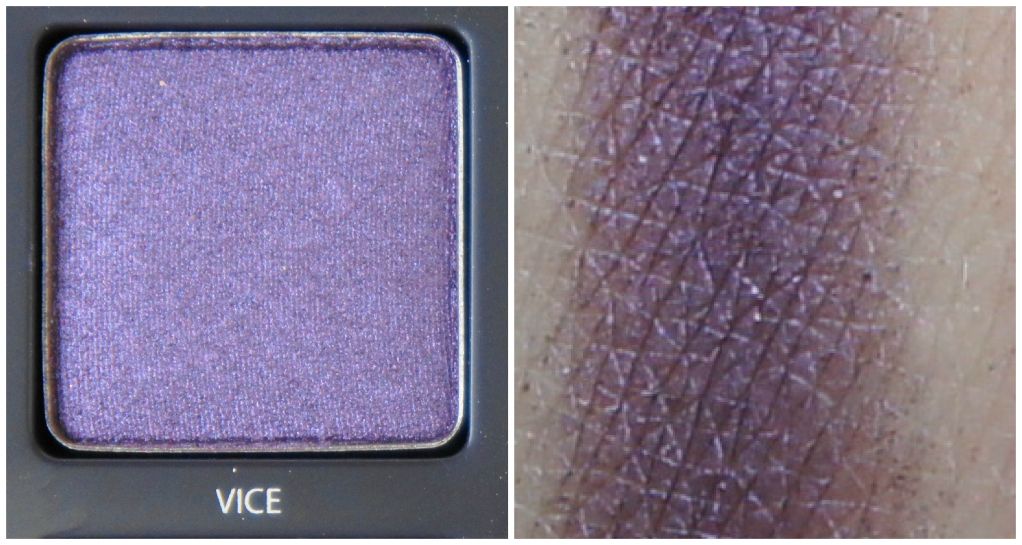 Vice looks so incredibly beautiful in the pan, almost glowing! But this didn't seem to transfer to the lid unfortunately. It actually ended up looking very dull (but that's just me!) All in all its a great dark purple with great pigmentation (although it does take a little more building that other shades in the palette) and again great quality.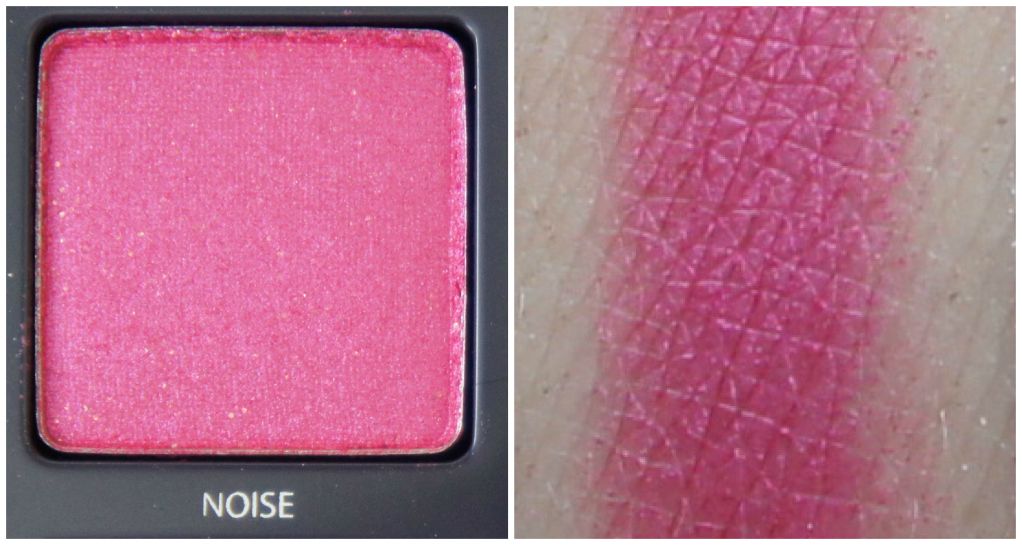 Noise is a wonderful bright pink. Its really hard to find bright pinks that are pigmented and UD actually seems to be one of the only companies that deliver a bright pink (Junkshow was also a really good pink!) Although not as bright as in the pan, it is buildable and again the same lovely UD quality to be expected that is consistent throughout the palette.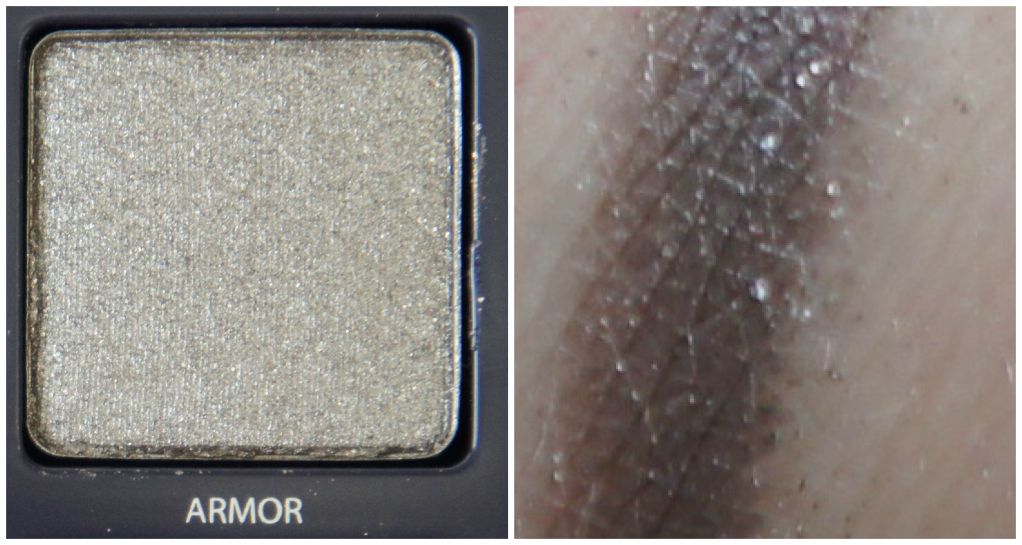 Armor is a grey taupe kind of colour, with a bit of brown. I found this shade has some chunky glitter in it which caused a little bit of fall out but again nothing that can't be fixed. Nice pigmentation and I think will please neutral lovers by adding a touch of everyday colour to quite a bright palette!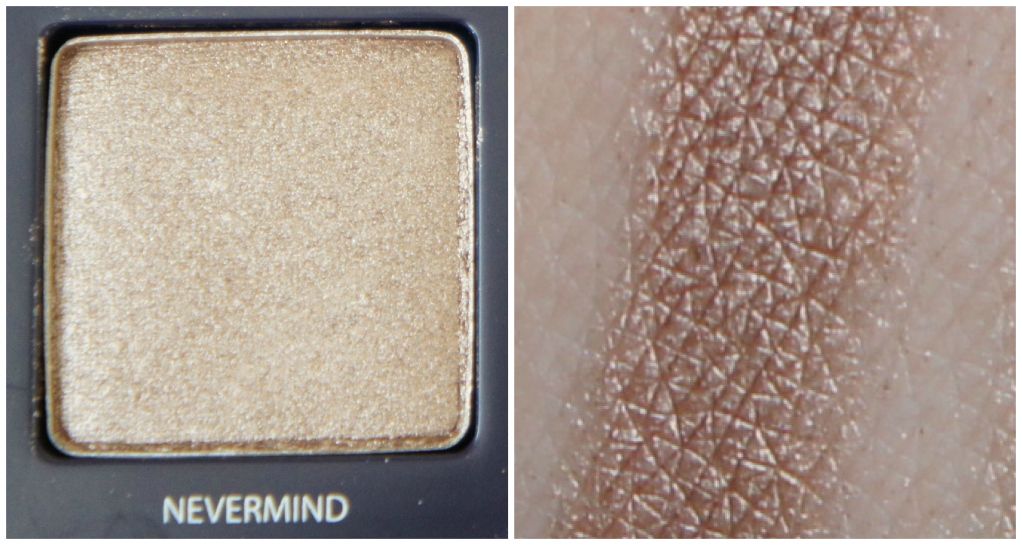 Never Mind is a nice neutral everyday golden peach with a hint of brown. A lovely everyday colour which has excellent payoff, blendability and smoothness. I think the last row of the palette offers some nice everyday neutral shades which make this palette very versatile and offers something for everyone!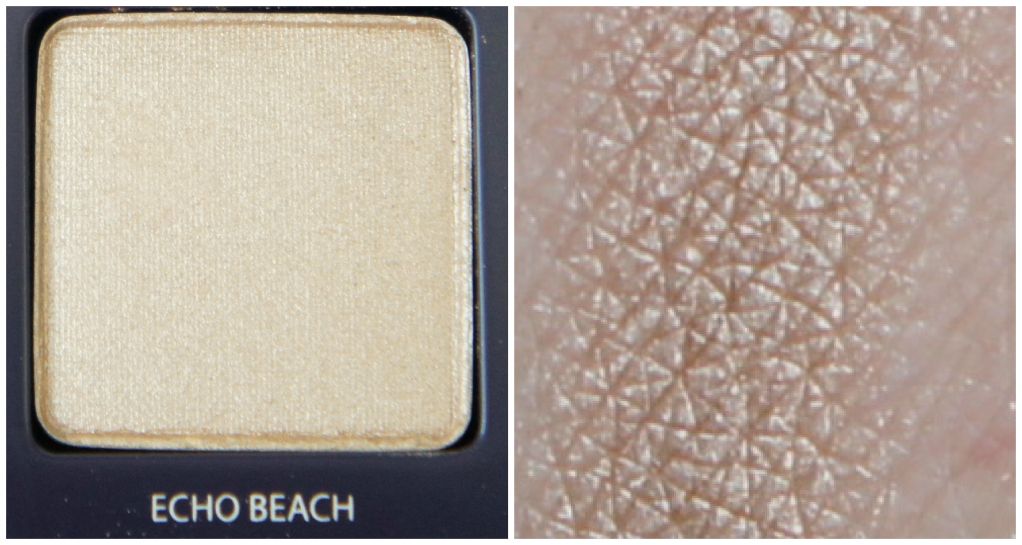 Echo Beach is a sheer everyday champagne golden shade. It is very sheer but I don't think it was designed to be super pigmented, and is rather just a sheer wash of colour for everyday wear. This is exactly how I intend to use it and it is just lovely. Again soft and buttery formulation wise.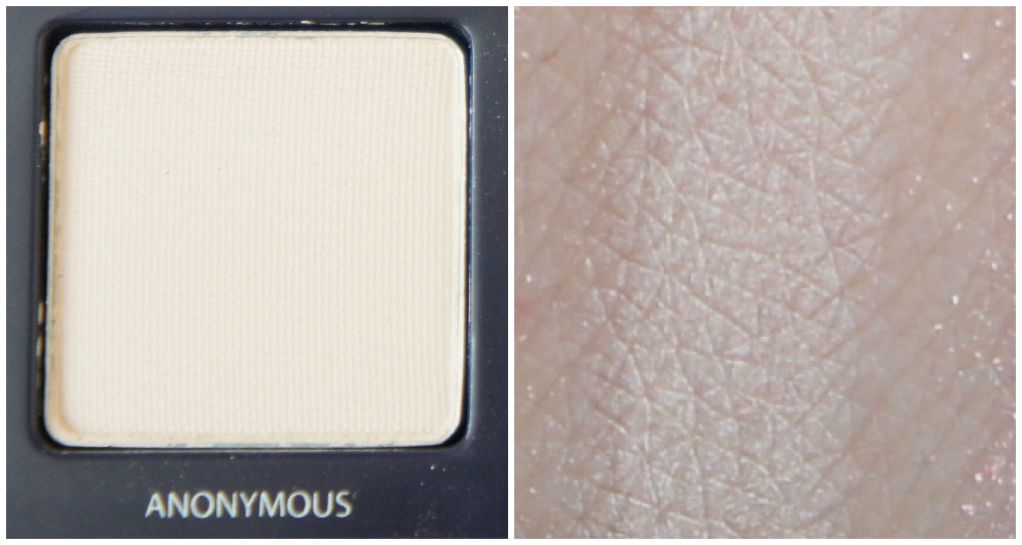 Anonymous makes a lovely highlight/inner corner colour. Not enough palettes include a versatile creamy shade that can be used to highlight the brow so well done to UD for including this. While it is sheer, I can see myself using this probably the most out of any of the other colours because of its versatility. It is a matte shade but doesn't suffer from those problems mattes typically suffer from. It is buildable, soft but a little on the powdery side, it does kick up a lot in the pan.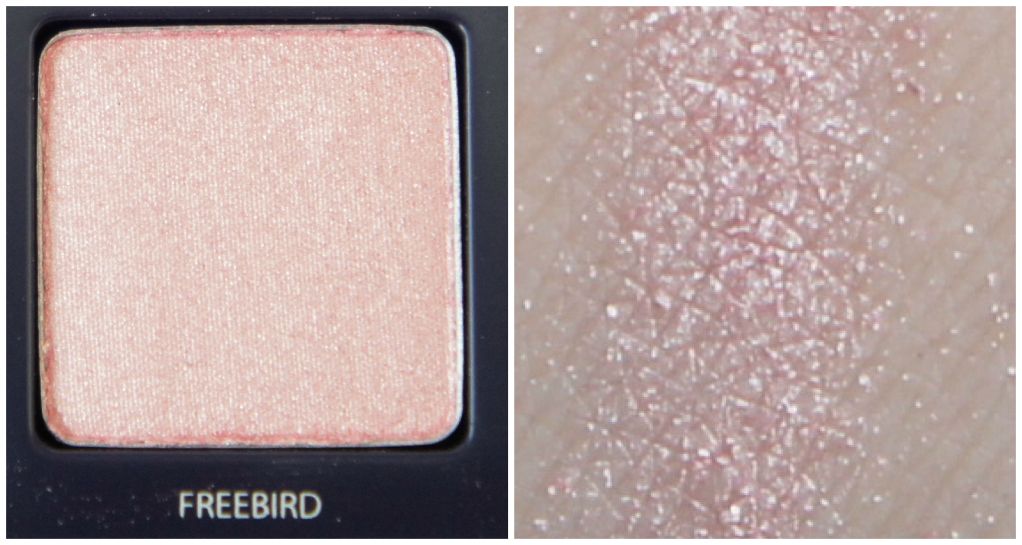 I was a little unsatisfied with freebird. I always get excited when I see baby pinks, hoping they will be pigmented and good quality and Freebird did not live upto that. It was very sheer with a lot of fall out and chunky glitter. It is pretty, just not the baby pink I hoped for. I will continue to search!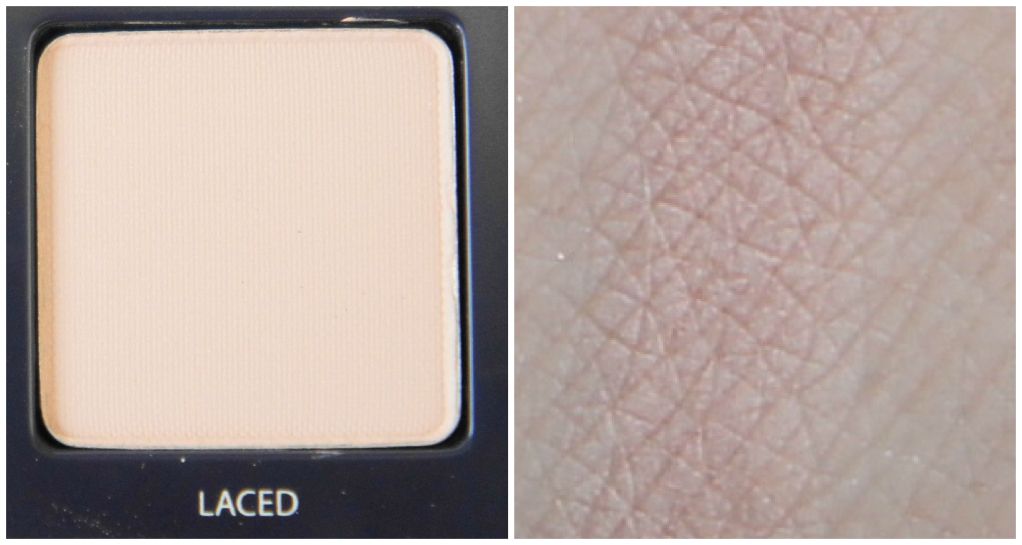 Laced is a neutral pink toned beige. For lighter skinned pale lovelies, this would be an excellent "blending" colour if you have trouble finding one. It is a very different colour, I can't actually think of a dupe or even a colour similar in my stash.
Overall I love the Vice palette, out of 20 colours, only 3 were duds for me in terms of quality and formulation, either being too sheer or having too much fall out. 17 of the colours though have EXCELLENT payoff and were a dream to work with. With soft buttery quality, excellent blendability (even the mattes) and pretty much all of them had brilliant pigmentation. I really cannot complain. I got this when I was in the US for $60 but it is not yet out in the UK. I expect it will be released October sometime so keep your eyes peeled in your Debenhams/House of Frasers. It is definitely worth checking out!
I hope you enjoyed this very long and picture heavy review. Will you be getting the Vice palette? Will it be going on the x-mas list perhaps?
Twitter / Bloglovin / Hello Cotton / MakeupBee