Review: MAC Studio Fix Powder
This is a scheduled post as I am currently on holiday. I will be back in two weeks!

Hi everyone! Today I have another different kind of post. I usually tend to stick to reviews on things like lipsticks and eyeshadows (and all things Lush!) but today I have decided to review this, because I seem to get asked the most questions on my skin.
This powder is pretty much my go to powder for if I am in a hurry and cannot be bothered to put on foundation or when I'm having a good skin day and need little coverage.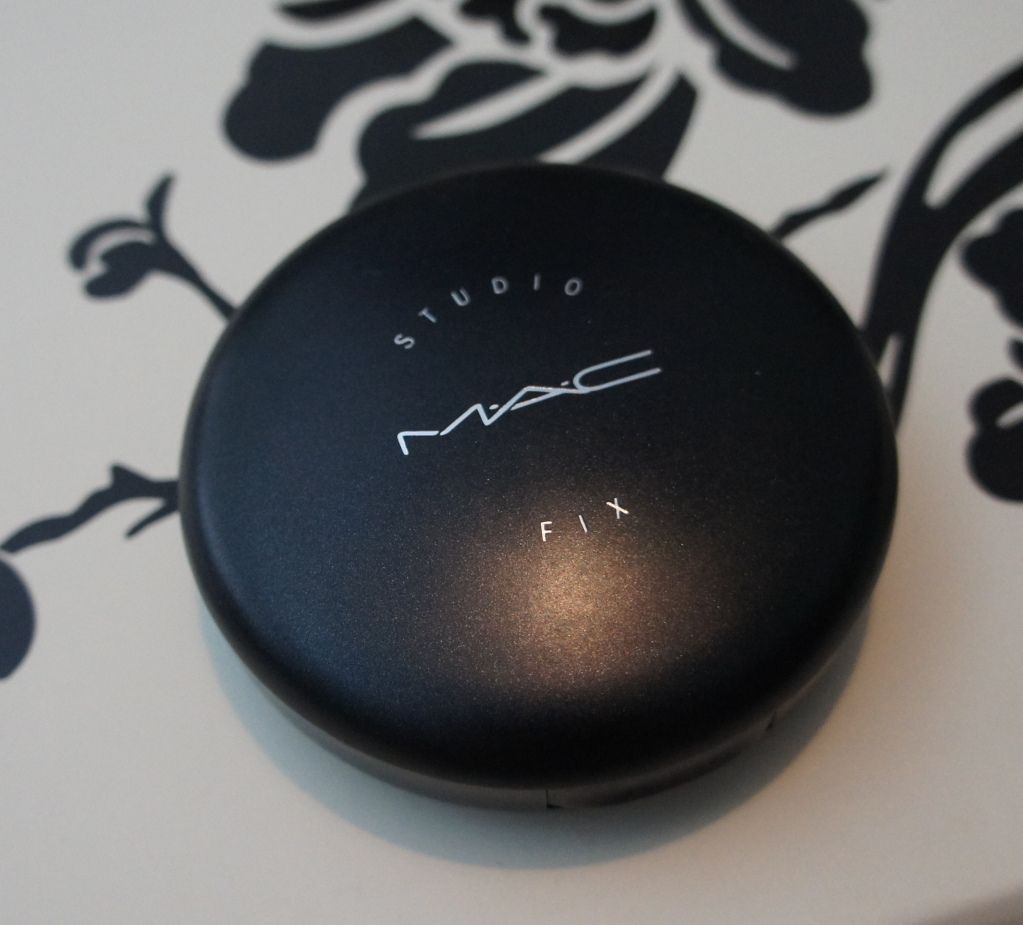 Its a brilliant little compact powder, I am NW25 in this powder which in the pan looks very scary and dark! But it blends perfectly into my skin so if you do happen to buy this, don't be afraid of it in the pan. Its not a thick powder, but does give good coverage without emphasising the appearance of pores. If skin is particularly dry though, I do find this clings to those dry patches and makes them more noticeable so I do tend to stick to this in the summer when it also doubles up to prevent shine too!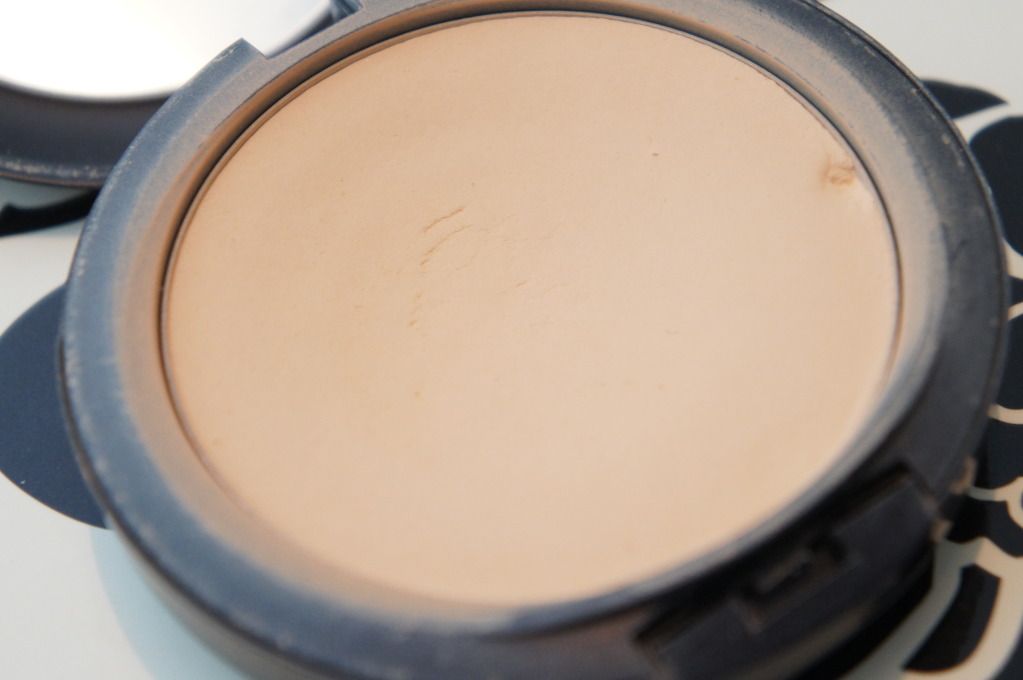 I chiseled out a bit at the side, to see how deep this goes down. I did that about a year ago and as you can see I still have a lot to go! Definitely get a lot of product for your buck!
It comes in a brilliant little compact that looks sleek and professional in a lady's handbag. The casing seems sturdy, although to be fair I am super careful with my make up and don't often let it take a battering. It comes with a tiny mirror whichI never ever use. I find it just ends up getting powdery and becoming completely un-usable. It also comes with a little hidden part on the bottom with a sponge in. I'll be honest and say I threw away my sponge because I found it soaked up more product that if I just used a brush. However I was told by a friend that MAC actually sell these sponges and they are a favourite make up artist tool so its better to actually keep them. Its all up to personal preference but I do sometimes regret throwing mine away and sometimes on the go, I don't have a brush to spare.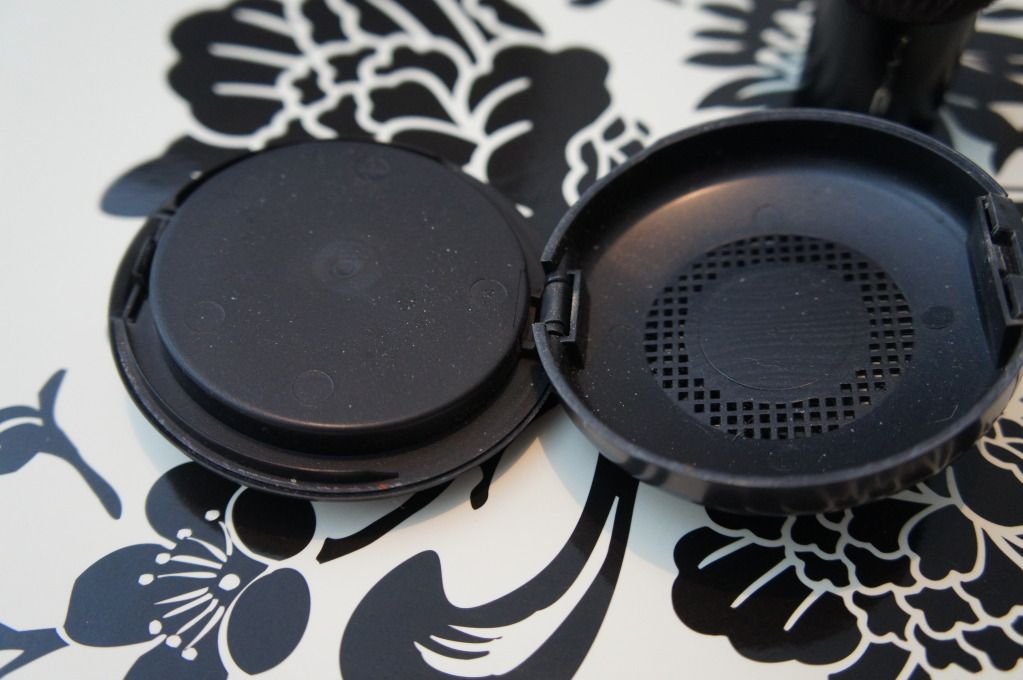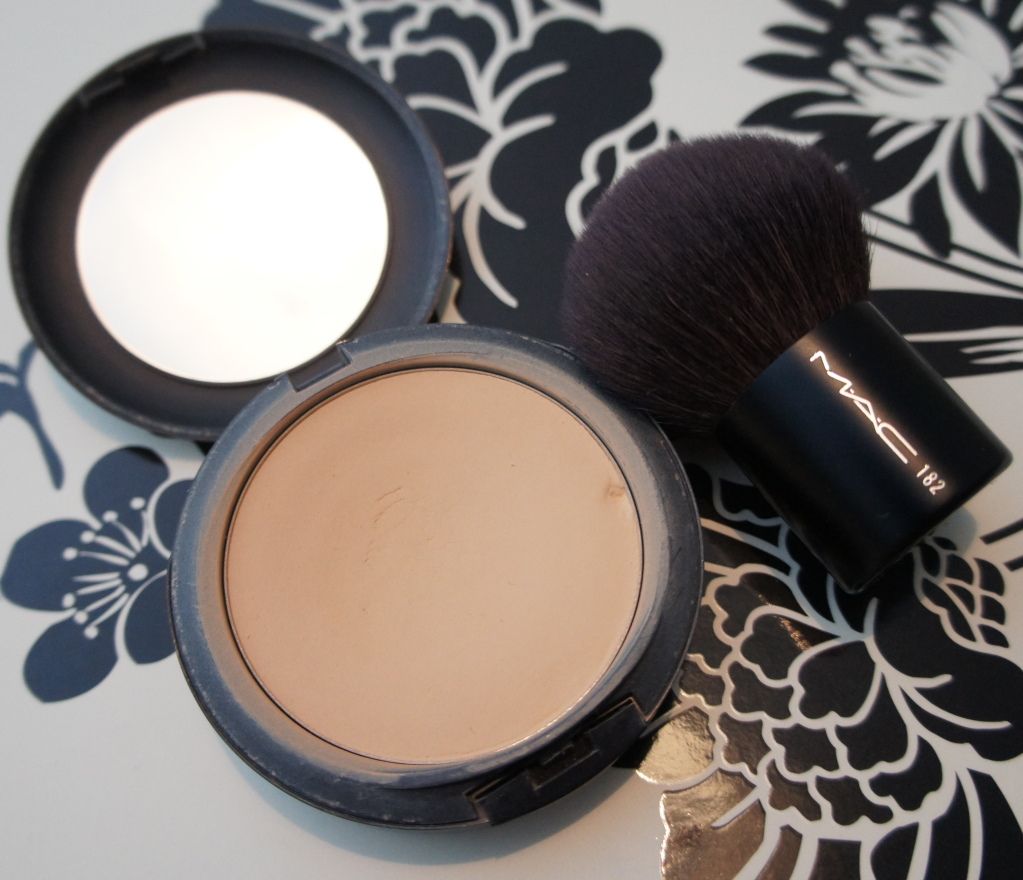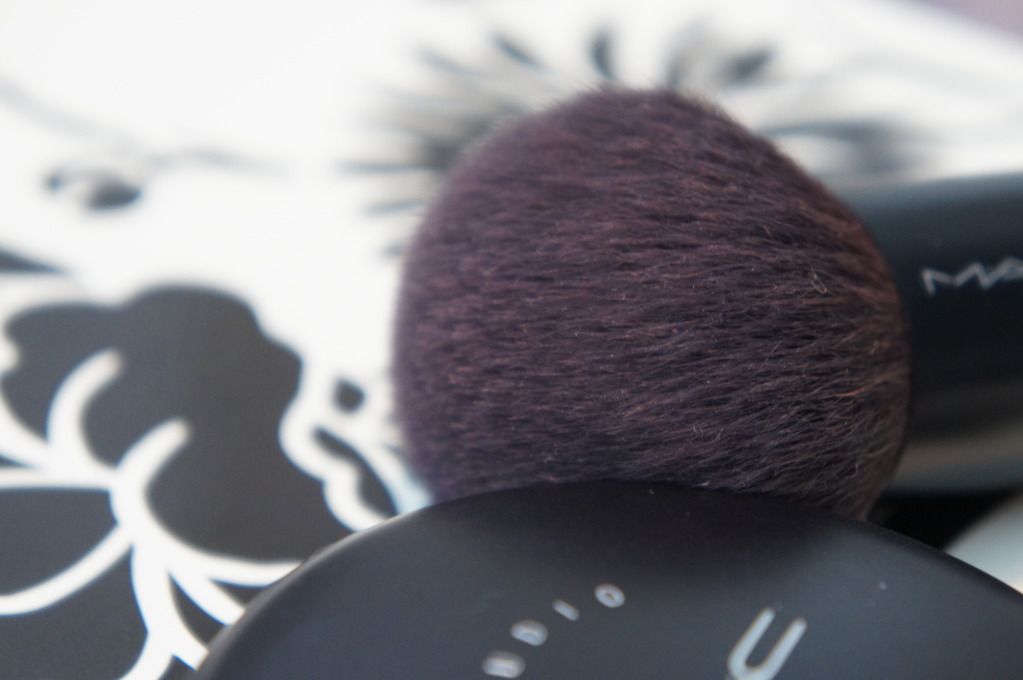 Face using Studio fix to show coverage.
I apply with a kabuki brush, just dusting onto areas of my face that need coverage. It blends so effortlessly and matches my skintone completely. I wouldn't say this is long lasting, lasting between 3-5 hours on me before it needs to be reapplied, but still great for on the go. It provides excellent coverage for a powder and will be a constant rebuy for me :)
MAC Studio Fix can be bought here in the UK or at your local MAC store for £20.50 or $27.00 here.