Lush Retro Review: August 2012
It feels like an age since I posted my last retro review! Lush decided to skip July to make August extra special and they did indeed. This months 5 retro products have excited the lush community greatly... one word people... Bathos! Unfortunately as much as I wanted to get this up before I went on holiday, Lush failed to send one of the products because they had run out and needed to make more. Therefore I actually ended up with the said product the day before I went on holiday, not giving me enough time to test it out and review it. Hence why this is so late :( Luckily all products are still available online!
If unsure of what Retro Lush is... every month (or two) Lush releases 4-5 products that are making a comeback. For whatever reason Lush discontinued them or they were only available for a limited time and for this month only they make a comeback. Its pretty exciting since it means people can get their hands on products that haven't been available in years. Also Lush UK ships worldwide for a very reasonable price, so no fear if they aren't available in your country.
I hadn't actually heard of Skinny Dip before and wasn't too excited to be honest because my last Buttercream experience wasn't too great (see Heavenly Bodies review here). I was hoping this one would prove to be a bit better for me! First off, I'm not a huge fan of the smell. My step dad had a tooth ache medicine that smelt exactly like this. It smelt so strong and awful we actually put it in the garage! This has a hint of that, but its quite subtle so I can get past it. I think its the clove oil in it. As for making my skin silky soft, this buttercream actually worked! Afterwards my skin felt lovely and soft but in parts it still felt very dried out and tight. Not good for my eczema.
I would use with: Vanilla Fountain Bath Bomb, Yuzu and Coco Bubble Bar
Ideal for: Oily skin, since it does no good for dry!
Last seen in: 2006/2007
Demon in the Dark Soap - £3.95 for 100g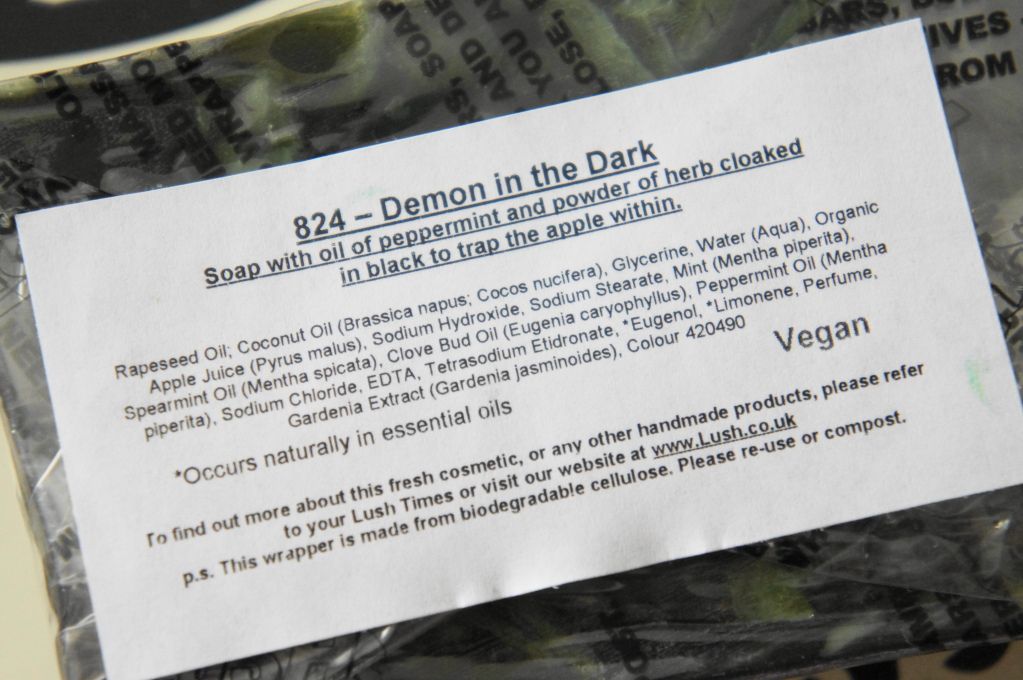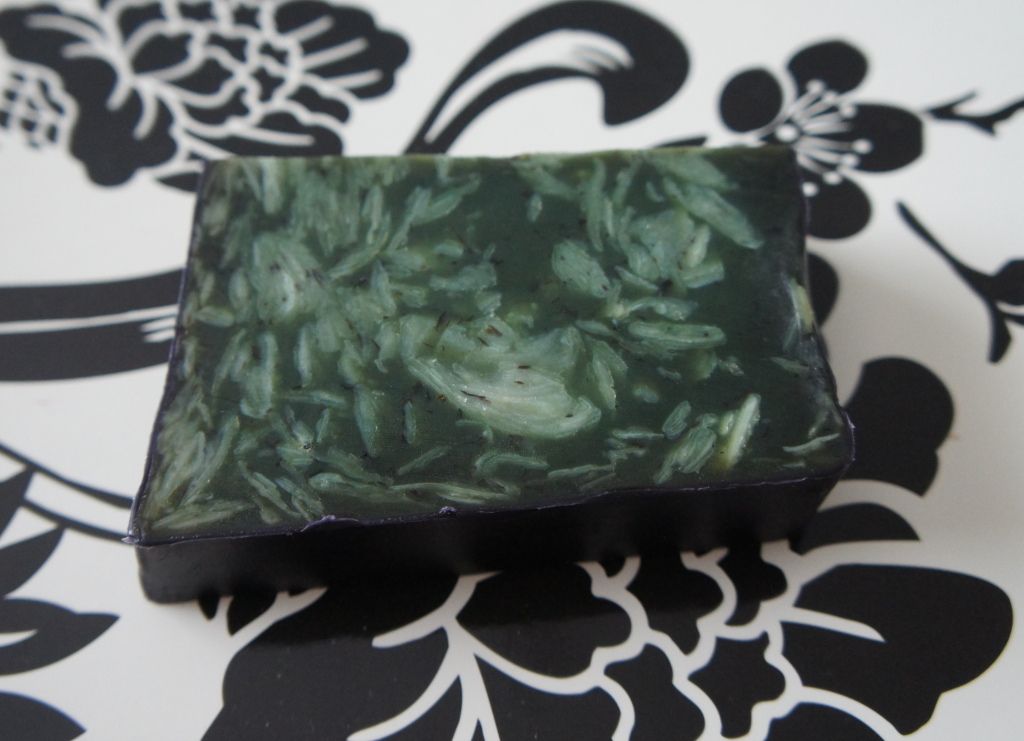 Close up of whats inside! Anyone care to take a guess?
This minty soap is indeed an demon to look at. I have never seen anything like it. It just doesn't look like soap and has a slight green glow to it! The name is very appropriate. It smells like my toothpaste, I just cannot put it any other way. However I am a huge fan of mint and don't mind in the slightest! I do find this soap to be drying on my eczema prone hands.
I would use with: Dirty Springwash Shower Gel, Freeze Shower Gel,
Ideal for: Uplifting, waking up, super squeaky clean hands.
Would I buy again?: I think so, I really like minty products and this is a nice soap. I just can't use it that often.
Last seen in: 2009/2010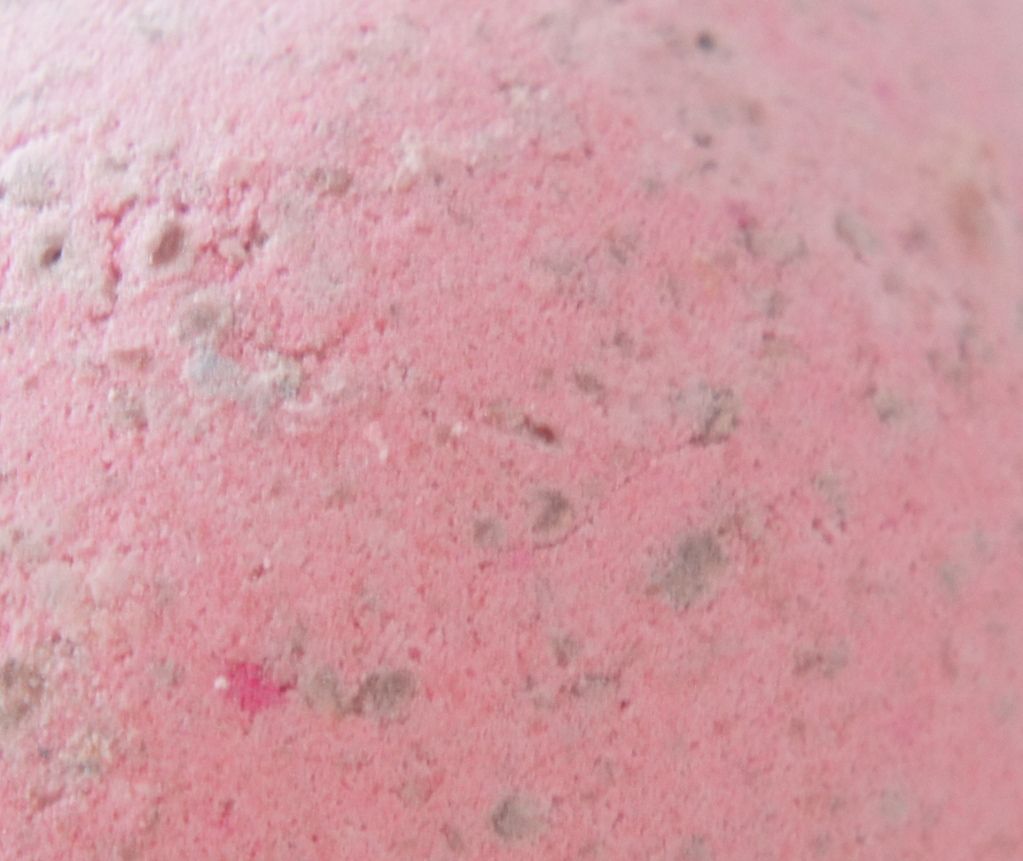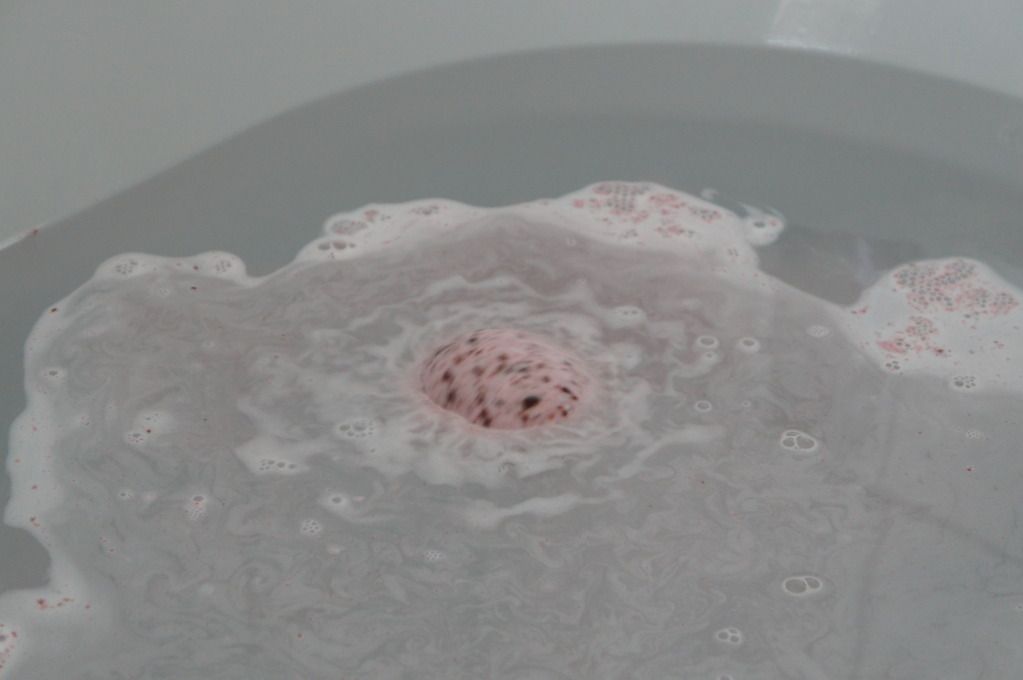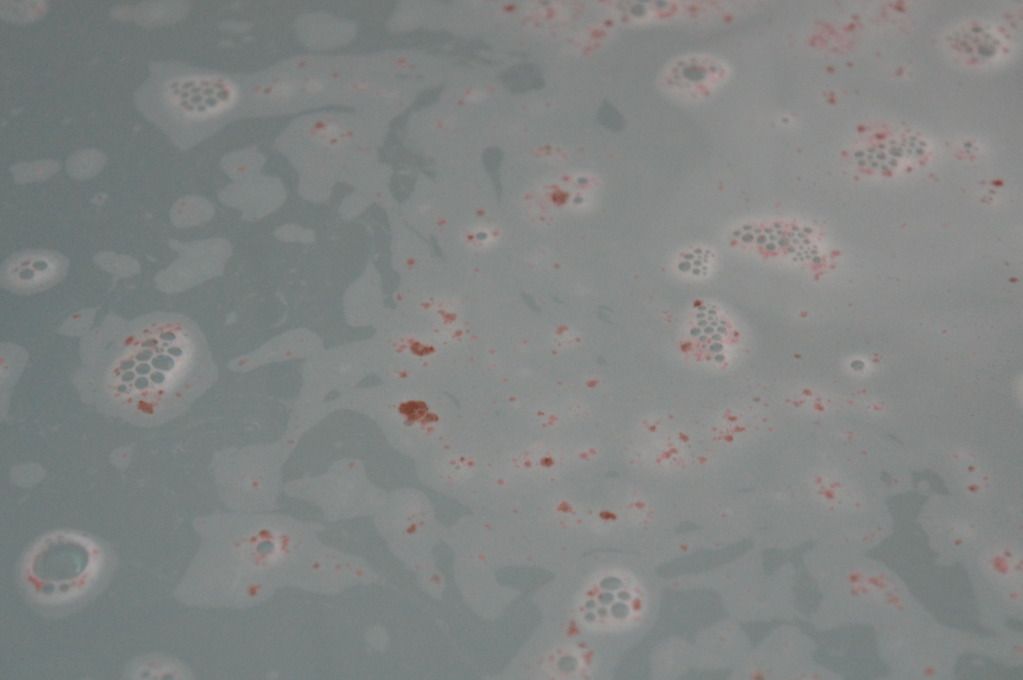 Haagenbath has a gorgeous chocolatey smell that will appeal to probably every chocoholic out there. Its a lovely muted pink colour with pieces of REAL bath chocolate and cocoa butter. It has a very minty smell to it, kind of like an After Eight or Matchmakers chocolates. This for me, was the slowest fizzing bath bomb I have ever encountered. I don't know if I had a bad batch, but usually I like to photograph the bath AFTER the bath bomb has fizzed, to show the colour of the water ect... Well if I had waited, my bath would have been cold! And let me tell you this, it was STILL going even when I hopped out! This doesn't really bug me, but was interesting to note! It has a lovely warm scent, perfect for the coming colder months. Pieces of chocolate and cocoa butter scatter throughout the bath making it nice for people with sensitive/dry skin because it is moisturising. The bath turned a completely opaque pink colour, which was great! I love opaque baths!
I would use with: Snow Fairy Shower Gel, Rock Star Soap,
Ideal for: Cold nights and chocolate cravings!
Would I buy again?:
Definitely! I think this should be made
permanent
.
Last seen in: 2009 (I think! Would need confirming!)
Bathos - £3.20 each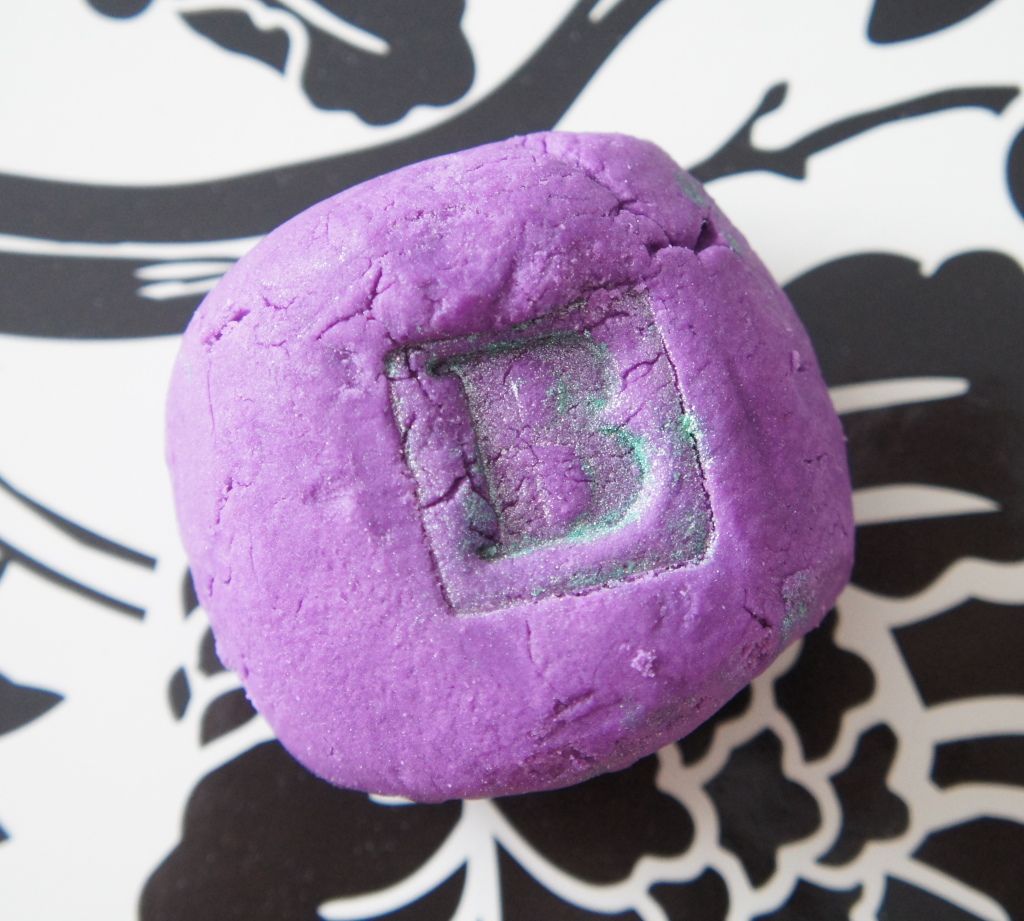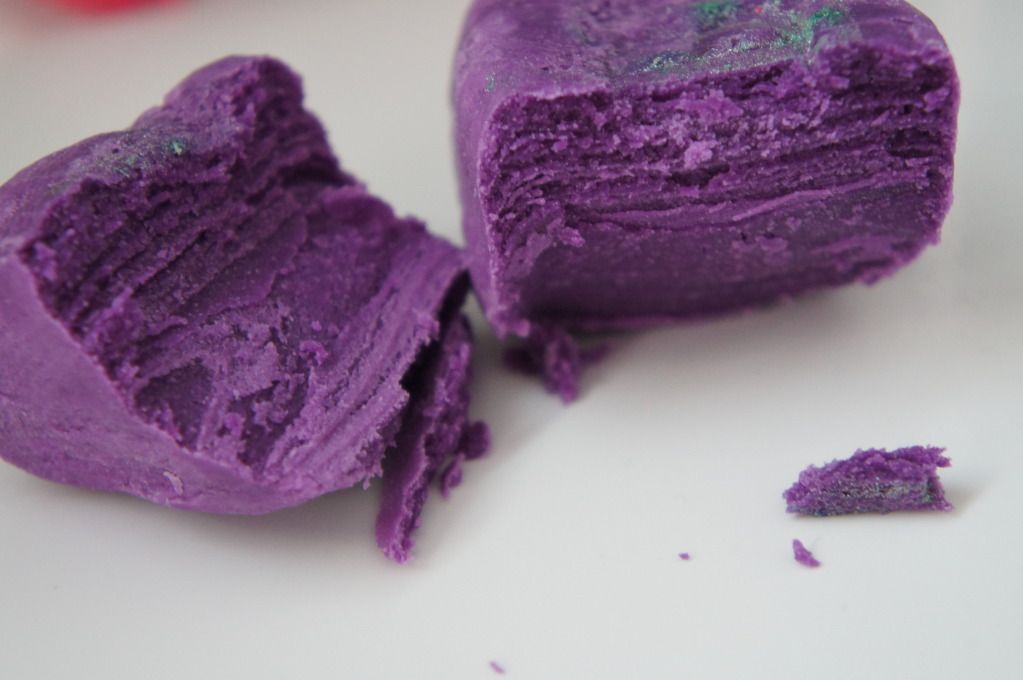 The Bathos I received was completely fresh. You can tell because they look kind of moist in the middle when you break them.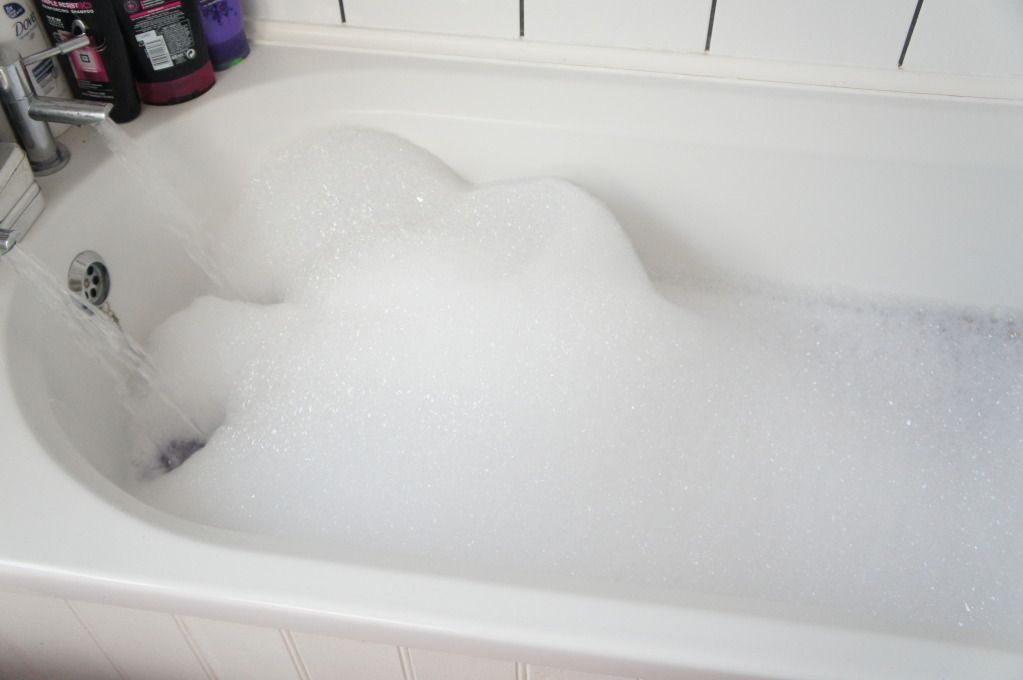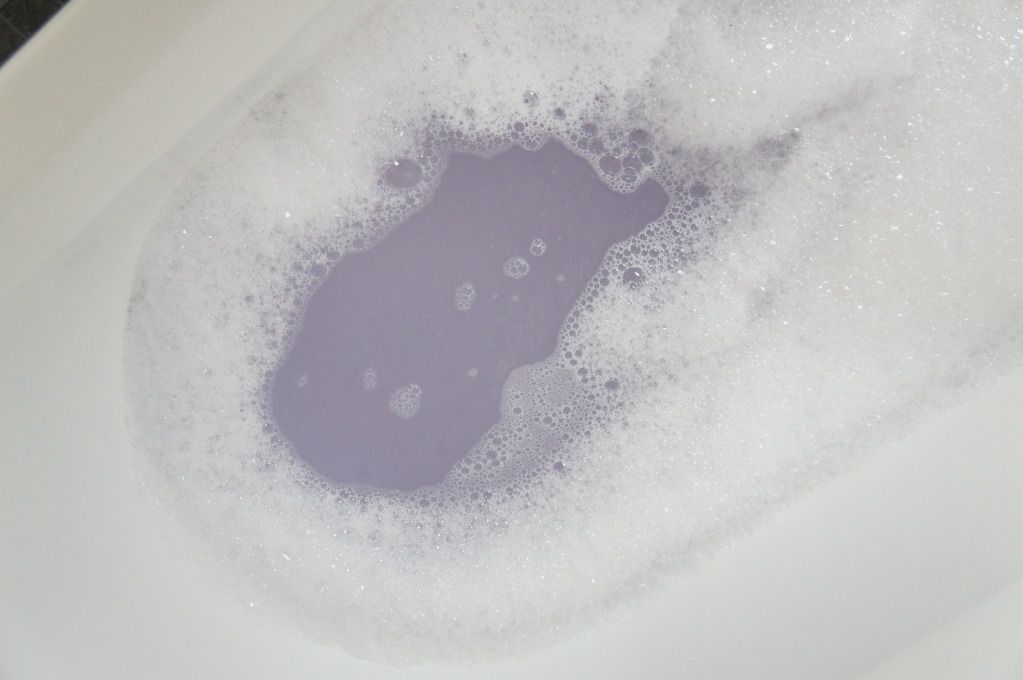 The highly anticipated and long awaited Bathos Bubble Bar is back! I was SO excited to try this I can't even explain! It is probably the most hyped retro product on the forum and I as someone who couldn't wait to try it, got dragged into the hype and ordered myself a bucket load. Oopsie! I am so happy I did though, I totally get the hype now. Its a wonderfully violet scented bubble bar that produces a heck load of bubbles and leaves you smelling gorgeous. It is utterly relaxing and turns the water a nice violet colour to match. The bubbles are long lasting and the scent stays on your skin. Definite perfection.
I would use with: Waving not Drowning bath bomb, Gratuitous Violets Soap, Sex Bomb Bath Bomb,
Ideal for: Before bed, troubled sleepers, a little relaxation
Would I buy again?: Yes yes yes.
Gumback Express Shower Smoothie - £10.95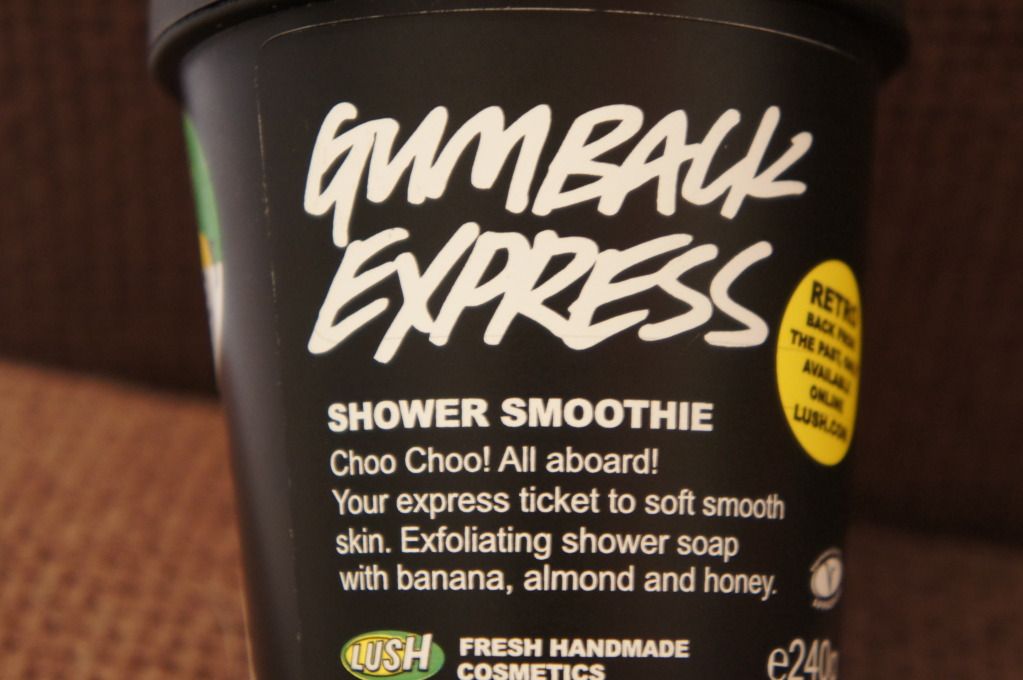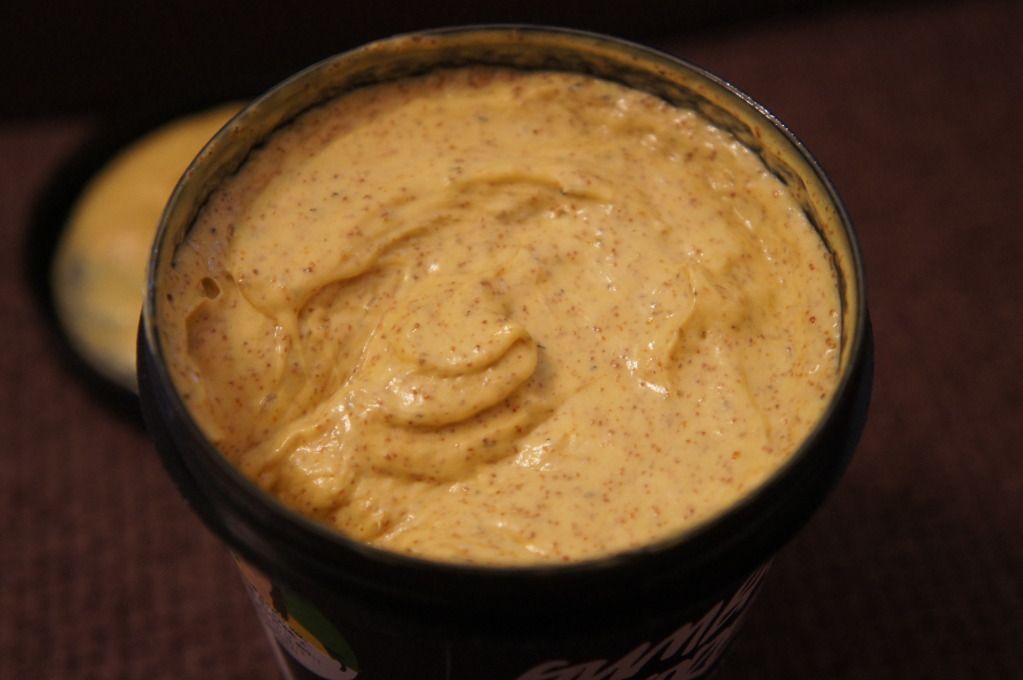 I was a little bit bummed, when I received my Lush order this was missing, and they sent it out just 2 days before I went on holiday (meaning I literally had no time to test/review/get this post up). I can say it was totally worth it though. This smells divine. Think banana, not the manufactured fake banana smell but a real banana smoothie! This smells like real bananas in a pot, and my oh my do I love it! Its quite scrubby, but also very viscous. I like to use it on the backs of my arms or legs for a gentle exfoliator. I have to say its not the best at exfoliating, but it sure does smell fantastic. If you like bananas, you will love this!
I would use with: Snow Fairy Shower Gel (It actually goes really well!)
Ideal for: When you need a fruity injection into your life.
Would I buy again?: Definitely. I've already got a back up on the way!
Last seen in: 2004
Overall: I really enjoyed this months retro. I am so happy to have finally experienced Bathos and I think there is a nice mix of products that the forum lushies have been lusting after for a long time!
Hit: Bathos and Gumback Express!
Miss: Skinny Dip Buttercream. I remain unimpressed with the Lush buttercreams unfortunately.