FOTD #8 - Katy Perry "I Kissed A Girl" Look
This is a scheduled post whilst I am on holiday. I am back on the 13th Sept to answer all your comments :)
Maybe I should just turn this into a celeb series instead? Ahh well. I really like Katy Perry's make up from I Kissed A Girl video, although its kinda hard to see due to the "romantic" lighting of the video, she is wearing a muted pink eyeshadow with a slightly darker crease and subtle pencil eyeliner on the upper lid. I couldn't find the exact make up breakdown anywhere (if I recreate a look I like to use exact products or dupes!) or even the make up artist who did the work, so if anyone knows leave a comment below. Anyway this is my recreation but also could be a great everyday to night look!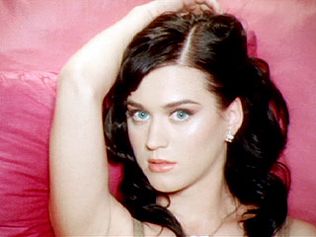 Products Used:
Too Faced In Your Dreams Palette colours in: Pink Peacock and Rapture
Lipgloss in Pink Ice from the In Your Dreams Palette
Urban Decay 24/7 Pencil Liner in Zero to line upper lid.
MAC Pro Longwear Foundation mixed with MAC Strobe Cream. Katy has a real glow to her cheeks and skin in this video... probably due to the lighting!
Nars Orgasm Blush
Benefit High Beam on cheekbones.
White eyeliner on the waterline
Katy Perry Sweetie Pie Lashes
Lime Crime Candy Eyeshadow Primer
Tutorial
1) Start with a primed eye. I used Lime Crime Candy Eyeshadow Helper because its the best primer I own. Something sticky to get the pink eyeshadow to come across.
2) Cover entire lid with Pink Peacock. Note that this eye has mascara on now because I had to pop to the shops.
3) Just above that, blend Rapture into the crease.
4) Katy didn't have her signiture flick in "I Kissed A Girl" instead going for a small amount of what looks like pencil eyeliner smudged on the upper lashline. I used Urban Decay 24 Hour Pencil in Zero and applied Rapture underneath the lash line.
5) Smudge the eyeliner and fill in brows. Add white eyeliner to the lower lash line
6) Finally add false eyelashes. Katy has noticeable falsies on but they are still natural at the same time. You're done!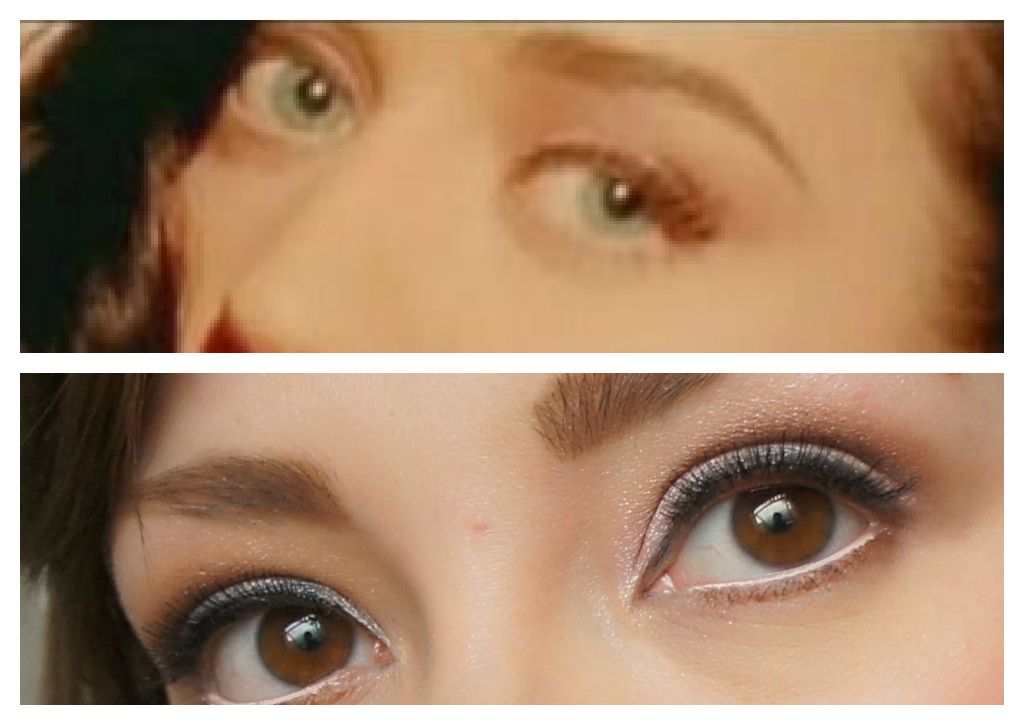 See what I mean about "romantic lighting"? - Makes it so hard to see the make up!

Twitter / Bloglovin / Hello Cotton / MakeupBee