Using Loose Eyeshadows
Hi everyone (and new followers!). My recent giveaway has caused me to actually ask the question, do people actually use/like loose eyeshadows? I found when I asked on twitter many people did not know how to use them, thought they made a mess or simply did not create good colour payoff. I was amazed, since I use loose eyeshadows in almost every look I do and they are my preferred choice of shadow! So I thought I would make a blog post on how I use them and get best results!
The only huge thing I would say is with loose eyeshadows, definitely open with care. So far I have never had a bad experience with dropping, knocking over or spilling loose eyeshadows and nowadays many companies include a sifter, which means if it does get dropped, minimal product comes out. It also depends on the company. For example Lime Crime containers are pretty sturdy and don't "leak" but other companies can use jars which "seep" - product will come out the sides of the container and spill out when you open.


2) Pick your primer


I find primer to be a very very important factor when using loose eyeshadows. I am not a fan of Urban Decay Primer Potion at the best of times but I will avoid using it at all costs when using loose eyeshadows. I find a more adhesive sticky base works best. Lime Crime Candy Eyeshadow Helper is the perfect accompaniment but also MAC paint pots also get the job done. If you want vibrancy and better colour payoff avoid the more liquidy primers and go for stickier, so the pigment actually grabs onto something.
To demonstrate I have included some swatches on the difference between the different primers and how much a good base makes a difference!
1) No primer. 2) UDPP 3) MAC Paint Pot 4) LC Candy Eyeshadow Helper 5) Wet.
The first is the loose eyeshadow swatched dry with no primer at all. As you can see, sheer as hell. Second is swatched on Urban Decay Primer Potion. Third is a MAC paint pot in painterly. Fourth is swatched on top of Lime Crime Candy Eyeshadow Helper and 5th is applied wet. Lime Crime Candy Eyeshadow Helper and the eyeshadow applied wet provide almost the same results!
3) Using loose eyeshadow wet.
Ultimately using loose eyeshadows wet or some people call it "foiled" is my preferred choice. I find that using wet can really bring out the colour, give excellent payoff and look so much more vibrant! However the idea of using an eyeshadow wet seems to really put people off. But it really is easy!
Water or mixing medium. I use MAC Fix + and it has a handy pump applicator
Blending brush.
Your loose eyeshadow of choice! Lay down on a wet wipe to avoid mess.
Primer is optional but does help avoid creasing. I only tend to use primer if I am NOT using the loose eyeshadows wet.
1) Spritz the brush with Fix+ (water works equally as well though). The brush should be damp and not soaked, or the eyeshadow will go on streaky.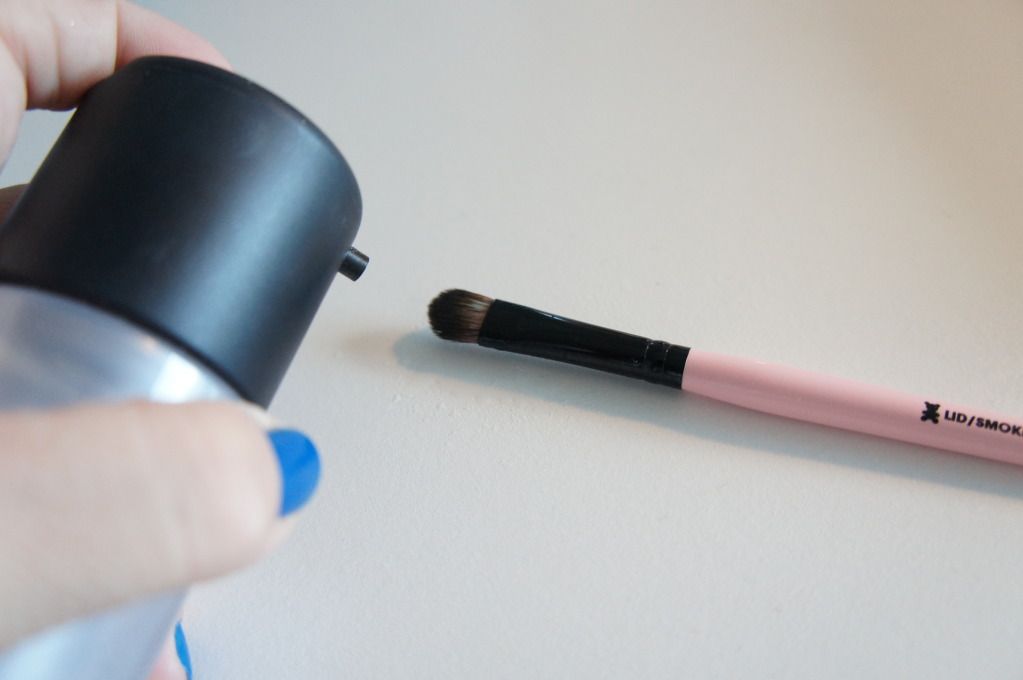 2) Take your loose eyeshadow and shake it up. Then carefully open the lid.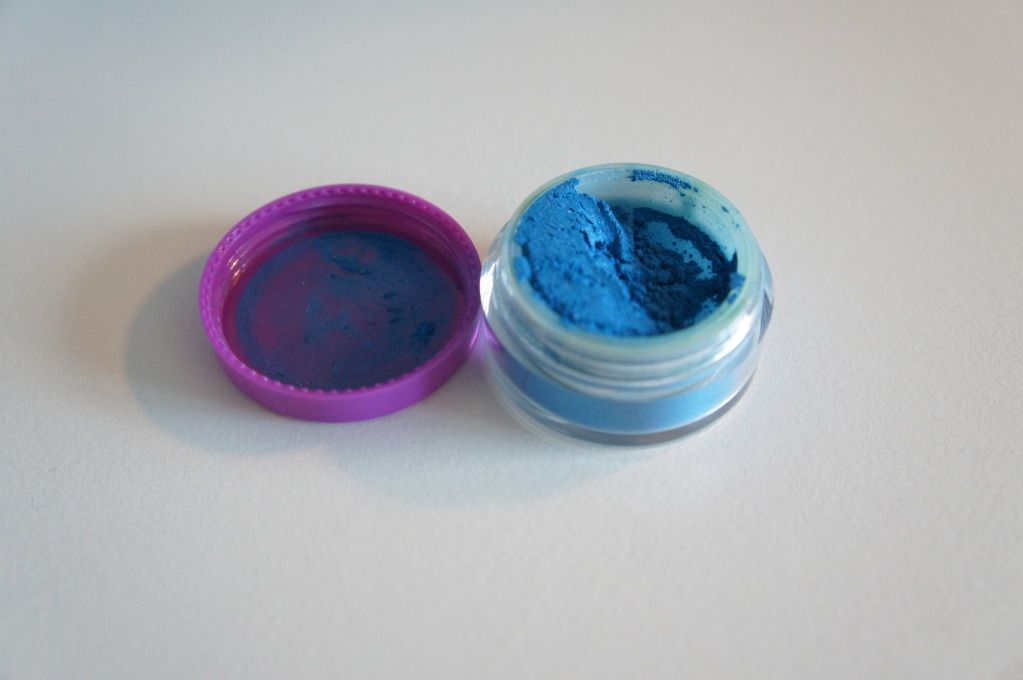 As you can see, there is plenty of product in the lid.
3) The lid should be covered in loose eyeshadow or there should be enough on the sifter to use. Coat your brush in it.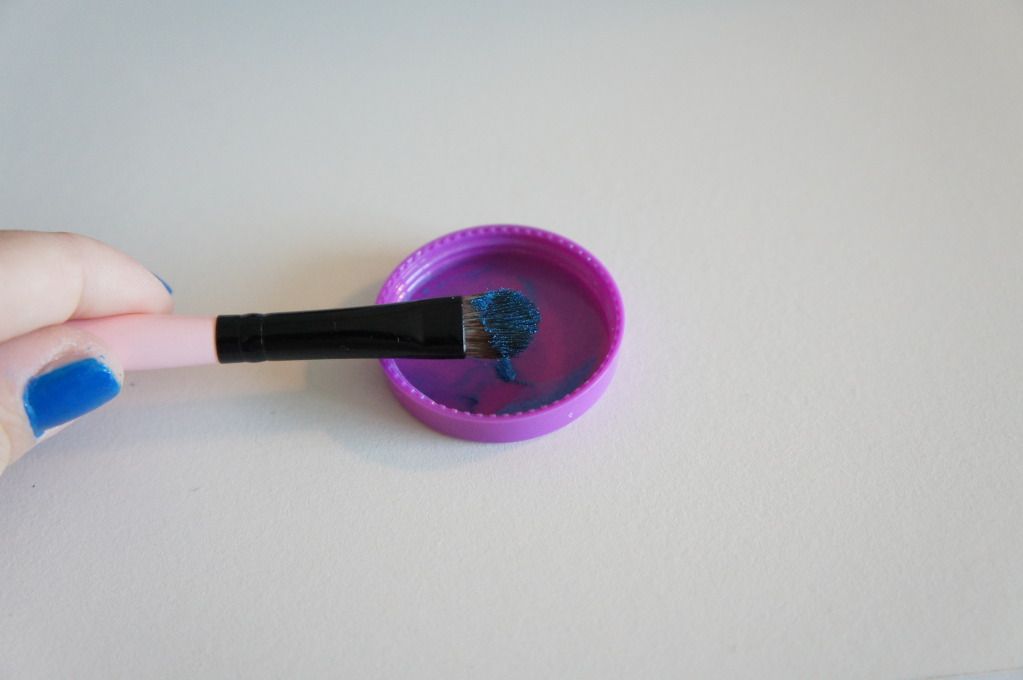 5) Wait until dry, you may find that the line is a little harsh because we have yet to blend.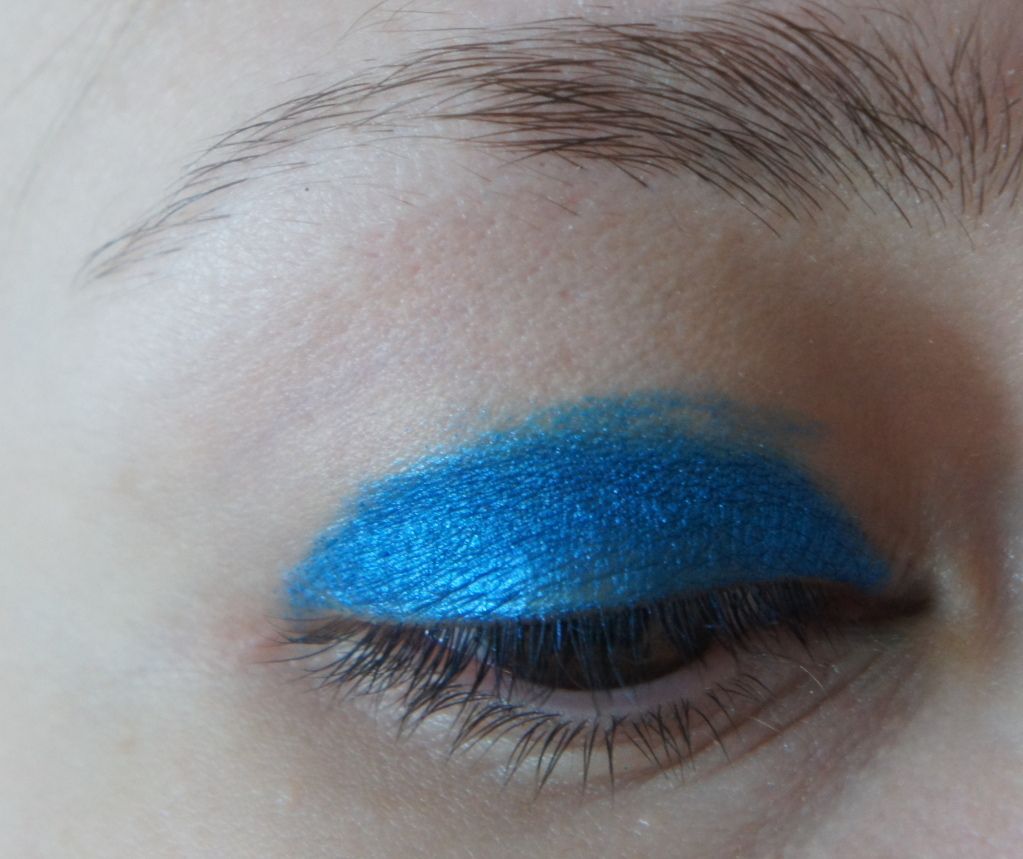 6)Take your blending brush and put a small amount onto the tip.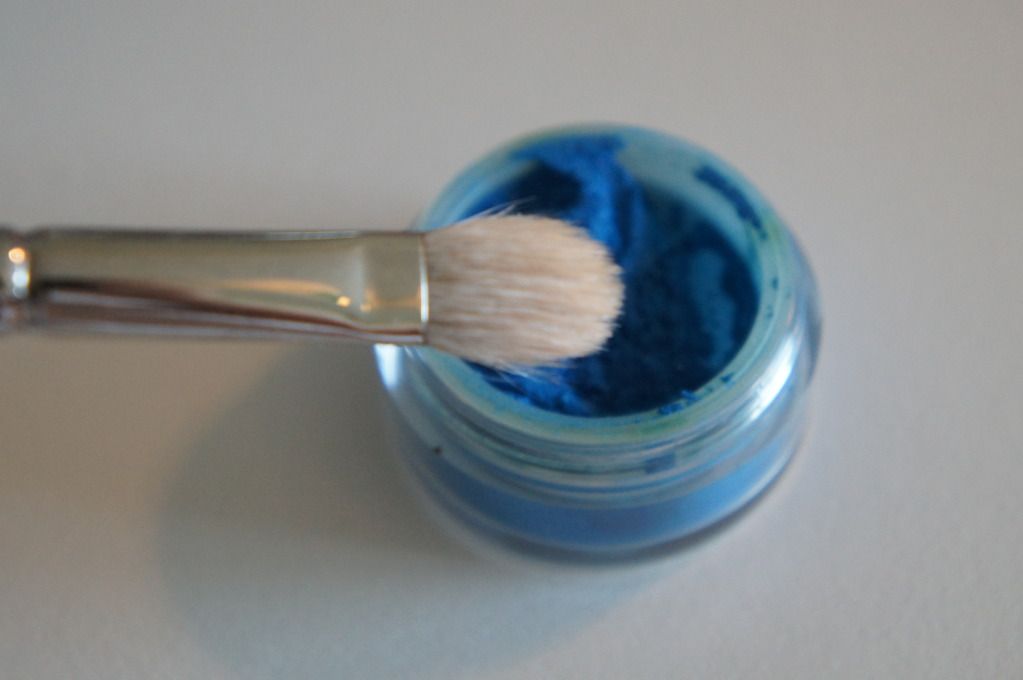 7) Use this to go through the crease and blend out the edges.
Obviously this is not a complete look. Just for tutorial purposes!
And your done!
I hope this helps anyone who has never played around with loose eyeshadows before.
I am currently holding a giveaway to win some loose eyeshadows from Lime Crime - the full collection! They have recently been discontinued to make room for pressed eyeshadows in the Lime Crime range which I am very sad about! To enter the giveaway please go to this post! It ends is less than two weeks and is open internationally.
Thanks for reading :)
Twitter / Bloglovin