Review: Purely Natural Eczema Body Butter
Hi lovely people and new followers! Today I have a review for you from a brand I recently discovered called Purely Natural Skin. They make 100% natural skincare products with some specialist products for those who suffer with eczema and psoriasis.
If you read this post here, you will know I have recently tried to commit myself to using only natural products. In the future I will be making the switch to SLES free shampoo and skincare products entirely but for now until I use up all my other products, I am just dipping my toes into the water.
I was actually picked on a lot when I was younger for having "old lady" hands! Living with eczema as a child was an absolutely nightmare but in my teens it cleared up a lot to the point now I only get the occasional flare up on my arms. Even now I find it incredibly difficult to find products that work for me as an eczema sufferer. You go into boots and see a million products all claiming to be the cure. None of these work at all, believe me, I have tried them all!
So when Purely Natural advertised on twitter for bloggers who have eczema to review some of their range, I was very interested especially as they are a natural brand and I am trying to go "au natural" you could say!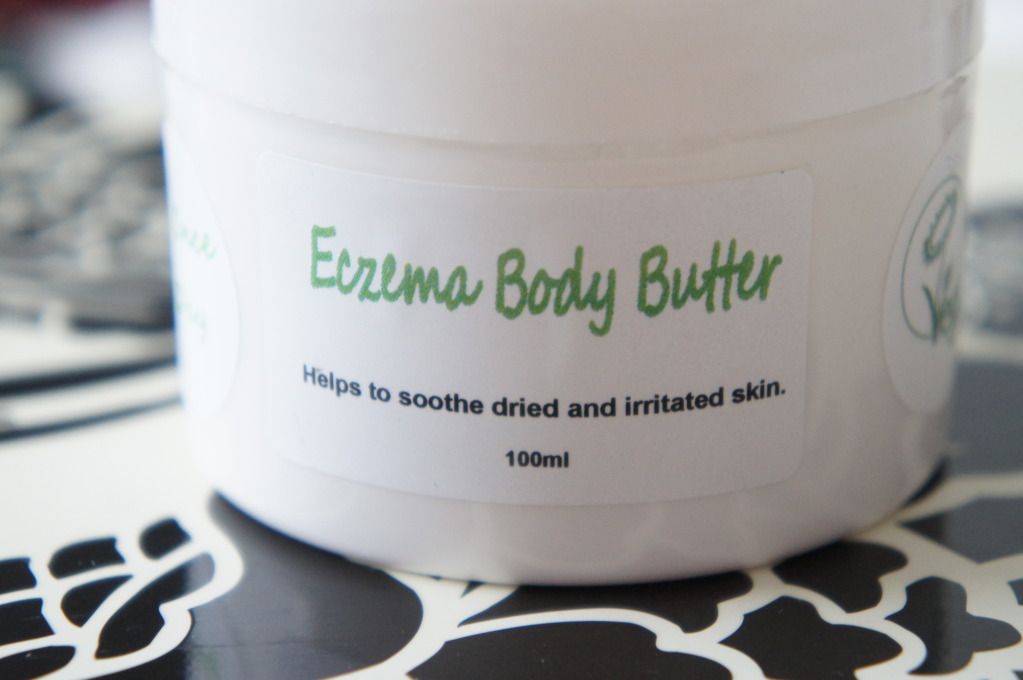 I chose to review the Eczema Body Butter*. It came with a lovely little fact sheet, with some interesting tips on how best to cope with eczema, a nice touch! Indeed even I learnt something! The packaging is very simple, it includes the ingredients and expiration date.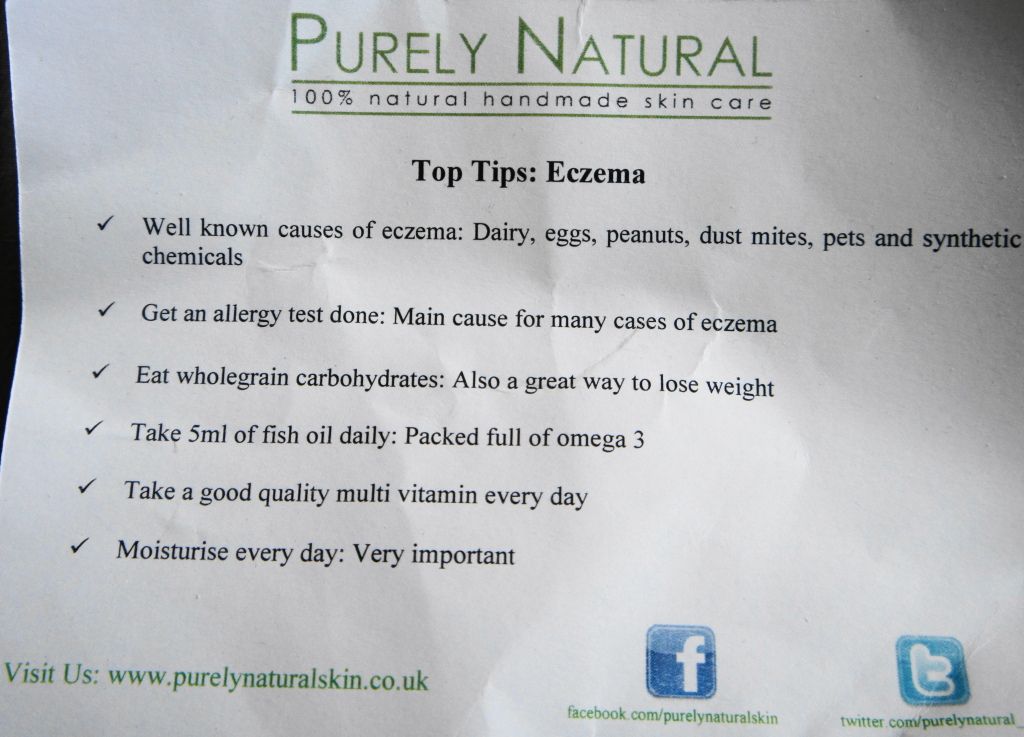 The product itself has a very buttery consistency. if you have ever had a Body Shop Body Butter, that has a very moisturiser type of consistency, which is what I was expecting. But instead Purely Natural literally have created a butter for your body. It isn't thick, instead it applies very thin and melts onto the skin like a Lush Massage Bar. It feels like butter for your skin and that is something I absolutely love because I can really feel it moisturising. The downside? My hands, legs, arms, wherever I have applied this are left very greasy. The buttery consistency of this does leave you feeling the need to wash your hands or you will just butter up everything you touch! It does take a while to absorb into the skin and I mean a while! I very often apply this before bed or late in the evening and pop on some pyjamas to avoid getting butter all over my bedsheets. It does take close to an hour to fully absorb but even then 3 hours later my boyfriend commented I still felt greasy.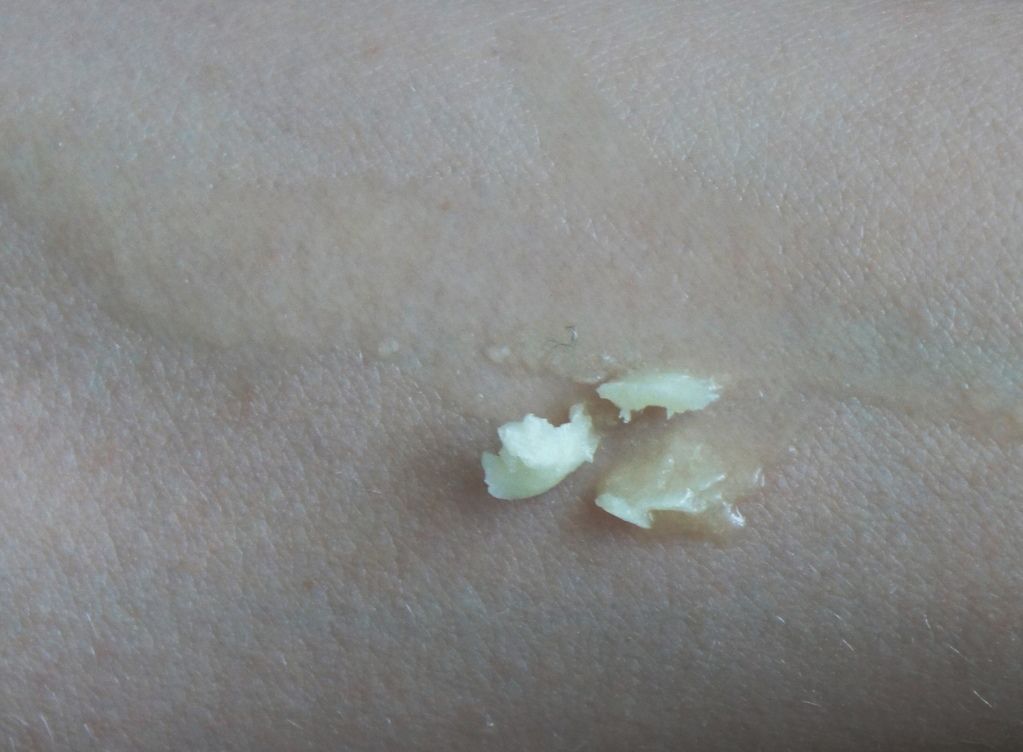 Body Butter on skin, as you can see its already melting.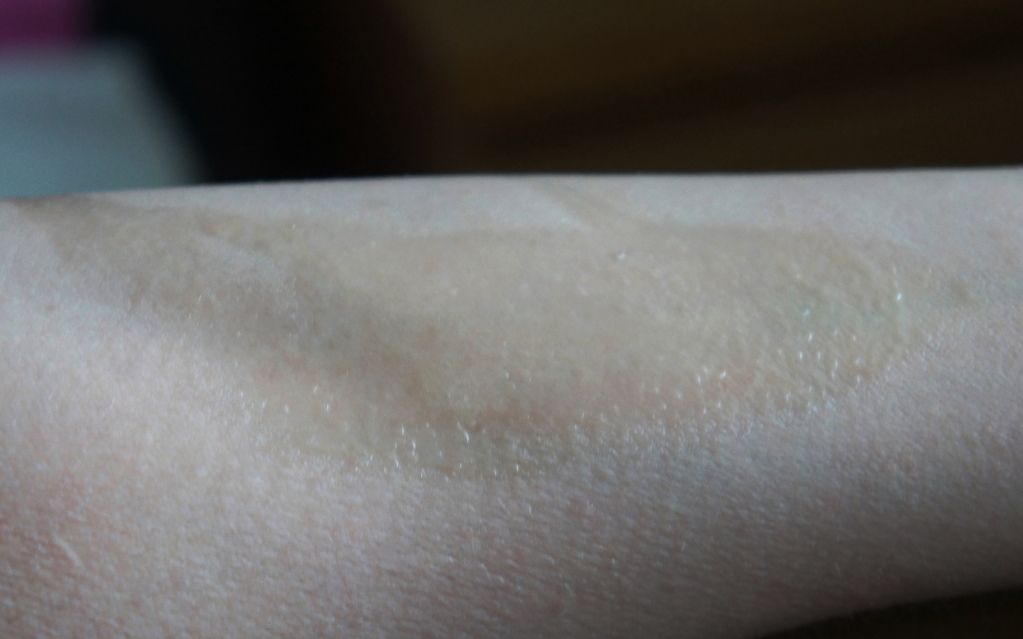 Blended in, as you can see it does leave a buttery sheen on top of the skin.
To me this isn't a big deal, especially if a product works. I wake up in the morning intensely moisturised and soft and since then my eczema has improved on my arms. My skin is so smooth and has no dry patches at all. To be 100% sure I tested this for 7 days consistently and it really has been the best moisturiser I have found for my dry skin, possibly beating Lush Dream Cream AND having better stuff in it than most moisturisers.
The thing I love most is Body Butter only contains 8 ingredients and they are all natural! No parabens, no nasties, no baddies, nothing! The scent is a very natural scent, if you have had natural products before you will know what I mean. If not, its not a bad smell, not overpowering and just generally smells kind of floral and grassy!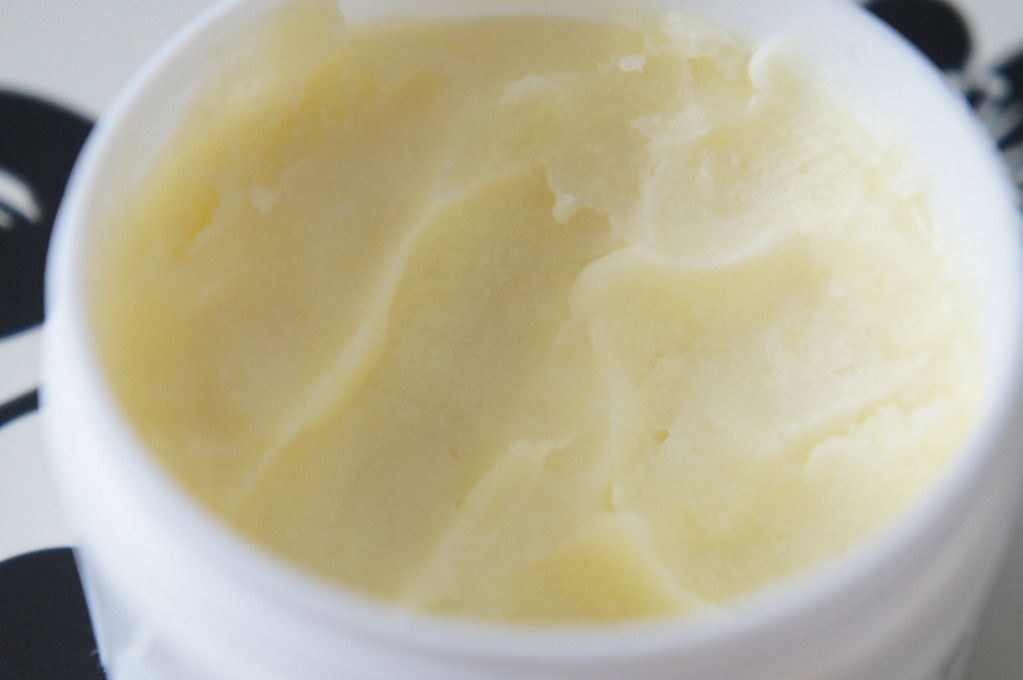 Purely Natural Skin is a company I think everyone needs to check out if they are looking for natural skin care. After I use up my current cleanser and moisturisers I am going to be investing in some of their facial exzema range.
Don't have exzema? Purely Natural Skin also does a products for psoriasis, anti aging, acne, oily skin, dry skin and rosacea.
You can get this product here for £6.95 currently on sale! The Purely Natural website is very easy to navigate and always answers questions you may have on their twitter @PurelyNatural_
Thanks for reading!
Twitter / Bloglovin / Hello Cotton / MakeupBee