Review: Nars New Wave Eyeshadow Palette
Hey guys and girls, today I am reviewing the second Nars eyeshadow palette I purchased, New Wave! If you didn't already know, Nars have released some exclusive new eyeshadow palettes. I am unsure whether these are limited edition or not, but I think they are here for a while!
New Wave palette is an interesting mix of darks and brights! Not a palette for those scared of colour and bold blues!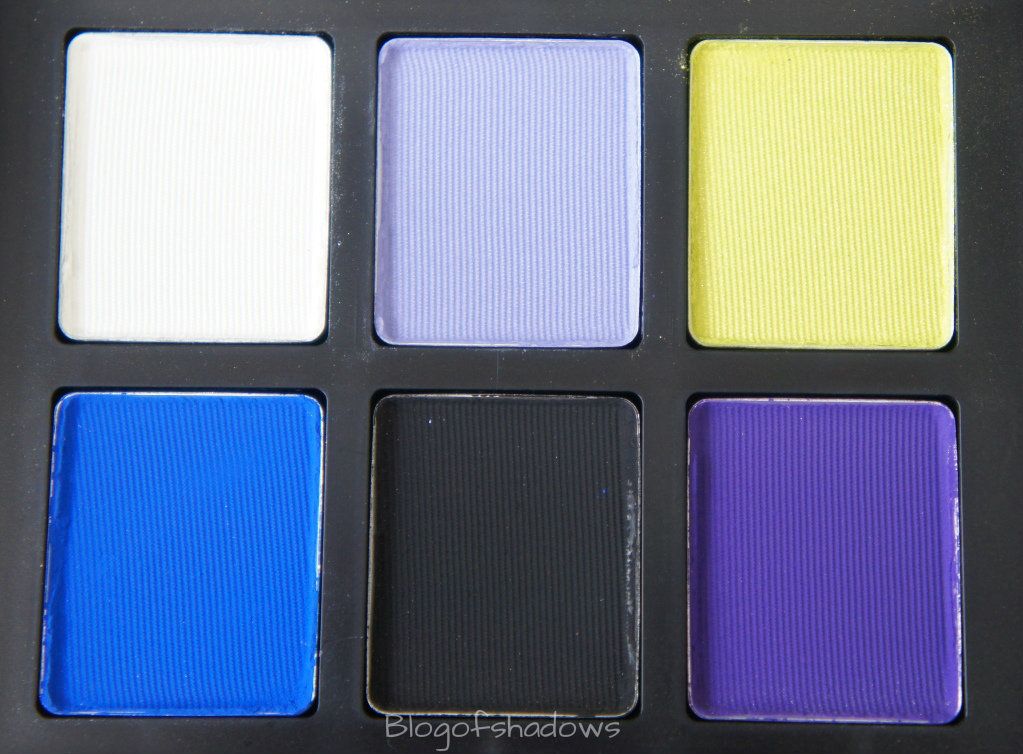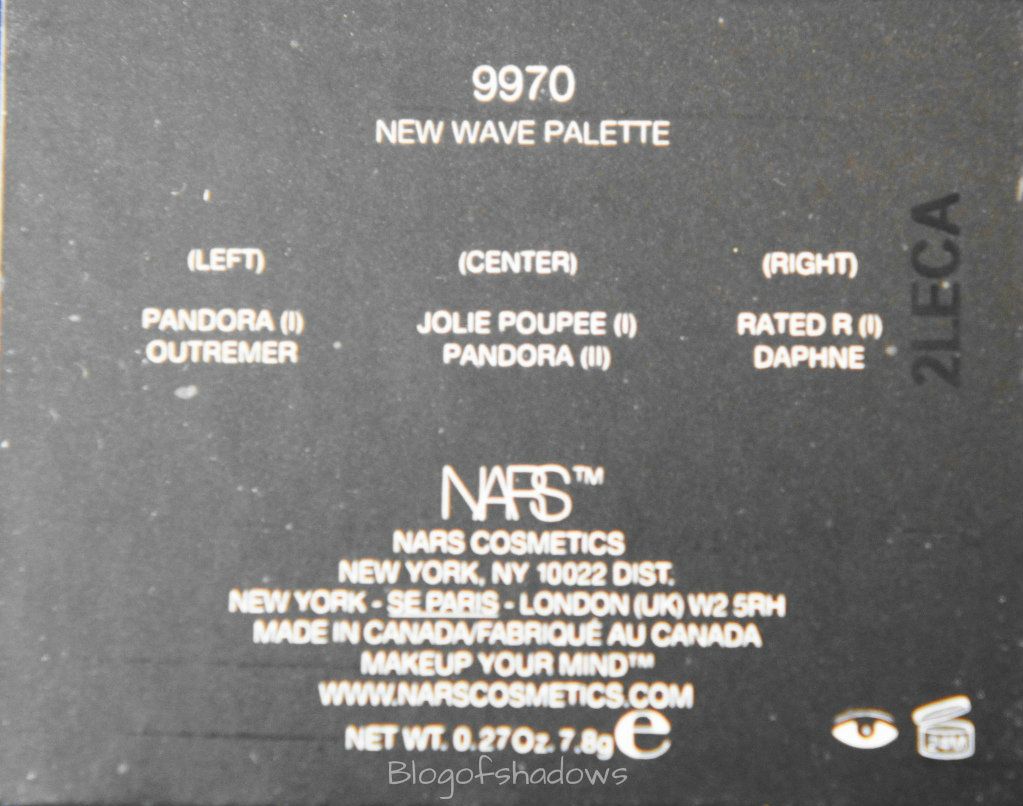 See what I mean about bright! This palette is a brilliantly bright collection of fun colours for those who like to add a pop of colour to their make up and smokey eyes. The smokey eye options are endless, I can imagine a beautiful look with Daphne on the lid, Jolie Poupee in the tear duct and smoke it out with Pandora II *runs off to try it*. Unlike American Dream which was almost all shimmer finishes, New Wave is predominantly matte shades.
See below for individual shade breakdown and swatches.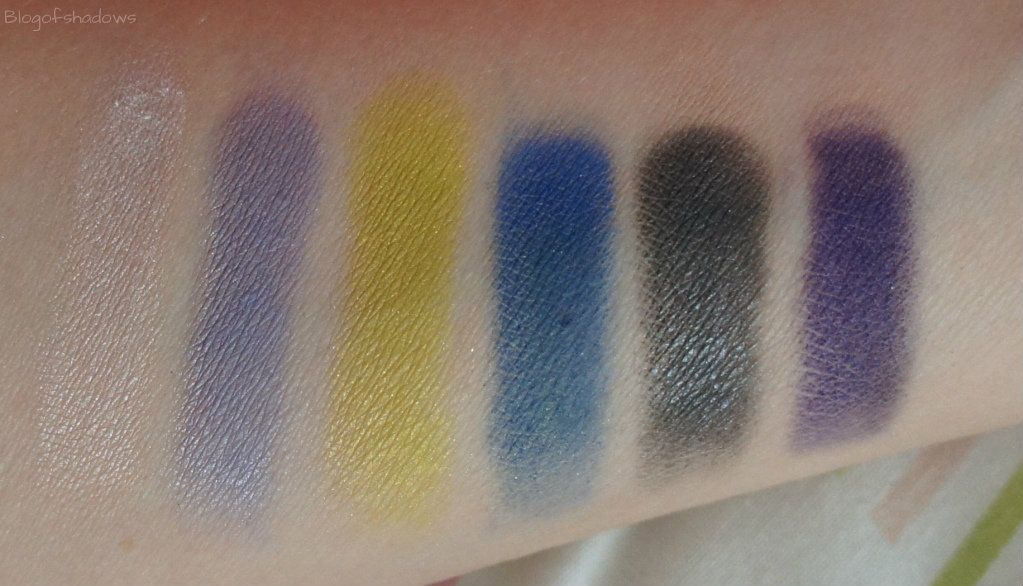 Normal Lighting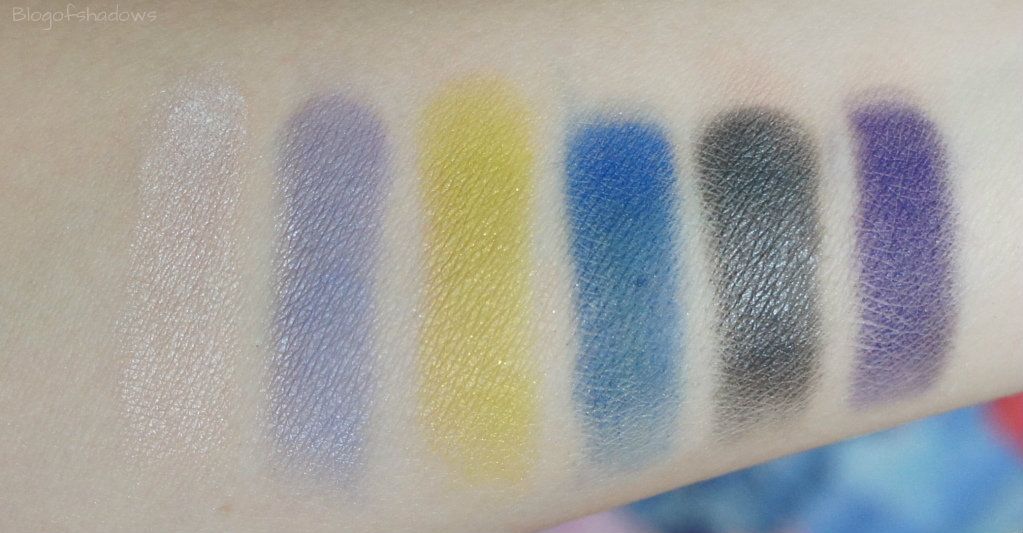 In front of window lighting.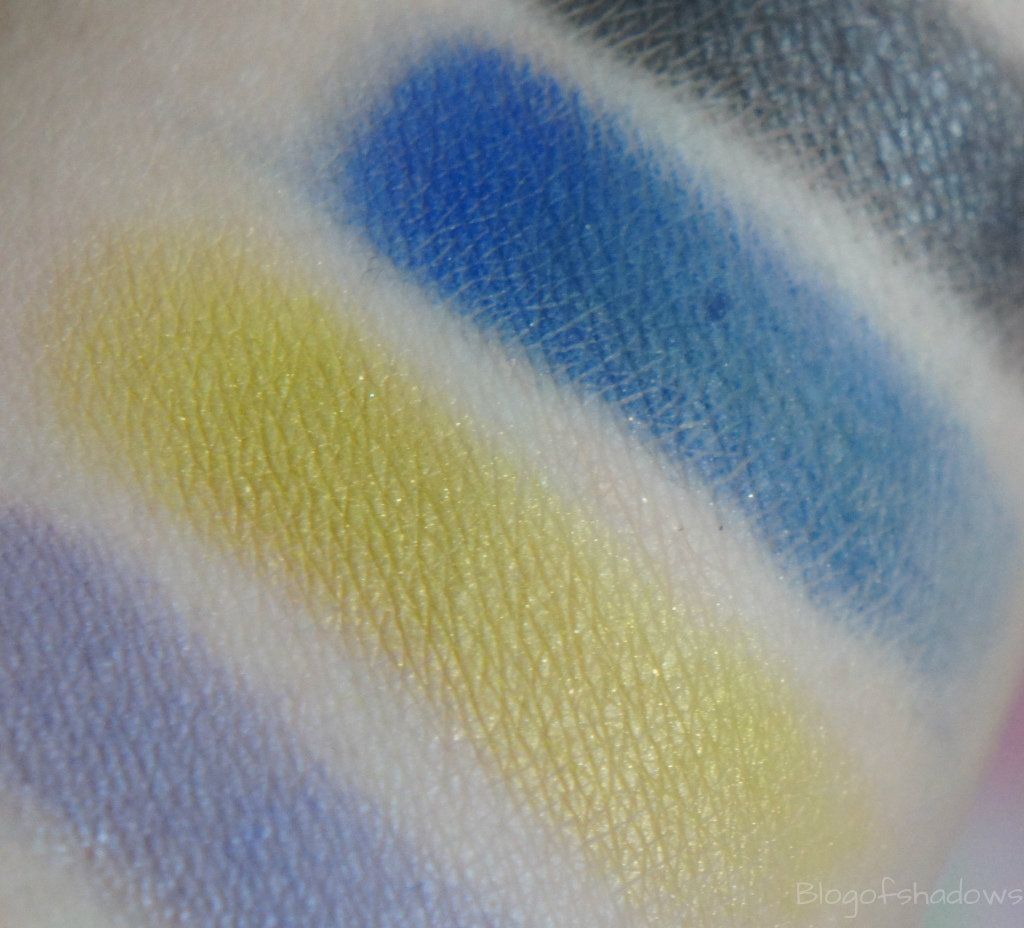 Look at the pretty blue sheen Pandora has and it looks so boring in the pan!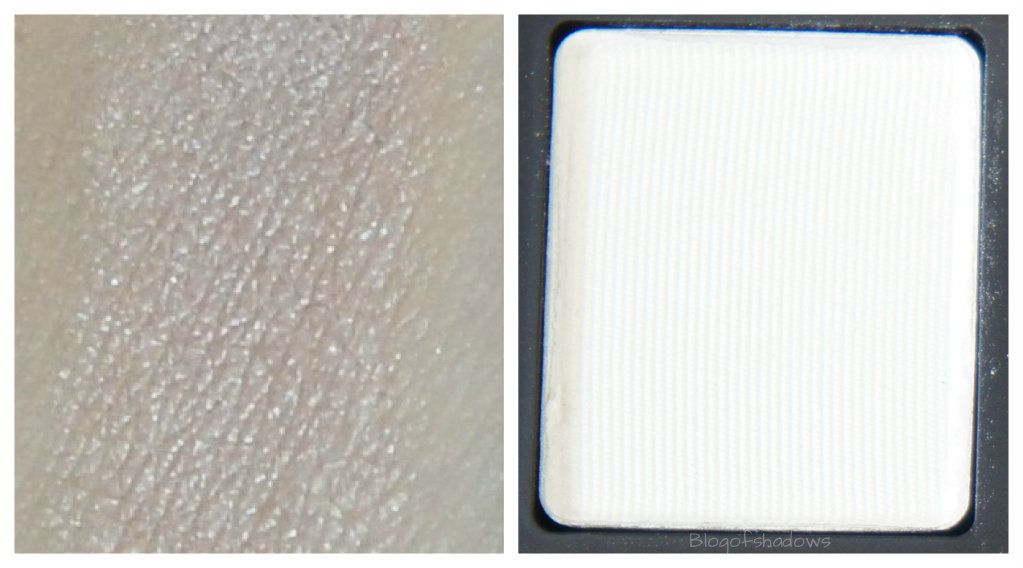 Pandora I
Jolie Poupee
Jolie Poupee let me down a little bit. I was expecting a gorgous pigmented lilac, but it comes out as rather sheer and requires a lot of building up. That's not to say it can't be used though, when built up enough this shade is gorgeous and has a really pretty dusty look to it. This makes the most gorgeous all over lid colour. It blends really nicely too. This shade can be bought in duo form here.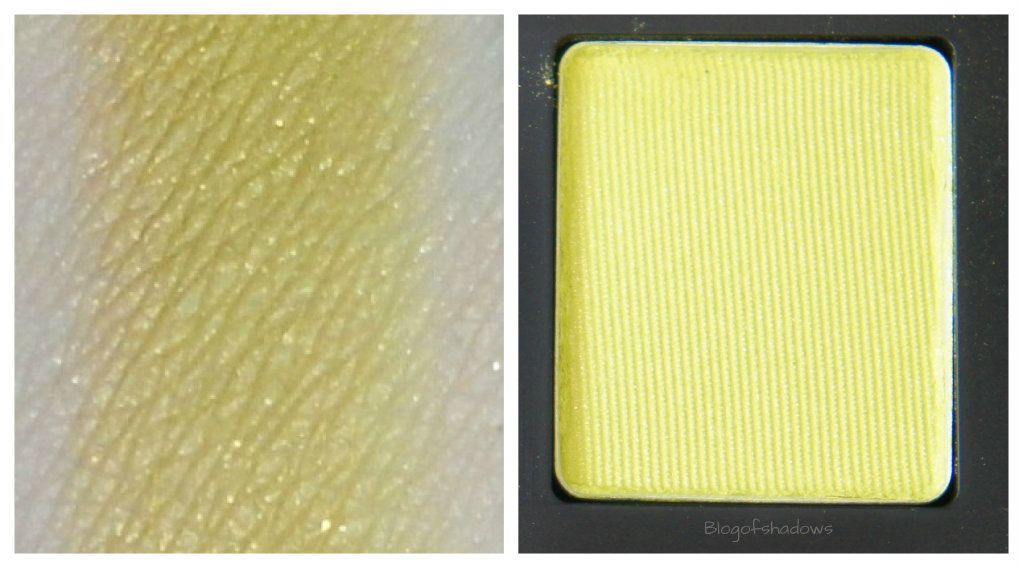 Rated R
Rated R is just wow! Despite what you see in the picture this shade is the most shimmery in the palette and a lot more chartreuse in real life. It has a sort of greeny edge to it which can be more seen on the swatches on my arm. It is amazingly pigmented for a yellow shade and blends really nicely. Definitely the star shade of this palette and so eye catching. Rated R can be bought in duo form here.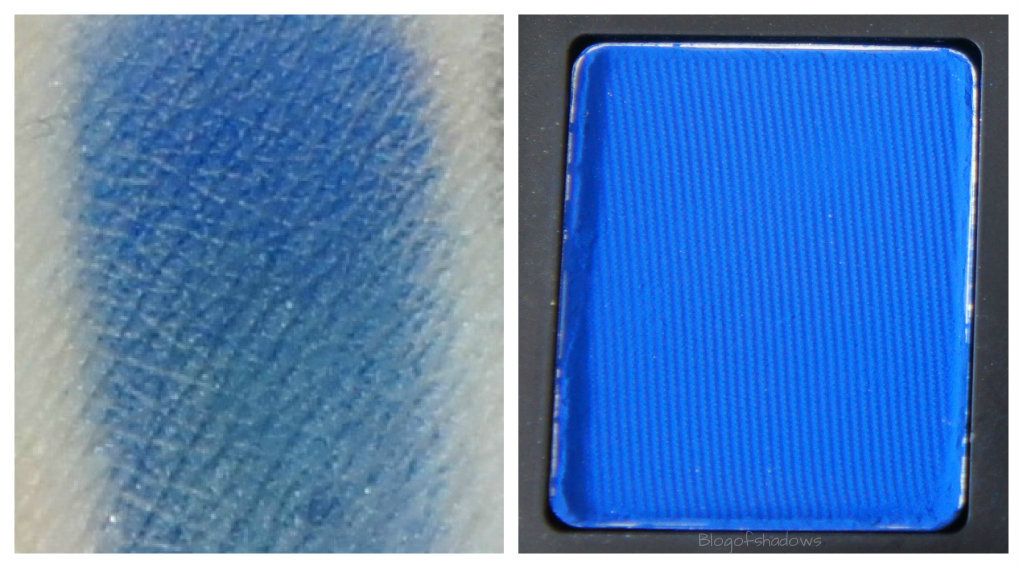 Outremer
Outremer is a brilliant electric blue. As far as I can tell, its not completely matte, with a little tiny bit of shimmer included but really it just comes across as matte to me. As you can see on my arm like with typical mattes this is quite dry and stiff. However on the eye, none of this came across, it went on quite nicely and pigmented. My only issue lies with blendability. It is so hard to blend like many mattes out there. Outremer can be bought on its own here.
Pandora II
Look at how boring Pandora II looks in the pan. I was literally like "Oh another matte black.. great!" but swatched this is so totally a different story. It has this blue navy sheen to it, which is eye catching and pretty. This does not transfer if you just use it in the crease or as eyeliner, it only really comes across when applied as a block colour, but really pretty nonetheless. This was nice to blend also. This can be bought in duo form here along with the first shade in this palette.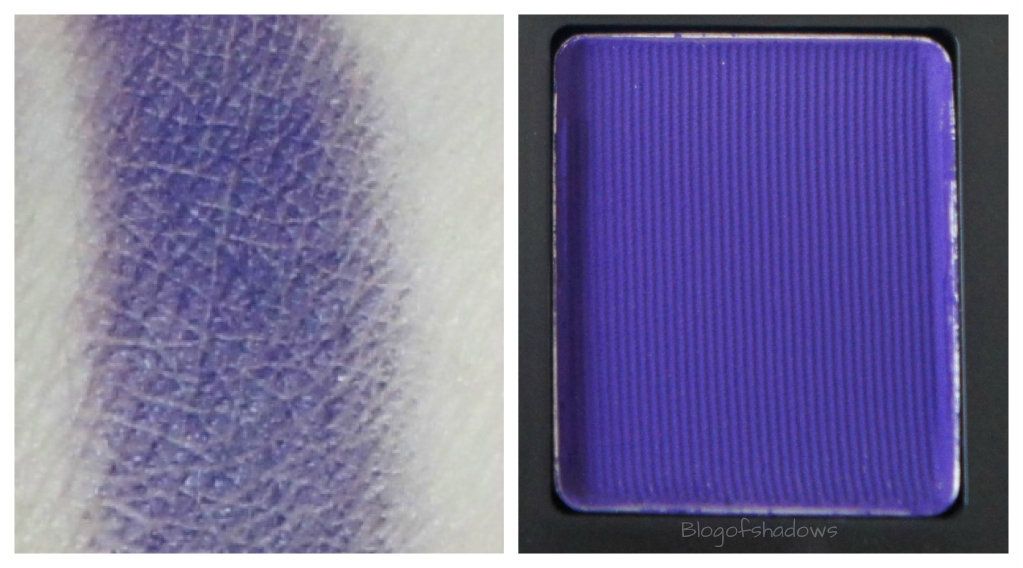 Daphne
Daphne is such a nice vivid purple, I have nothing like it. It would make a really nice smokey eye because it has that certain smokiness to it when blended. It suffered from the same dry problem as Outreamer but again transferred a lot nicer to the lid. It was a little bit more blendable too. Daphne can be bought on its own here.
Overall I am so so happy I got this palette, I can see myself having a lot of fun with this and already have a look planned in my summer series using this (sorry about lack of looks recently by the way, reviews have sort of taken over but I promise I'll be posting some soon!). The shade selection is awesome, just so so fun, bright and has some great smokey eye combos. The colours are really well pigmented but do require a good primer and some building up though. I think if like me, you are looking to getting into some Nars eyeshadows, having never experienced them before this palette (or American Dream which I reviewed here) are perfect because they contain all permanent shades which feature in some duos/singles. I also love the fact that the Pandora duo is in this palette so check your stash, you get both colours from that duo in this palette so while it may not be worthwhile to some, it was worthwhile to me as that palette was on my wishlist! A couple of things to note though, make sure you have a good blending brush because some of the shades are a little stiff. I found the fluffier blending brushes did the best job.