Review: Nars Foreplay Cheek Palette
Hi everyone! So a little while ago I bought the Nars Foreplay Cheek palette, I was pretty gutted at first, thinking I might have to pick it up when I go on holiday to the USA, but then remembered SpaceNK do the US exclusives. So I hopped on down to SpaceNK and picked me up some palettes!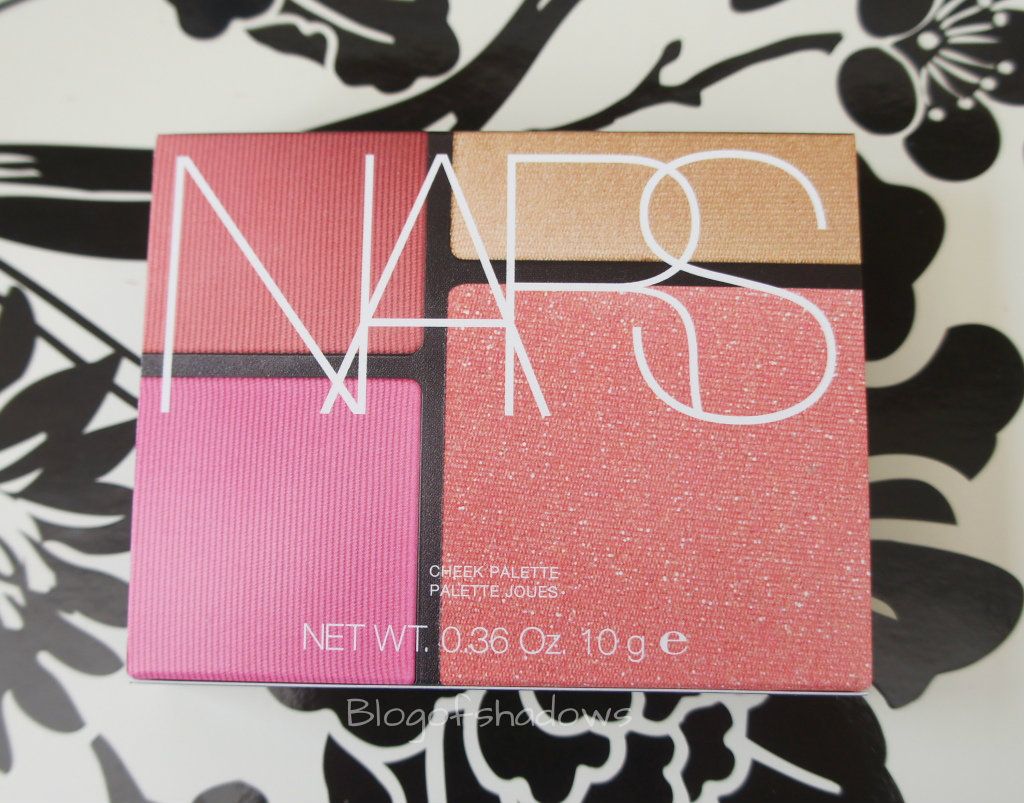 I already have Orgasm, but decided I still would like this seeing as it has four colours and they all looked exceptionally gorgeous! The front of the palette is a little sleeve, showcasing the four colours you get inside. Take that off and it reveals the normal black Nars box you usually get. I think the sleeve is very visually appealing but also a bit misleading. I will tell you why later.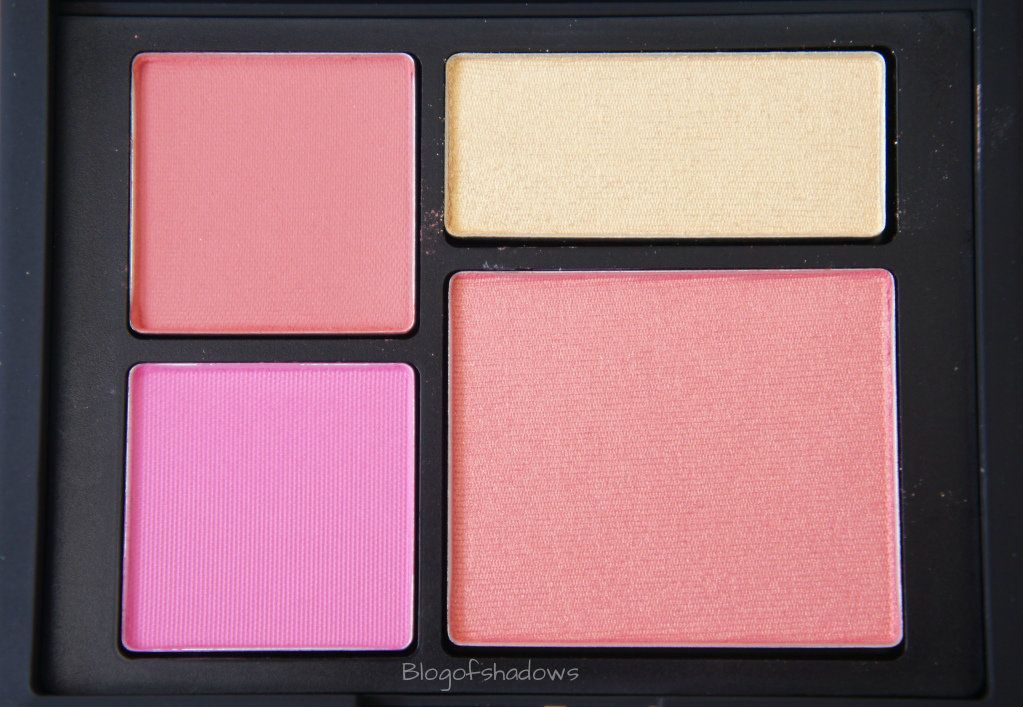 The first thing I was kinda shocked at how little you get in the palette. I feel like the sleeve misleads a little bit, as you are expecting these great huge pans but in reality only Orgasm is the main shade and the others really are quite hard to get a brush in. I had to use the smallest blusher brush I own (The MAC 116) to be able to fit into them. I guess I thought based on the sleeve image, I would be getting a lot more product! You have to agree though, the colours are absolutely beautiful. So here is a fun fact...if you put all the shades in this palette together, they make Orgasm! Its very easy to see how it does this particularly with the first shade and the highlight shade. So in theory this palette is not a blush palette with some fun individual shades, but an ode to Orgasm, pulling out all of the elements of it so we can wear them on their own!
So lets look at them...
Shade 1
Shade 1 on the cheeks.
This shade is very very similar to Orgasm. If compared closely you will notice this shade is basically Orgasm without the shimmer. I found even though this was a matte, this was very blendable and didn't apply patchy. It was a lot easier to work with than shade 3 (we will get to you in a minute shade 3!) and was an all round great formula. I have no idea how it is was different formula wise to the third shade, which was an absolute patchy nightmare, but overall I really liked this. This would be fantastic if you would like to try Orgasm without all the shimmery glittery goodness, but still the pan is very small and I would have loved it to be a bit bigger, since it is a pain putting the brush in without getting it in other shades too! This shade is definitely a winner in my books though!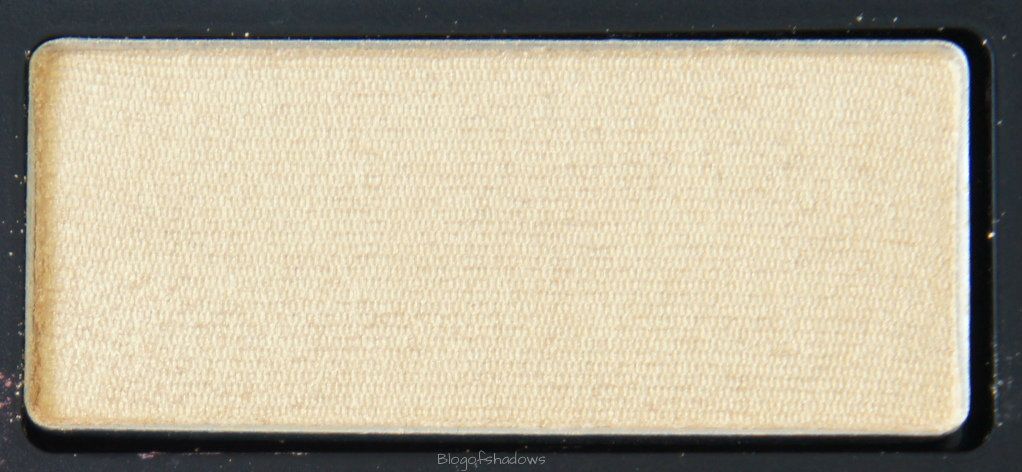 Shade 2 - highlight

Since the shades aren't named in the palette, I am simply going to refer to this as shade 2 or highlight. This highlight is a very pretty goldy highlight with a fair amount of shimmer and gold flecks. Its really easy to see how this is incorporated into Orgasm simple because the very distinct goldy shimmer you get in Orgasm is replicated in this highlight. Its nice but very hard to pair with orgasm but its way too much shimmer. It is also hard to pair with mattes blushers because it doesn't seem to blend in as nicely and looks too obvious. I am still trying to find the perfect way to use this.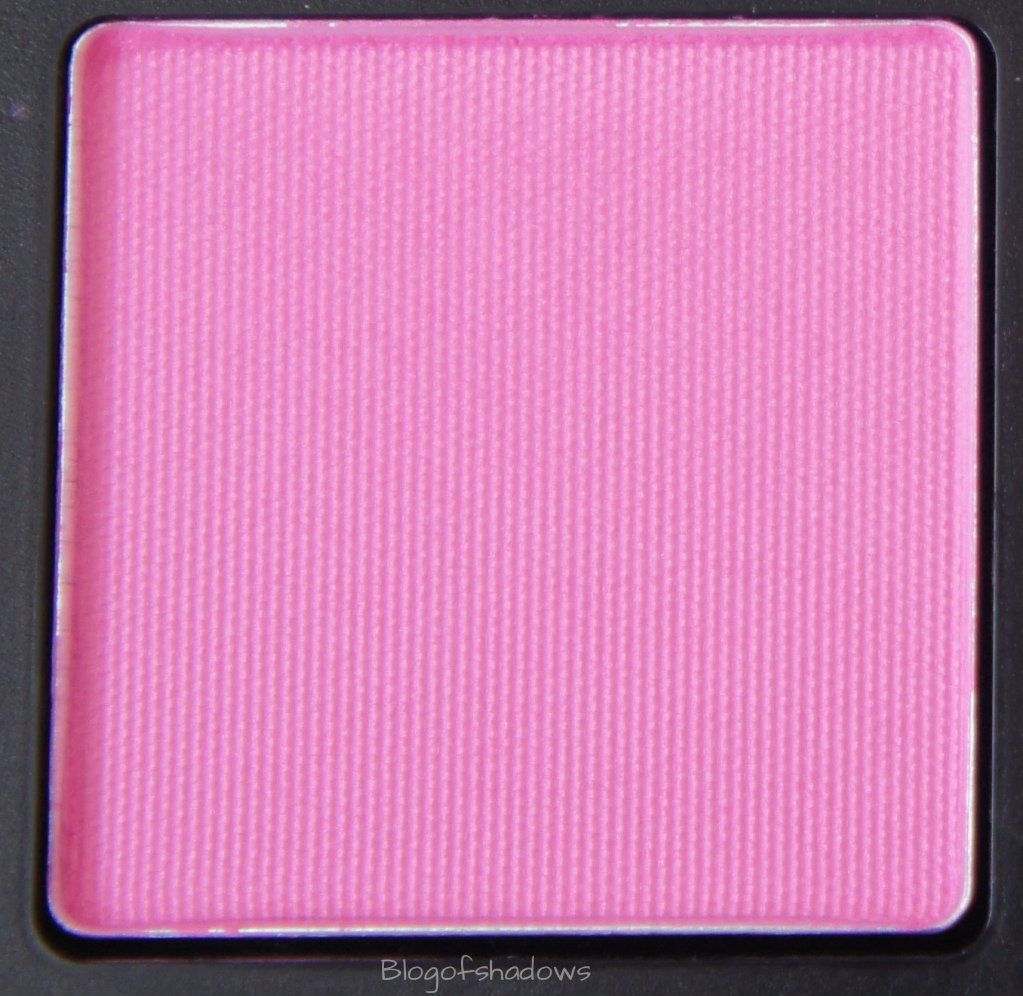 Shade 3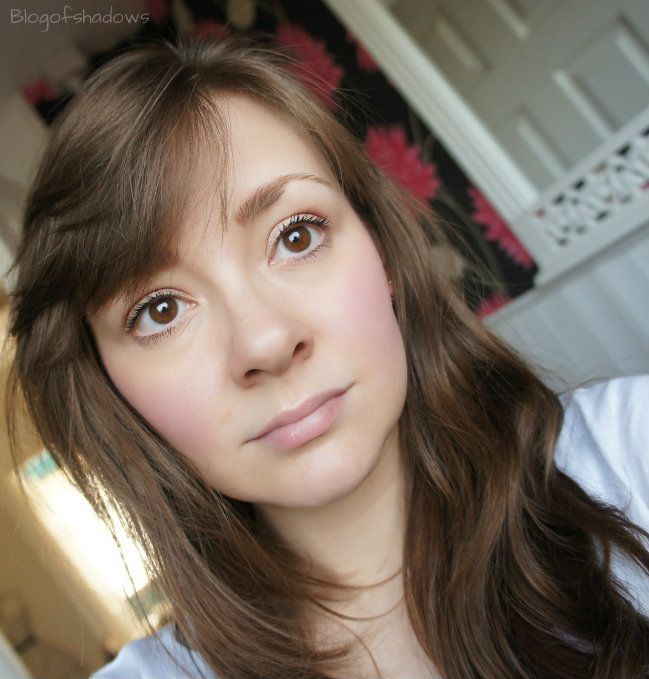 The third shade is a stunning blue toned bright pink. It really stands out in the palette and I was super excited to try it. I had to use my MAC 116 brush since these pans are quite small. When I applied this shade I found it stiff, but being a matte I expected that. But man oh man is this stiff. When you put it on your cheeks it is SO hard to blend. If you have a better base for example foundation, it becomes a little easier but at the end of the day I don't wanna have to work hard to make a blusher work for me. The end result is very very nice though. It is like that glow within that I described in my Chanel Horizon Blusher review. It doesn't look like you have a lot of blusher on at all and instead gives that fresh pinched cheeks look that every woman desires. Its just such a shame that it doesn't blend! Definitely requires a light hand. I found the Real Techniques Blusher Brush was the best brush to blend this out with, just such a pain to get in the pan!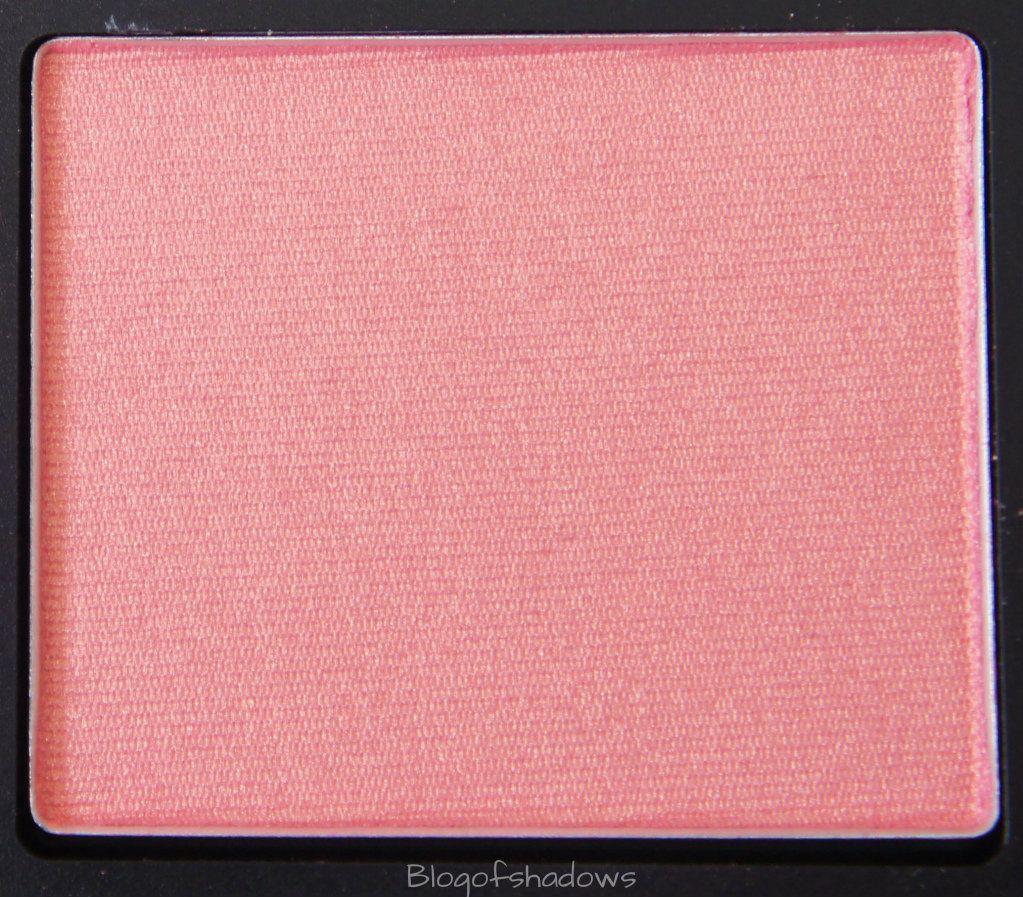 Nars Orgasm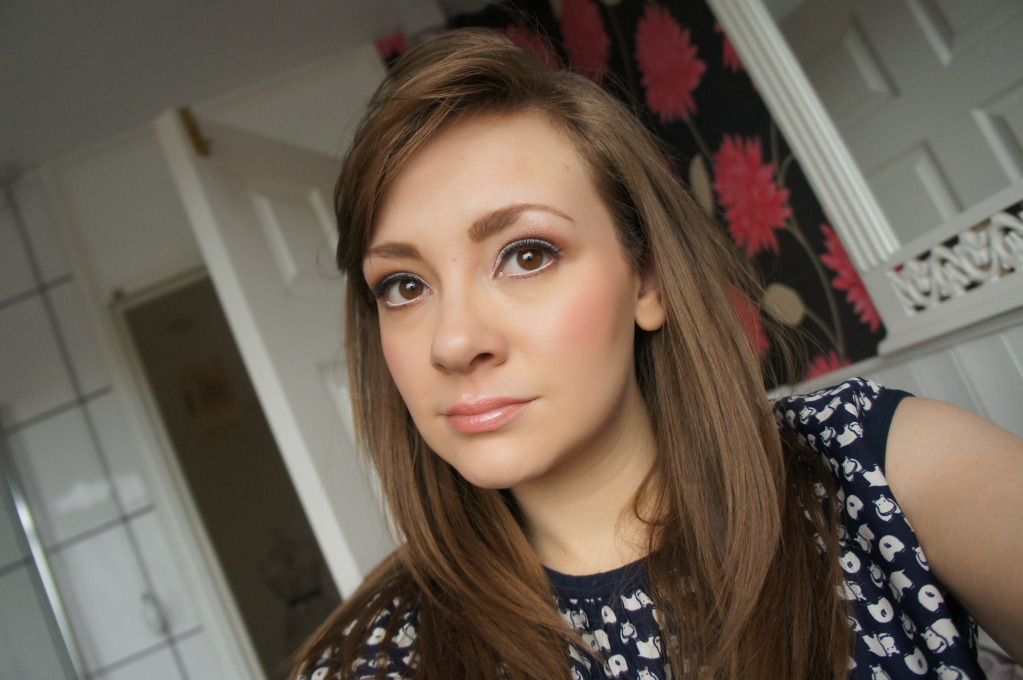 Orgasm on the cheeks
You either love Orgasm or you don't. I really didn't do much research before I bought and subsequently felt underwhelmed by it. While it is a beautiful colour, its far too shimmery for my liking and can only really wear it if I have nothing else going on with my face or its just too much. That being said, when I do wear it I get compliments from friends/family saying I look glowy, which is always nice. I do think Orgasm is a great product and photographs really well on the cheeks. If you don't mind your shimmer you won't mind Orgasm.
Overall, this palette left me less than impressed. Sure I like the palette and I will definitely use it. But shade 3 is a pain in the bum to use, the highlight is difficult to pair with, the size of the pans are really badly designed and I would definitely say if you have Orgasm you could miss this. I am pleased I got it, but being Nars the quality and design should have been better thought out and the formula on shade number 3 especially.
If you are interested in buying this palette and are from the UK, no fear! It can be purchased exclusively from SpaceNK here for £39.50. I myself love purchasing from SpaceNK because it is free shipping over £60 and they are over generous with the samples they throw in! Can't beat that!