FOTD #7: My Everyday Summer Make Up
Hello everyone! I thought I would take the chance to show you my everyday make up for the summer (what summer?!). I really favour neutrals and golds when the weather heats up and on milder days, go for bright colours to perk me up. This is sort of my go to make up and I actually thought I would try and incorporate a tutorial into the mix. Let me know if you like this!
I actually used my new Sleek palette for most of this look, it is the new Limited Edition Glory Palette because it has the most wonderful mix of colours. The only thing is lacking is a dark brown to make the palette complete but who doesn't own a dark brown! I also am in LOVE with their new honour blusher, so so gorgeous for the summer.
So I hope you enjoy this look and tomorrow I hope to bring you something super colourful (and also perhaps Disney-ish...)
Products Used:
Urban Decay Primer Potion
Urban Decay Liquid Liner in Perversion
Sleek Glory Palette (Limited Edition but available now!). I used Tube as a highlight and in the inner corners and Overground all over the lid.
MAC Dashing Lassie Quad Colour in Buckwheat (But any dark brown will do).
Random Revlon Lashes
MAC Lingering eyebrow pencil
Benefit High Brow
Sleek Honour Blusher (Limited Edition but available now!).
Garnier Miracle Skin Perfecter BB Cream
Garnier Tinted Eye Roll on
Nars Orgasm Lipgloss (A new addition but definitely a new summer staple of mine!)

Prime eye and place a dark brown eyeshadow into and slightly above the crease.
Blend the eyeshadow upwards
Add a bit more brown to the crease to add depth and then apply a white creamy eyeshadow such as Nyx Jumbo eye pencil (or in my case benefit high brow but shushh!) to the tear duct area.
Apply a white colour to the tear duct and a creamy colour to the lid. (I used the Sleek Glory Palette in colours Tube and Overground.)
Line eyes with a black liquid liner.
Apply white eyeliner to the waterline.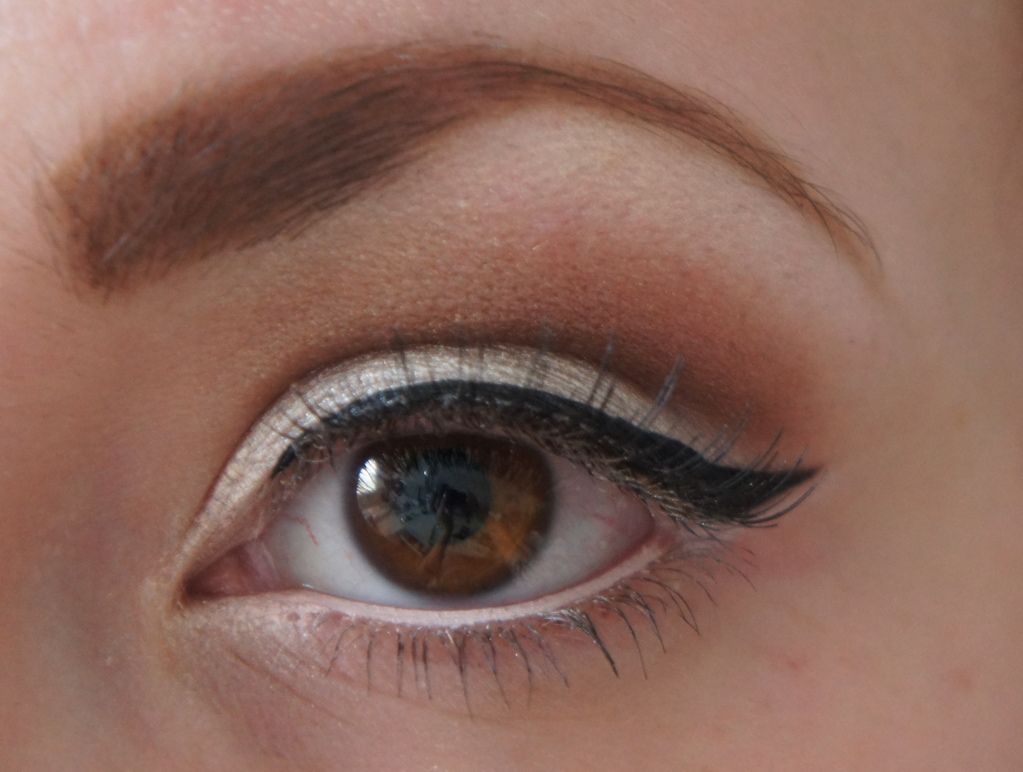 To finish fill in eyebrows, add some false lashes or mascara of your choice and add a brow highlight!

Here is the finished look!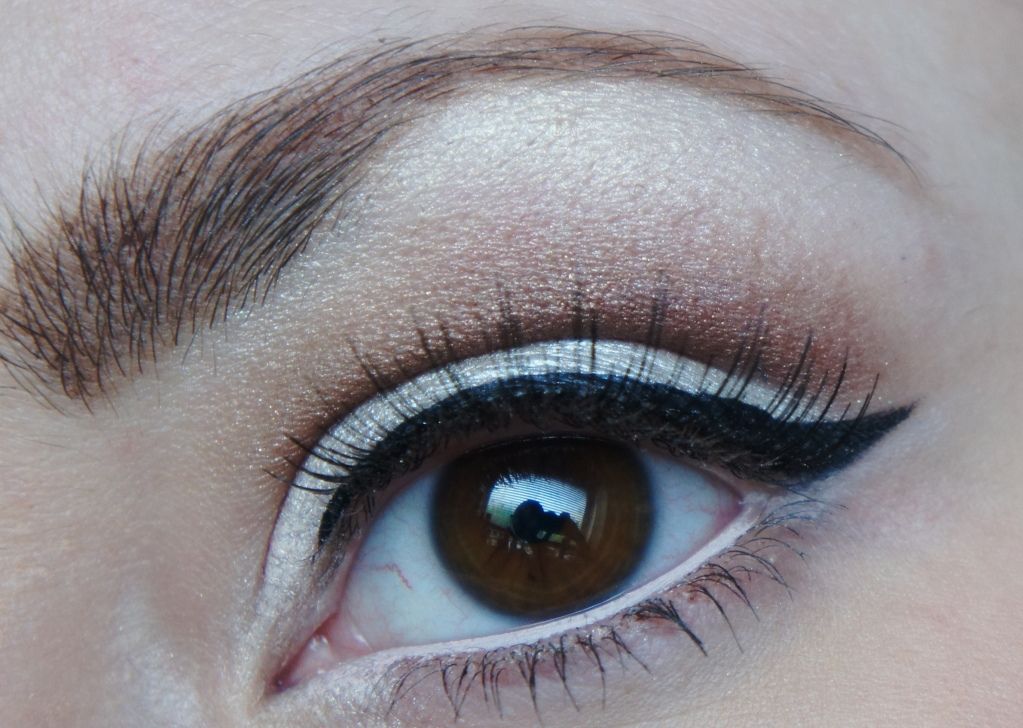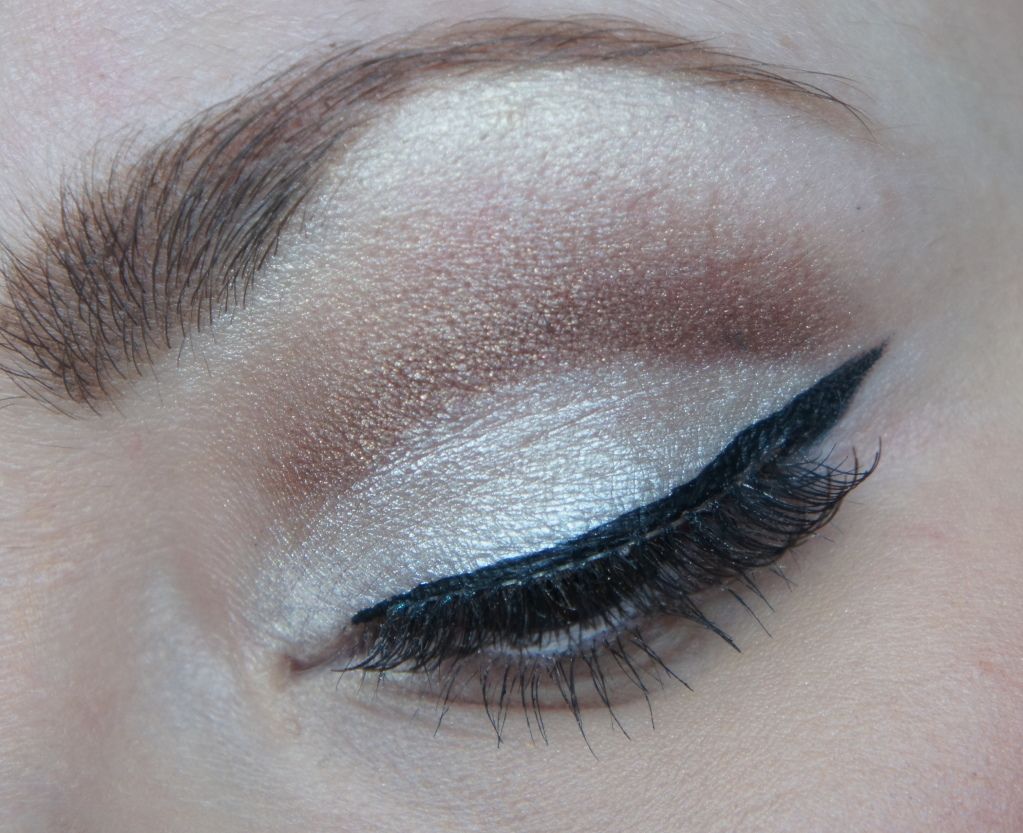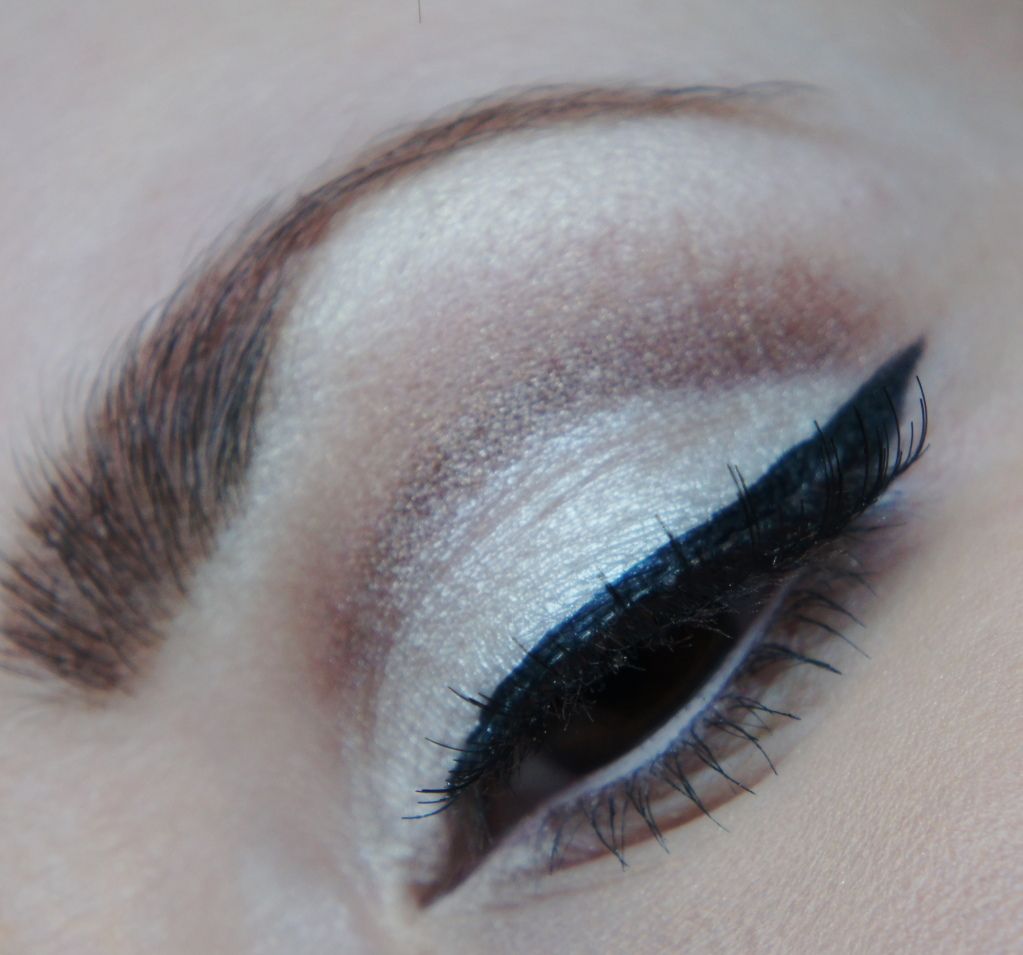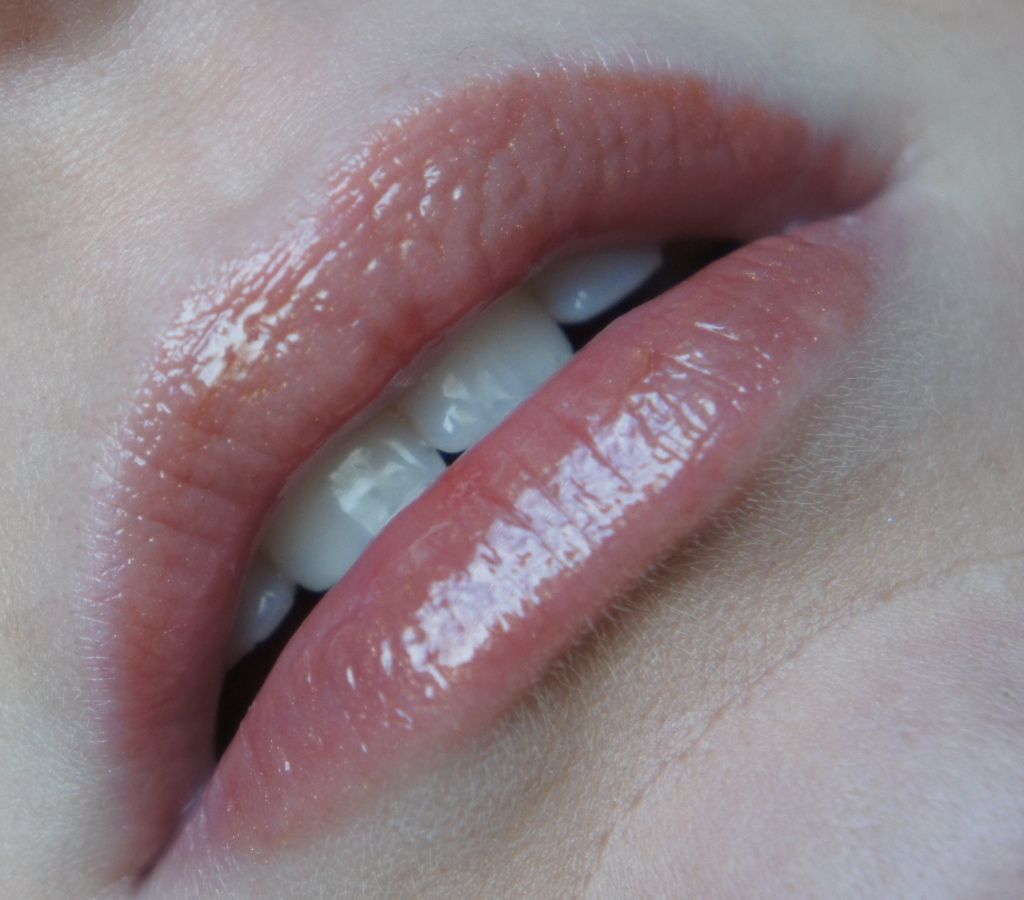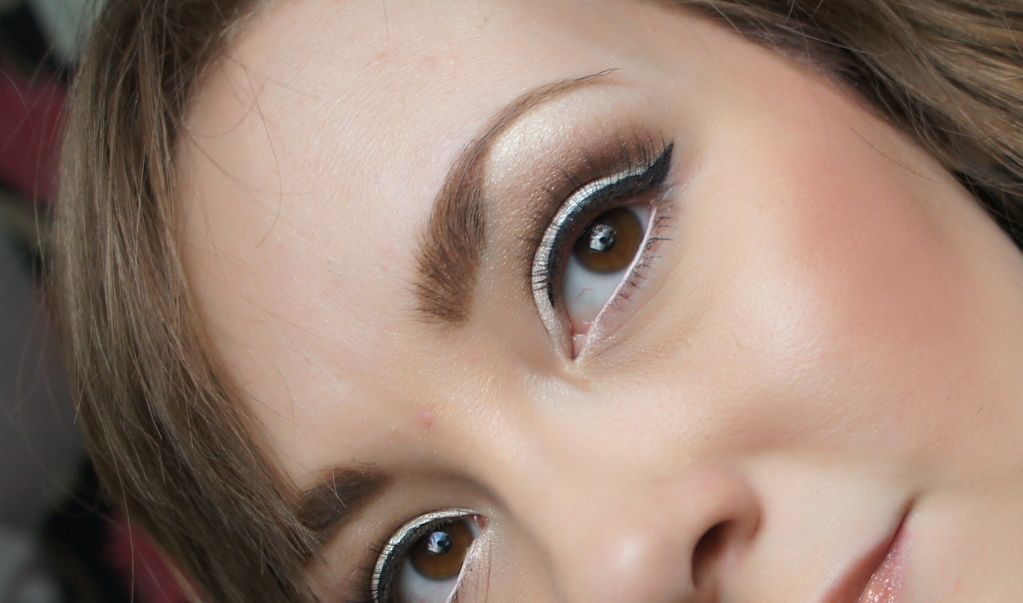 How absolutely beautiful is Sleek Glory Blusher?! Can't get enough of it!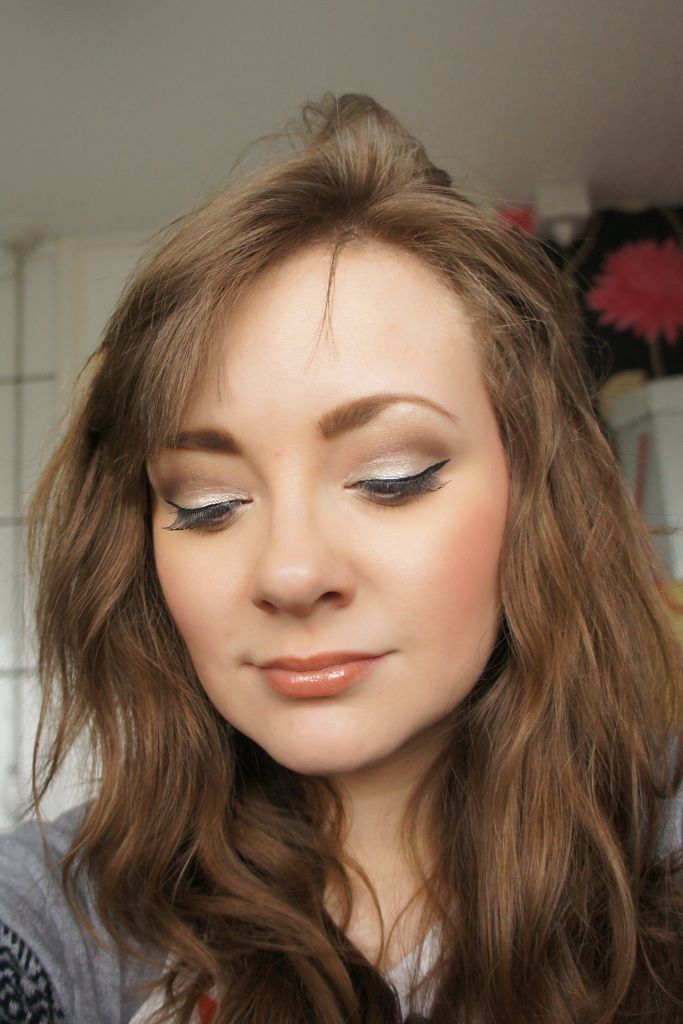 If anyone would like to see more looks with the Glory Palette or even a review I would be more than happy to oblige!
Until next time!