Disney Series/Collab: Sleeping Beauty Version 2.0!
Hello everyone! I am back today with another Disney inspired look for you all. As you know Lisa over at Lisa's Leisure is a real life friend of mine. We decided to bring both of our Disney Series posts together and Lisa will be doing Disney Villains and I will be doing their good guy counterparts! I am really looking forward to seeing what Lisa comes up with (although I do think we have it the wrong way round, Lisa is such a saint, definitely not a villain!)
This week Lisa is doing Maleficent (such a badass villain by the way) and I am redoing my Sleeping Beauty. For those who are newer to my blog I did Sleeping Beauty way back in the day (check it out here!) when I didn't have such a good camera. I am so happy to be redoing it and can see I have really improved my make up application from last year! Its crazy!
My inspiration for this look was the fairy's. They all have different colours and my favourite scene is where they are fighting over which colour the dress should be! I also included a tutorial! :)
Products Used:
Urban Decay Primer Potion
Sleek Circus Palette. I will include colours below since they did not have names!
MAC Pro Longwear Foundation and Garnier Tinted Eye Roll on
MAC Briar Rose Beauty Powder (How approriate!)
Urban Decay Liquid Liner in Perversion
Maybelline Pink Fizz Lipstick
Random False Lashes (sorry!)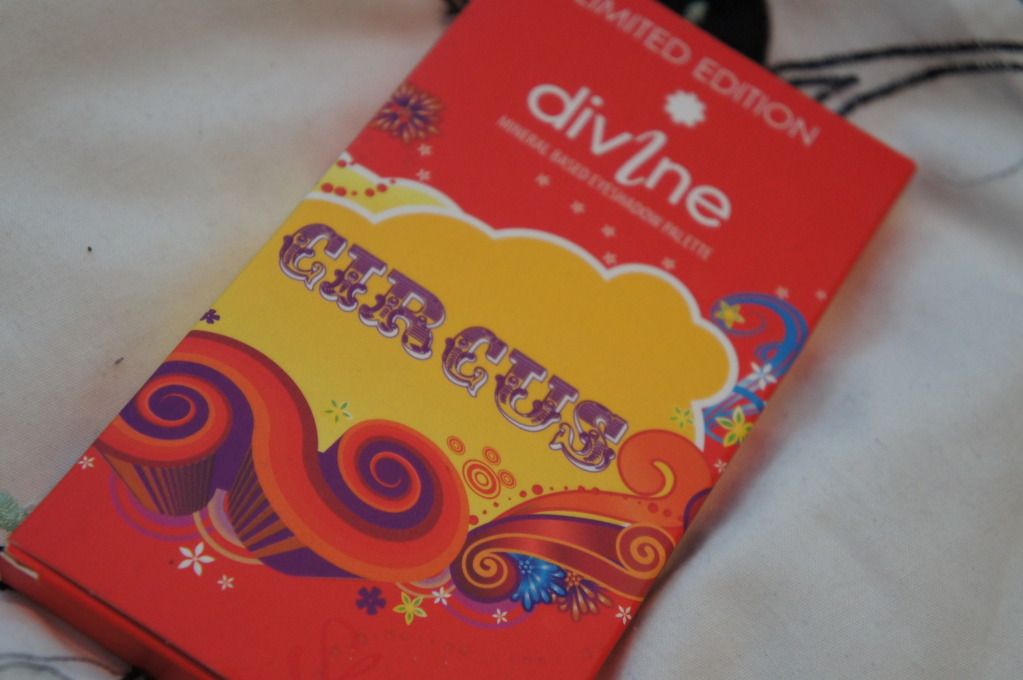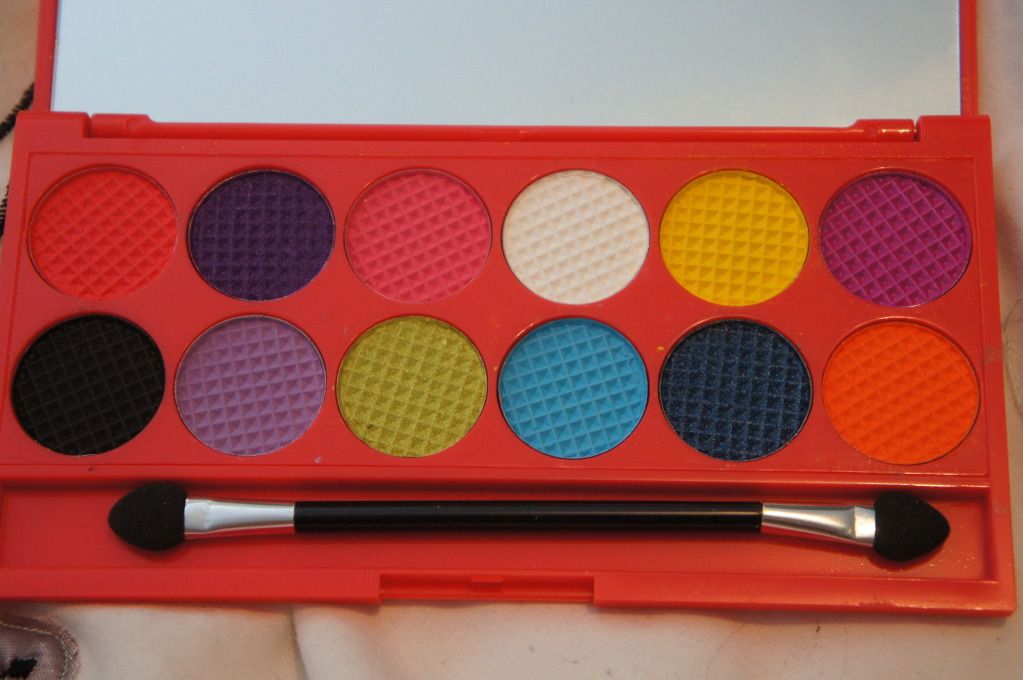 The older sleek palettes don't have the colours named, so I added a picture, maybe it will help!

1) Prime eye and blend the hot pink shade above the crease
2) Apply the blue shade to the entire lid.
3) Add the green shade to the inner corner

4) Add the purple colour in between the pink and blue as a transition colour
5) Fill in brows and use the white colour to lightly highlight
6) Add a slick of liquid liner and bring the blue eyeshadow down onto the lower lash line.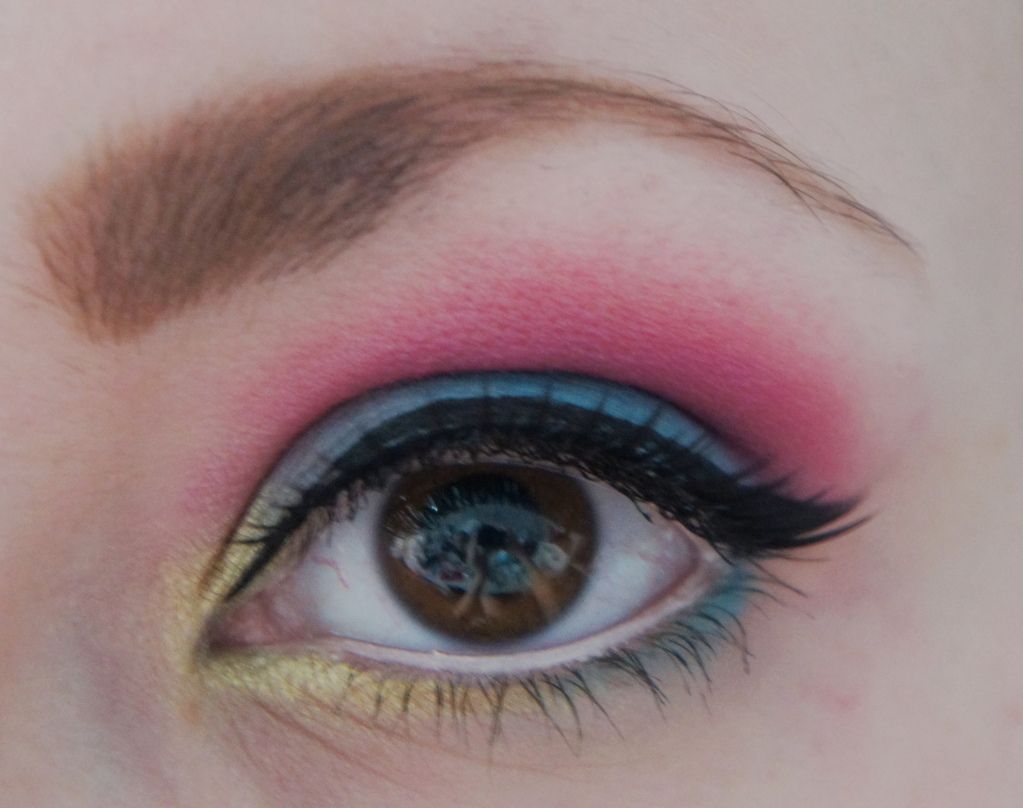 Add white liner and false lashes and your done!
Here is the finished look!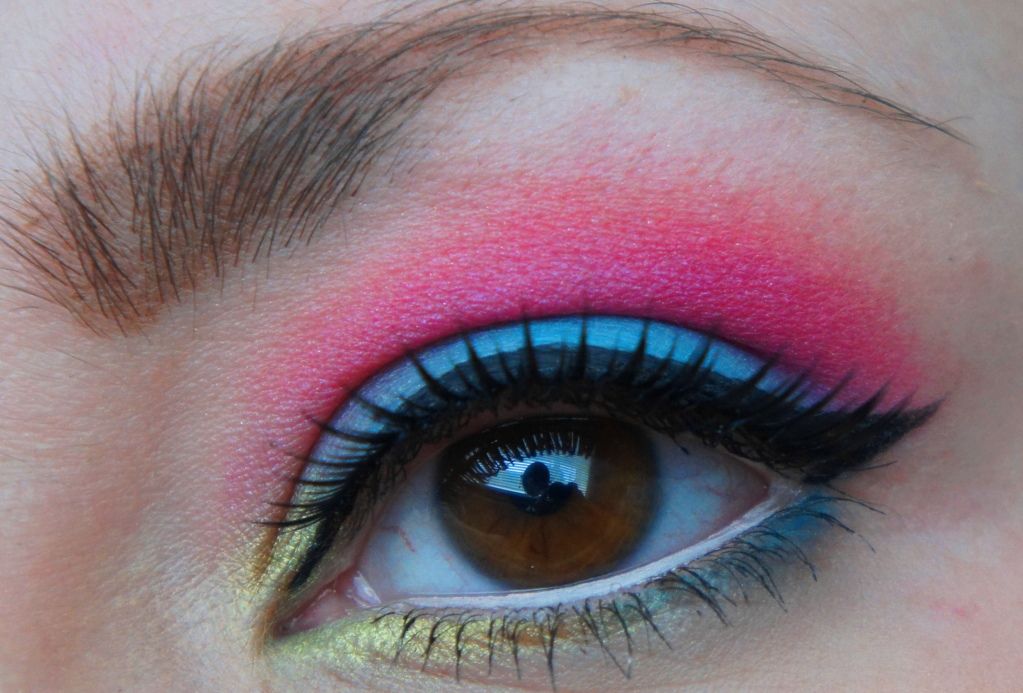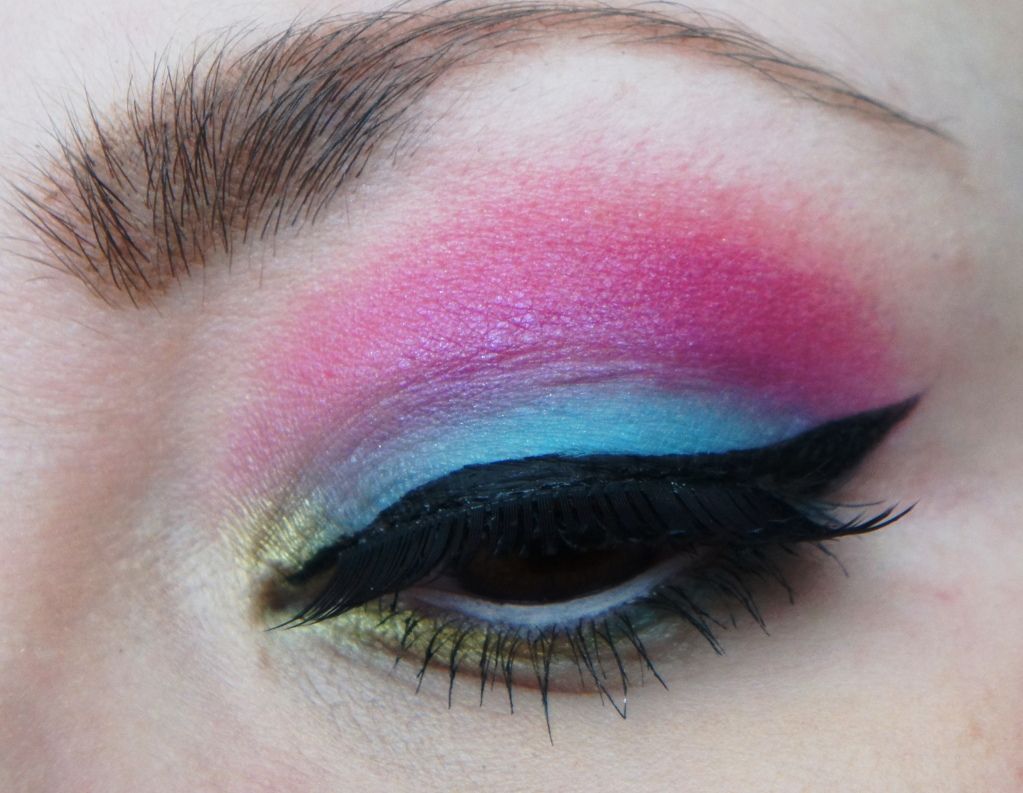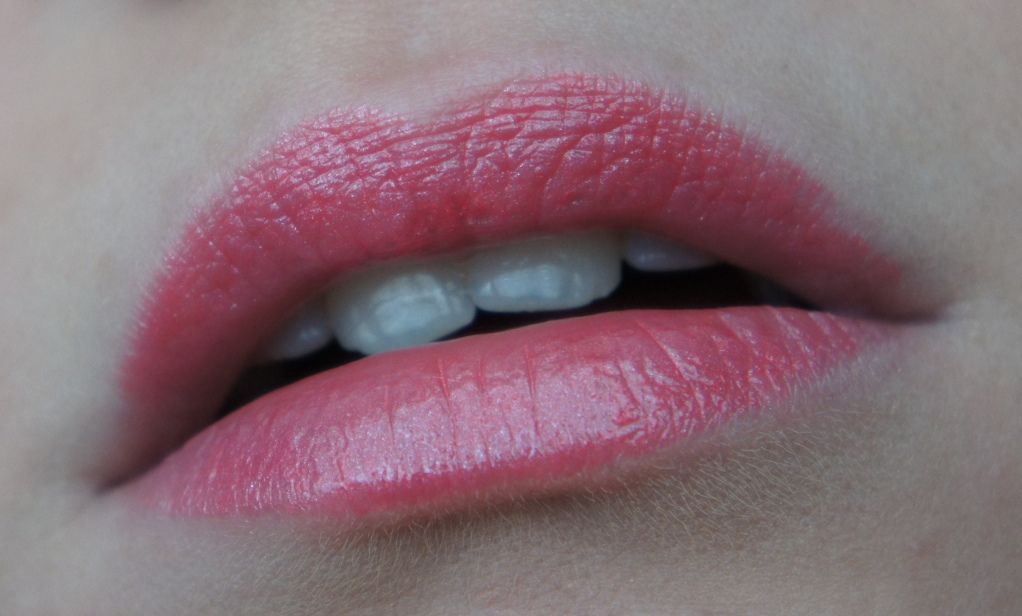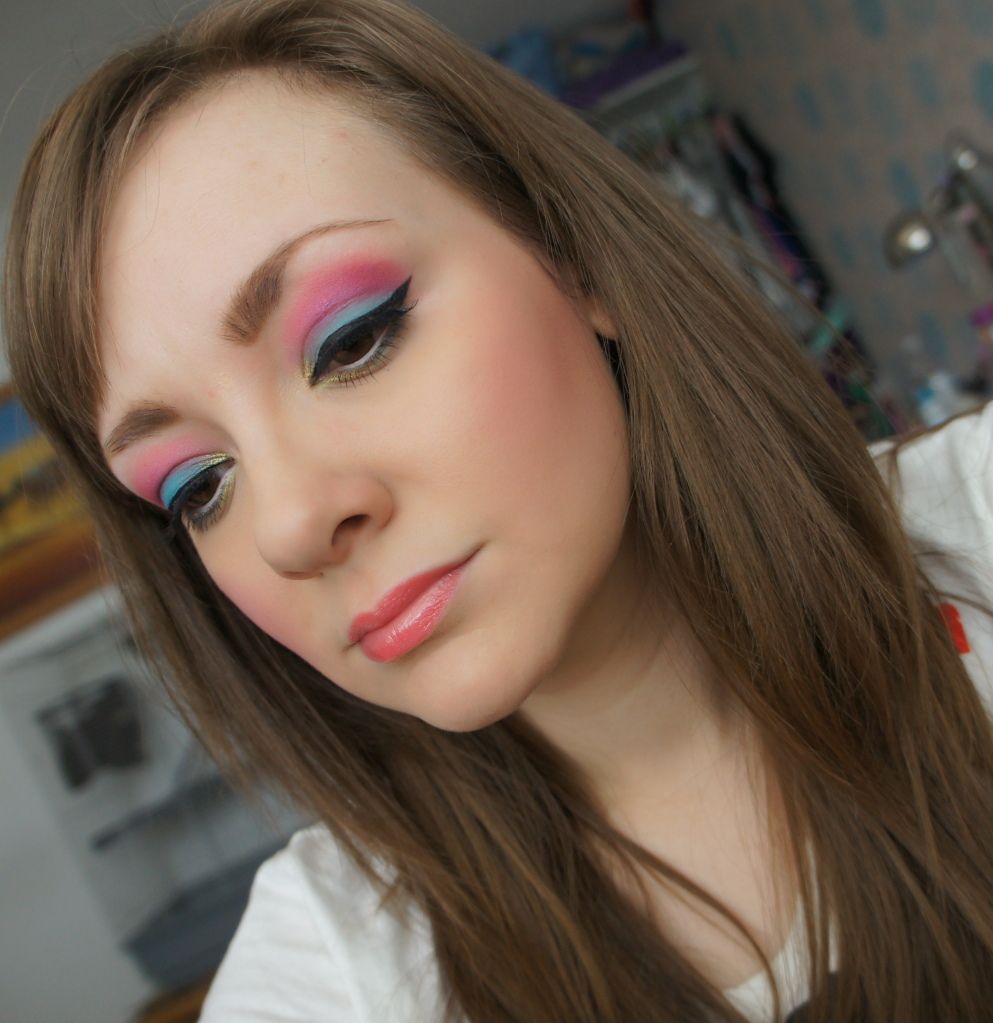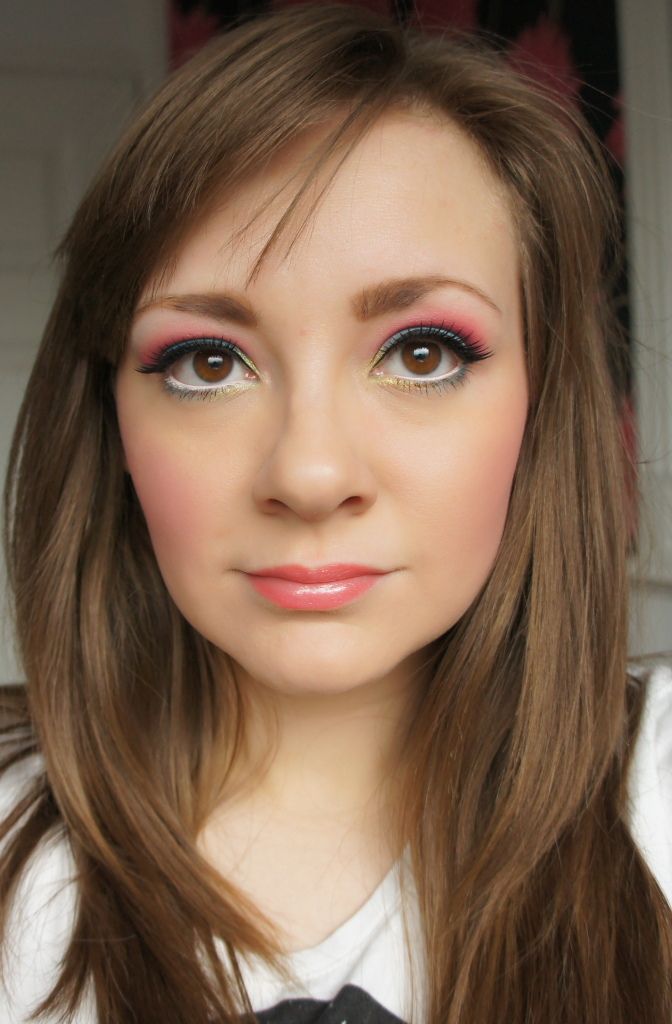 Wonky eye alert
So thats my finished look, how do you think it compares to my other one?
I think I have improved a lot! If you do want to see my not so great previous Sleeping Beauty post then click here.
Also go to Lisa's blog and check out her new Maleficent look!
Thanks for reading!