Lush Review: Space Girl Bath Bomb
Hello lovely lushies. My Lush stash is getting ridiculously low, its quite depressing. But today I found a nice little intergalactic surprise at the bottom of my Lush box and that was Space Girl. This was my second time using Space Girl (the first time it made me itch like crazy but I was having a bad eczema month!) so we will see how I cope this time.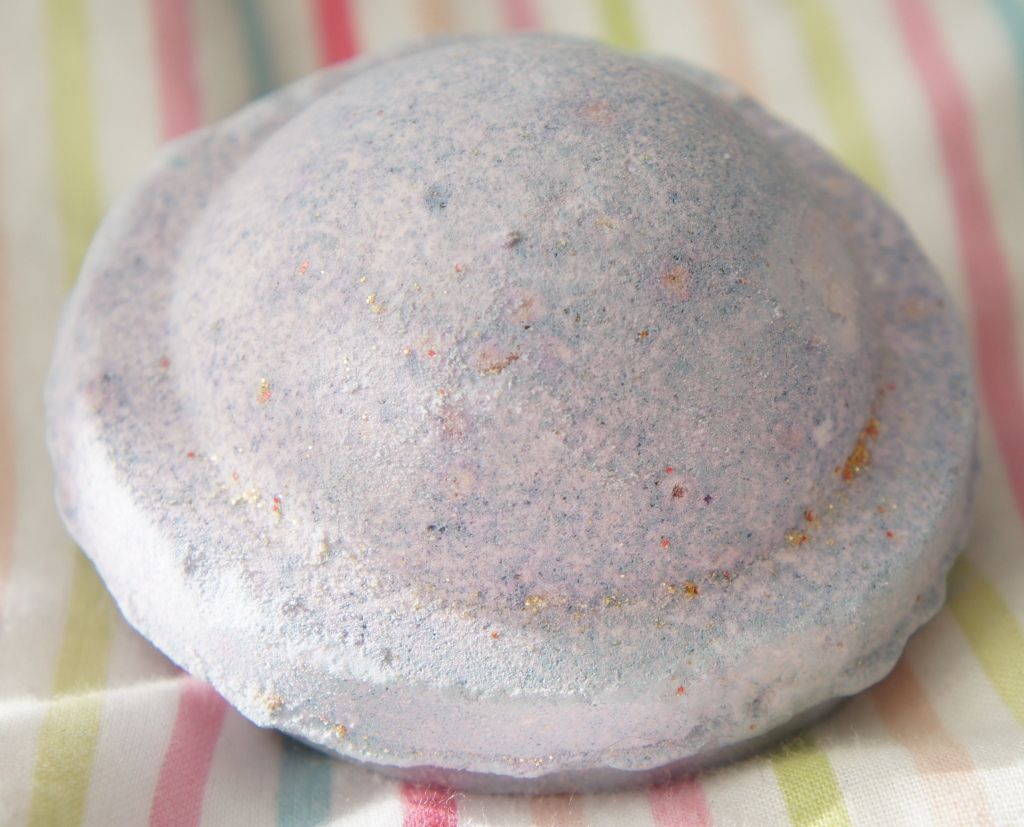 Space Girl is covered in Crimson and Gold Glitter and is a pretty light lilac colour. It is a very fun bath bomb to actually watch, when it hits the water it fizzes and flips and darts all around your bathtub! It is supposed to smell like parma violets and those little sweetie things you used to get in England but it smelt more like blackcurrant to me with a hint of lavender (even though it doesn't contain any!). The bathwater turns a really pretty (but not opaque) lavender colour and the glitter creates pretty swirly patterns in the waters. The glitter is a very very tiny amount and I couldn't find a trace of it on my skin or in the bathwater so don't worry if you don't like glitter. The smell was prominant on my skin afterwards and I keep getting pleasant wafts of it every so often. I can happily report it did not inflame my skin or irritate my eczema in any way! Yay! Overall I really liked this, it was relaxing, just the right amount of fragrance and for £1.95 you just cannot go wrong!