Lush Review: Rub Rub Rub Shower Scrub
Hello, today I decided to do a slightly different lush review. Usually I tend to do bath bombs and bubble bars but I'm expanding! :D
Rub Rub Rub Shower Scrub is an exfoliating salt scrub product. It costs £7.75 for a 330g pot (the biggest pot you can get). I happened to get it free with gift set so mine was a medium sized pot. I warn you now... this is not gonna be a postive review.
Rub Rub Rub can be used wet and dry, wet for a kinder and gentler scrub and used dry to really exfoliate your skin! When used dry I found it ripped my arms to shreds, I really didn't get on with it. When used wet it was slightly better but I found it did not exfoliate as well as other products I have tried. I don't know if I got a bad batch but mine was also very very watery, making it slippery and basically sliding off the skin before I could even rub it in.
To make matters worse I couldn't stand the smell. It smells very similar to the ocean, very salty with a hint of that very generic Lush smell you get. I just did not get along with this product at all. However I persevered and got through the whole tub (i'm not one to waste!) and found I was constantly left feeling unsatisfied with the product.
However I have read rave reviews about Rub Rub Rub, remember this is just my opinion! Fellow lushie lover and blogger Canadian Beauty also reviewed this product and its a firm favourite in her shower. You can read her review here to get a different perspective. But for now I'm going to stick to Buffy! :) You can purchase Rub Rub Rub here (for UK) and here (for US)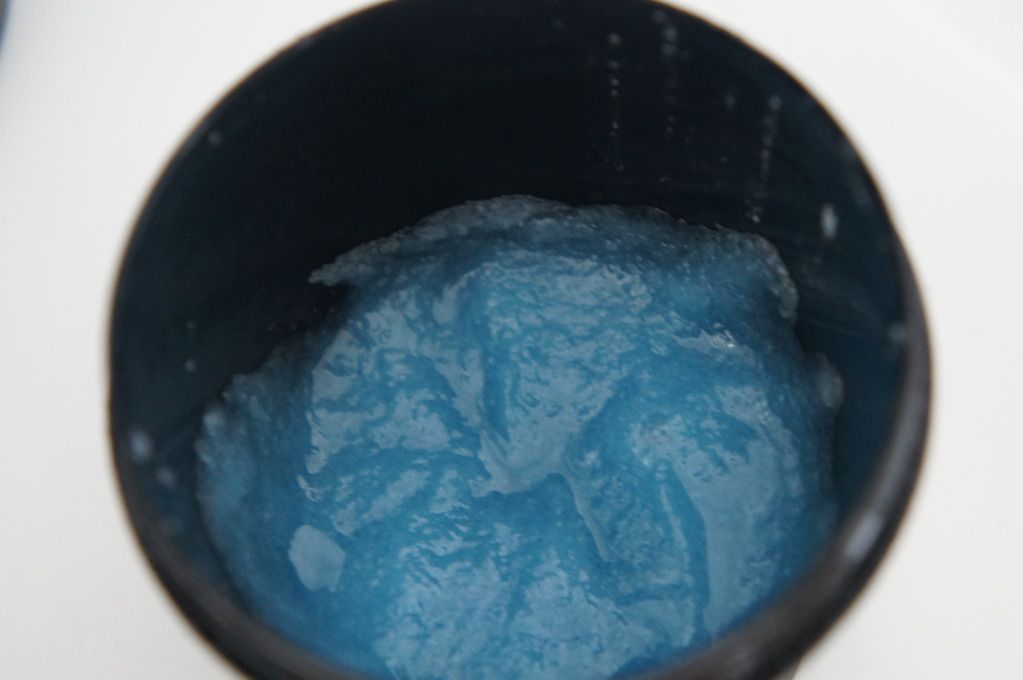 In other news sorry I have been a bit MIA this week. I took the weekend off because here in England, the Queen just celebrated her Diamond Jubilee and it meant celebrations for the whole country. I will be back to business this week though and have an look planned for tomorrow :) Toodles!