Lush Review: Mask of Magnaminty
Hello everyone (and fellow lushies!) Today I am going to be reviewing Mask of Magnaminty.
If you didn't know I am trying to save my pennies towards my holiday and because of this, instead of buying any new stuff I am trying to use up the stuff I already own. I used up all my Ultrabland cleanser so have been using other cleansers in my stash that don't suit my skin so much, in a bid to try and get rid of them. This means I have been breaking out pretty bad, due to changing up my skin regime and some of the cleansers don't particularly suit my skin type.
Thankfully Mask of Magnaminty has come along to save the day. I actually bought this mask for my boyfriend a couple of months ago (haha he would kill me if he read this!) for his face and back. It worked wonders so I began to use it too.
The mask is kinda clumpy and has a very thick lumpy consistency. It dries rather quickly compared to other face masks I have used. Within 10 minutes it is hard and ready to come off. Underneath reveals fresh, smooth skin. I love the feel of my skin after this, it feels so healthy and moisturised, it literally drinks this face mask up! I just love the smell too, anything minty and I love it! However the mint is not overpowering, it is very subtle and barely noticeable on your face so don't worry too much if you hate mint. This is one of the only Lush face masks that is not fresh, meaning it doesn't have to be kept in the fridge and lasts a lot lot longer than the average 2 weeks of a fresh face mask!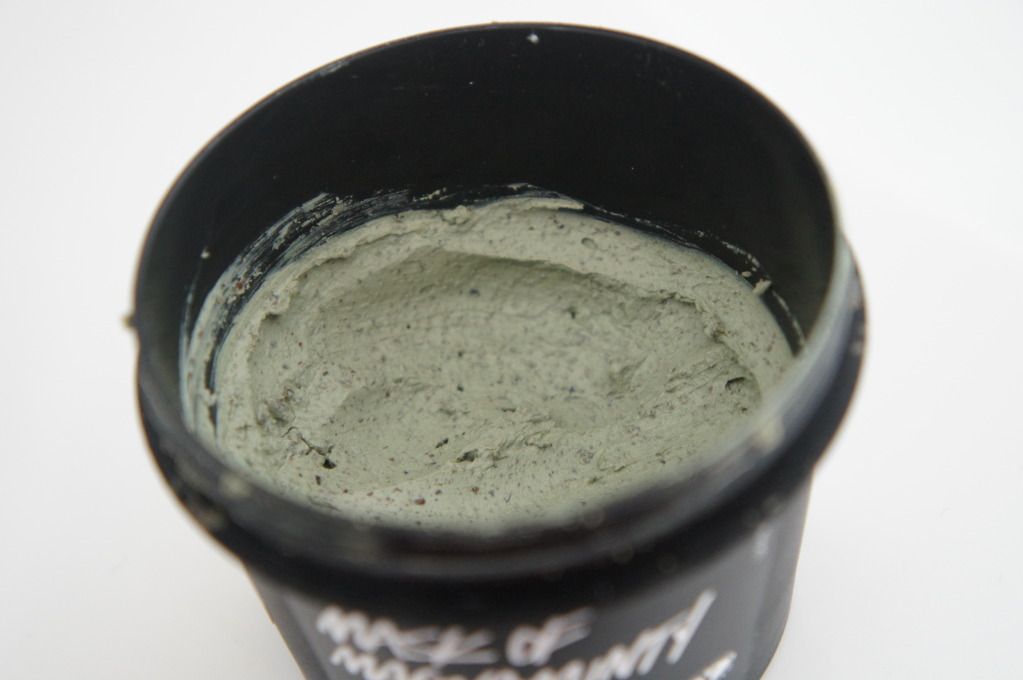 My skin type is dry/sensitive and I experience no problems with Mask of Magnaminty. It moisturises my skin and doesn't leave my skin feeling tight and gasping for air like some other masks do. It is great for oily skin too, my boyfriends skin is very oily and he is very prone to breakouts. The BEST thing about Mask of Magnaminty however is the fact it is amazing for spots. If I feel a spot coming on, I pop this on before bed and wake up and the spot has literally disappeared/considerably less red. I didn't believe it at first so have used it a further 3 times and every spot I had has been gone by the morning. If you didn't have a reason to buy Mask of Magnaminty you do now ;)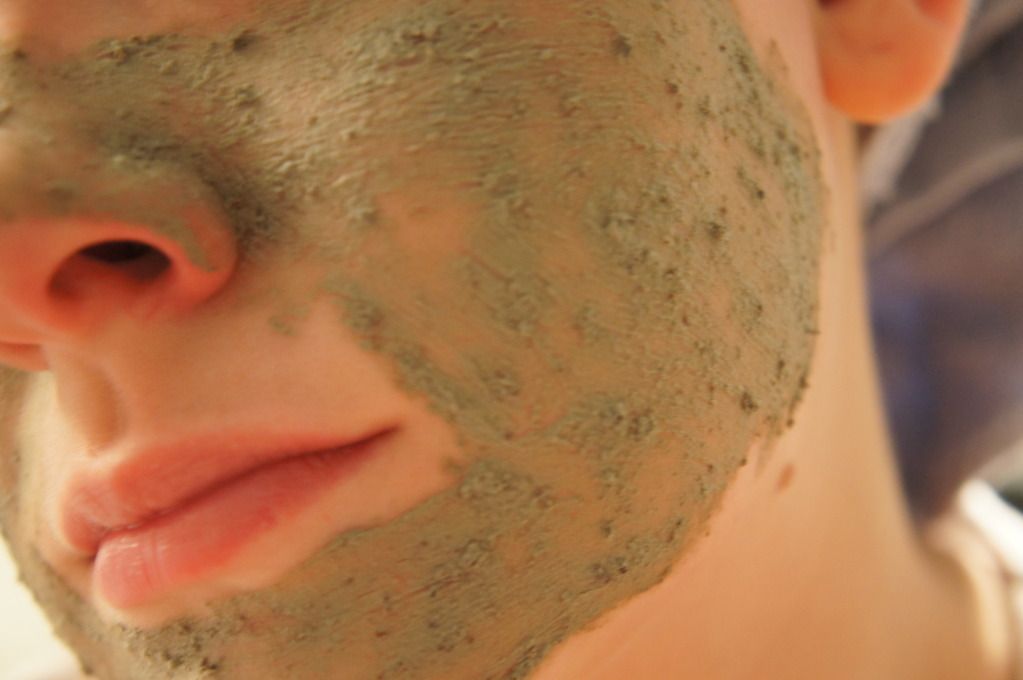 Here it is applied to my face! :)